How Trump Really Feels Being Off Twitter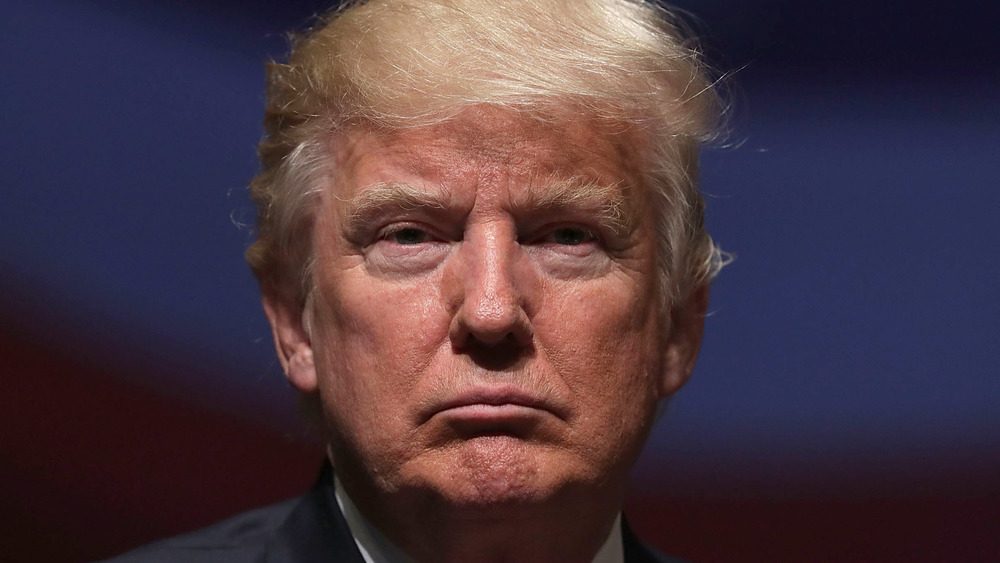 Alex Wong/Getty Images
It's been about a month since former President Donald Trump allegedly incited a violent mob of right-wing insurrectionists to storm the Capitol Building on Jan. 6, 2021 — the event that subsequently formed the basis for his second impeachment trial — and a little less since Twitter responded to the riots at Capitol Hill by permanently suspending him from the social media platform entirely. But despite the unusual wave of silence from the account that hosted Trump's tirades against numerous public figures and the Democratic party since launching his first presidential campaign in 2015, the Trump-sized gap left by the ex-commander-in-chief still somehow seems to linger in the collective consciousness of internet denizens. 
After other mainstream social media sites followed Twitter's cue, among them Instagram and Facebook, the adjustment to a life in which people in the U.S. and abroad weren't constantly bombarded with reports of Trump's internet commentary seemingly led to an obvious speculation: what exactly will the now former president do without a metaphorical loudspeaker? According to one former Trump aide, Jason Miller, who spoke with the The Times on Feb. 6, 2021, the answer, it seems, is be "happier." But is this actually true? Read on to find out. 
A former White House aide says Donald Trump is 'happier' in his post-Twitter life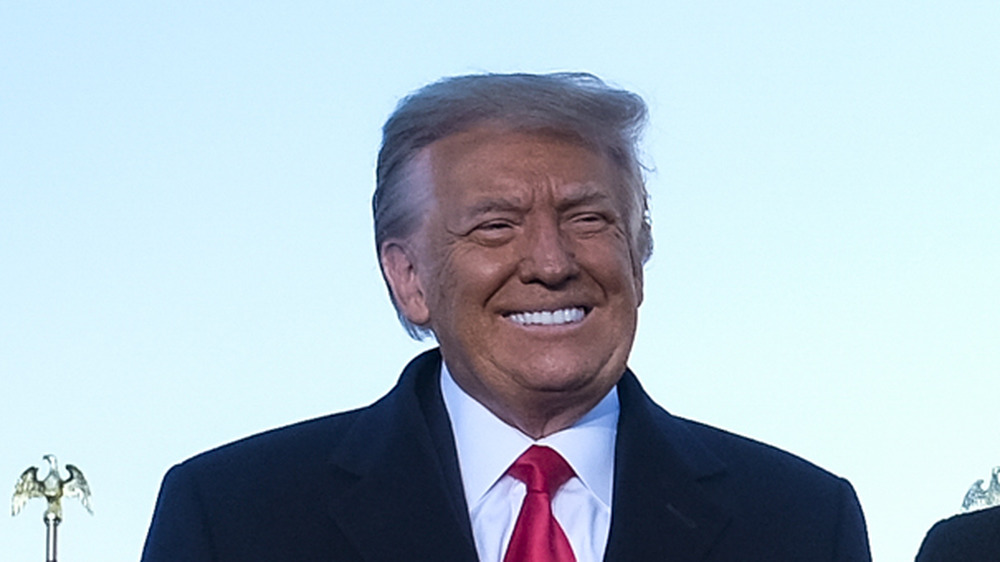 Pool/Getty Images
In a discussion with The Times, Jason Miller, who previously served as a senior adviser for the Donald Trump administration, told the newspaper in February 2021 that contrary to popular opinion, the former president has become "happier" and more peacefully settled in the weeks following his permanent ban from most mainstream social media platforms — more specifically, Twitter — in his post-presidential life. Despite multiple attempts immediately following his suspension from the site to tweet vicariously through other accounts, which in turn were also put on suspension due to Trump's efforts, Miller called Trump more "relaxed" than ever.
"He's said that not being on social media, and not being subject to the hateful echo chamber that social media too frequently becomes, has actually been good," Miller disclosed to The Times. The former aide also took the time to clarify that Trump's post-presidential halcyon also extends to his ongoing second impeachment trial, which Miller attributed to a full belief that the Senate will vote against the measure.
Despite Miller's assertions, others are still skeptical. Per The Times, Miller himself suggested that Trump is looking into creating his own social media platform in the near future, and outlets like Slate have pointed to the recent resignation letter Trump sent to the Screen Actor's Guild, which made it appear as though Trump "realized a letter, if done a certain way, is really just a collection of tweets."