Aretha Franklin's Net Worth: How Much Was The Singer Worth When She Died?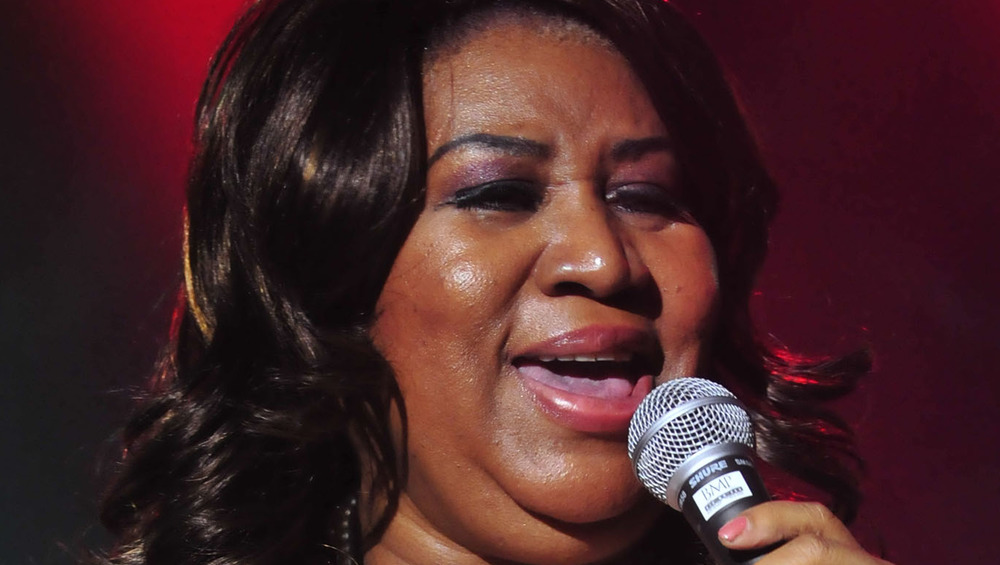 Eugene Gologursky/Getty Images
When Aretha Franklin died in 2018, the music industry lost one of its most prolific and beloved performers. Sadly, it also instigated a financial debacle that has yet to be resolved. When she died, Franklin's family believed that she had no will, per The New York Times, which meant that whatever her estate was worth would be divided equally among her four sons — Clarence, Edward, Kecalf, and Teddy — who had appointed their cousin, Sabrina Owens, as the estate's executor.
But then two handwritten documents were found — one from 2010, in which Franklin outlined how she wants to divvy up her estate (and also trash talks people who wronged her in her life, like her ex-husband, Edward Jordan, Sr.) The 2014 will is reportedly more direct about who should get what from her estate, but it also leaves it up to the younger two brothers to decide how much Clarence would need going forward, as he has spent most of his life in a group home for chronic mental illness, per Hour Detroit. There is also correspondence between her and her lawyer, which remains under scrutiny, and a fourth, unsigned draft from 2018 of a will was found in 2021. Because so much is at stake, The New York Times reports that things have gotten contentious among the brothers. It's sad that the family is fighting over Franklin's estate, but given her net worth, it's worth the fight. 
Aretha Franklin was worth millions of dollars when she died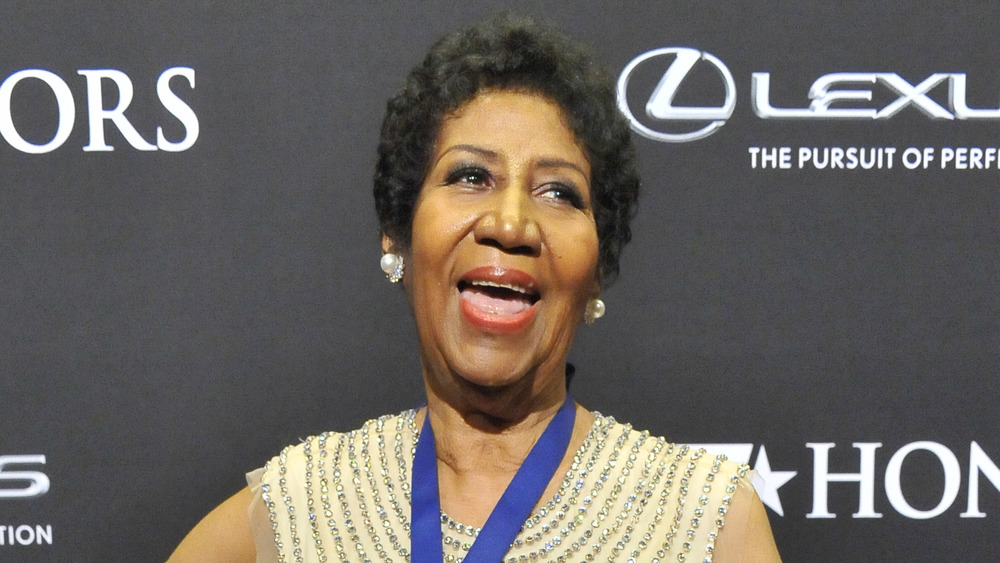 Larry French/bet/Getty Images
At the time of her death, Aretha Franklin was reportedly worth $80 million, which makes the fact that all she had were two handwritten notes about how she wanted her estate divided up all the more difficult to comprehend. Even worse, it's possible that the documents might not be recognized as "wills" by the state of Michigan, and the whole ordeal has been taken to trial, per The New York Times. Although she was worth $80 million at the time of her death, she also reportedly owed around $8 million in taxes, per Celebrity Net Worth, so there is a lot to be worked out regarding her estate and who gets what and how much they will have to help contribute. 
It can't have helped matters, either, that Franklin famously demanded to be paid in cash in full, upon every performance. Per Insider, Franklin's contract stipulated: "It is understood that this money shall be presented by the promoter or the designated person, directly to Ms. Franklin. No one other than Ms. Franklin is to be given payment in any form on her behalf unless prior written authorization is received from our office." For anything over $25,000, Franklin accepted the balance via check, but cash was her preferred payment method. 
In any case, her sons have a lot to figure out regarding Franklin's estate. Hopefully they can put their financial beef behind them in the name of her legacy.