The Heartbreaking Truth About Prince Harry And Prince William Before Megxit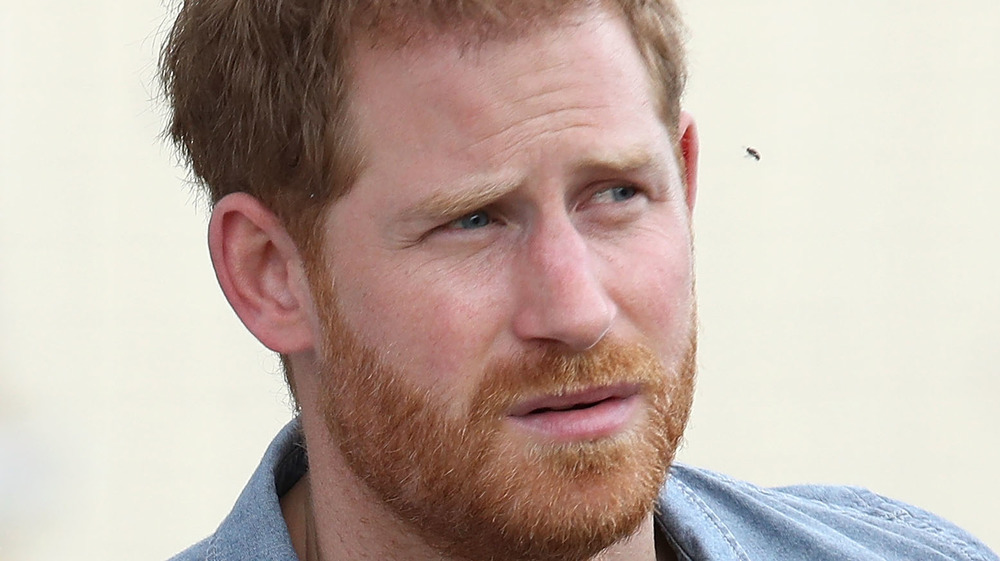 Chris Jackson/Getty Images
Prince Harry and Prince William are not just brothers, but they were the best of friends. Over the years, they have both spoken very highly of one another, and they have been supportive of each other's endeavors, whether that be personally or within their royal duties. Over the past year or so, however, their relationship has been strained, according to The Sun, and that has only gotten worse since Harry's sit-down interview with Oprah Winfrey that aired internationally in early March 2021. Sources told the outlet that Harry and William have "barely spoken to each other for more than a year," and that the two brothers are "as far apart as it's possible to be — emotionally and physically" following the aforementioned interview. However, the insider also noted that the two have exchanged text messages since the interview.
And while Harry told Oprah (via CBS) that he loves William "to bits," emphasizing, "he's my brother. We've been through hell together," he also acknowledged that things have been tough. "We are on different paths," he said, adding that he and William's relationship can currently be described as "space" but that he "will always be there" for his brother. However, before Harry decided to step down as a senior royal along with his wife, Meghan Markle, a lot of people had very high hopes for Harry and William — and their respective wives. Read on to learn more.
Prince Harry and Prince William could have done incredible things together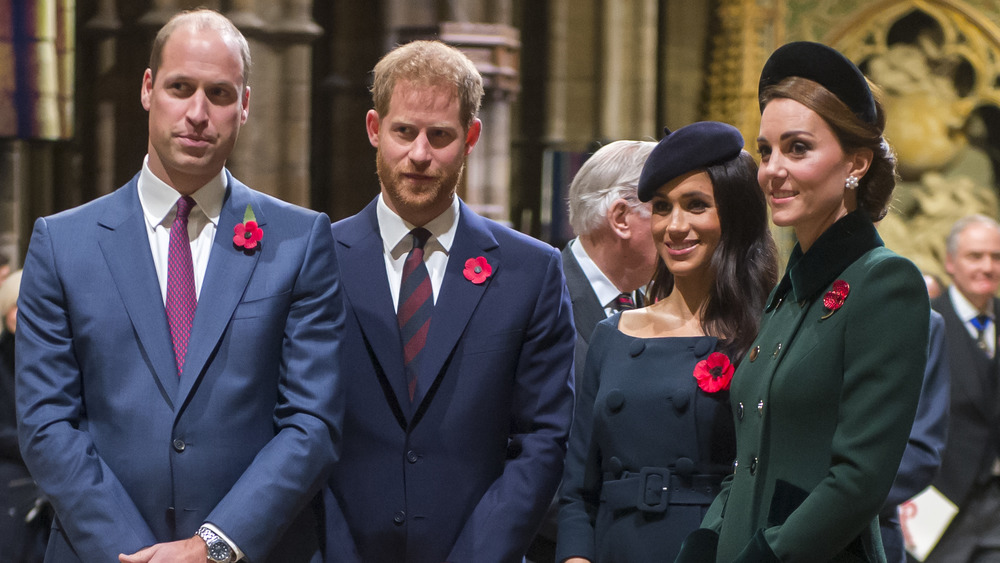 Wpa Pool/Getty Images
Princes William and Harry, along with their wives, Kate Middleton and Meghan Markle, were once considered the "Fab Four." A source told People that what's particularly sad about what has transpired within the royal family is that "William and Harry 'could have been so brilliant' as a team." The source went on to say, "to think of what they could have achieved together is almost heartbreaking." The brothers were on track to realize their late mother's legacy as a unit, and many felt that they would have done a lot of good for the people while working together.
Although things may never be the same between the brothers, mainly because Harry has moved to L.A. with his family, they both seem to hope that they will be able to get back to a good place. "They shared everything about their lives, an office, a foundation, meetings together most days and there was a lot of fun along the way. He'll miss it forever," a source told The Sunday Times, adding that William hopes that he and Harry will be able to mend their relationship "in time," per Fox News.
The princes will reportedly reunite in July 2021 to honor their late mother, Princess Diana, with an unveiling of a statue in her likeness — though an insider told The Sun that "it'll take a lot of work to patch things up so they can put on united front."