Jill Duggar Reveals How Long It Has Been Since She Last Visited Her Parents' House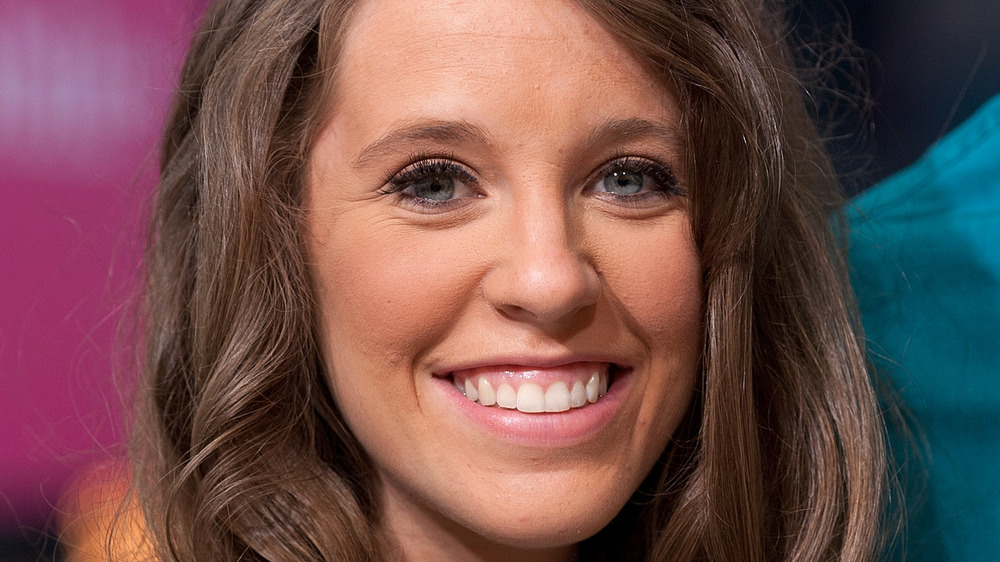 D Dipasupil/Getty Images
You might grow up with them, spend a lot of time with them, and maybe even appear on reality TV with them, but none of that guarantees you'll actually get along with your family. That's something Jill Duggar Dillard knows all too well. The reality star isn't as close with her parents as she once was, when she appeared on 19 Kids and Counting — a TLC series about a family of deeply devout Christians helmed by parents Jim Bob and Michelle Duggar and — you guessed it — their 19 kids.
Jill's strained relationship with her parents seems to be partly due to the strict religious upbringing the Duggar kids received. Jill and her sisters had to follow many rules that seem outdated by modern standards, including adhering to a dress code, no dating without a chaperone, no birth control, and no drinking alcohol, to name a few, per The Sun.
Many of the Duggar children still adhere to these rules, but Jill has notably distanced herself from her parents, particularly after getting married. Though she's still religious, her new adult life is much more relaxed. She drinks alcohol now and then, wears what she wants, and uses birth control, per People.
So, how's her relationship with her parents today? So glad you asked, because it's pretty strained. Here's what we know.
Jill Duggar isn't close with her parents
In March 2021, Jill Duggar Dillard and her husband Derick Dillard sat down to answer fan questions about their life. Among the things fans were dying to know was the couple's take on evolution and how often they see Jill's parents. As for evolution, Jill and Derick said they've had "discussions" about it, but seem to disagree: Jill said she doesn't believe in "traditional evolution," and Derick isn't sure.
When it comes to how close they are with Jill's parents, they were a lot more open. A fan asked how often they go to the "big house," which is Duggar-speak for Jim Bob and Michelle's house. "Not much. We actually haven't been over there in a while," said Jill. "Probably like a couple of years." Jill added that the last time they'd visited the "big house" was to "check the mail," with Derick adding that was "two years" ago.
As for why they are trying to distance themselves from Jill's parents, well... it sounds complicated. "There's some restrictions," Jill said, referring to her family. "In this season of life, we have to prioritize our mental and emotional health and all of that," she explained. "Our threshold — we like to call it — is a little bit lower in this season of life for us."
While Jill was trying to be diplomatic, also mentioning COVID-19 as a factor for not visiting her parents, Derick was more blunt: "There's lots of triggers over there."