What Hall & Oates' Maneater Was Originally Going To Sound Like - Exclusive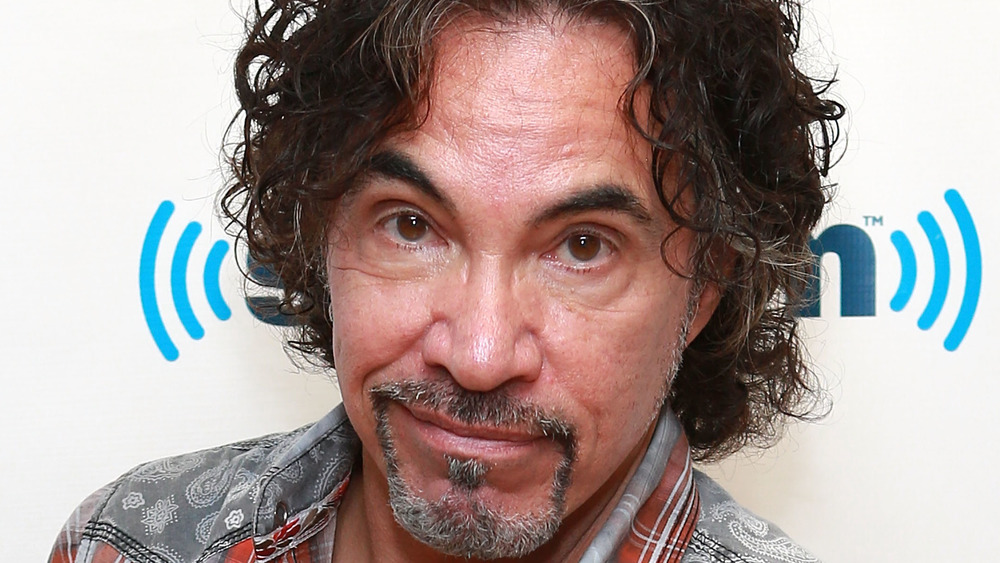 Robin Marchant/Getty Images
Hall & Oates' career has been more prolific than most. In five decades, the duo have amassed six No. 1 singles on the Billboard Hot 100 and seven platinum albums. Still, few of their hits have been more commercially successful than their saxophone-led banger, "Maneater." Between 1982 and 1983, the song spent a whopping 23 weeks on the chart, holding the top spot for about a month. Decades later, it still haunts the aisles of local grocery stores and shopping malls across the country, a ghost of a time when shoulder pads tested the limits of gravity and Flock of Seagulls haircuts were socially acceptable.
If you told us a year and a half ago that John Oates would reimagine his classic song with a saxophone-wielding big foot named Saxsquatch that he met on the internet during a global pandemic, we probably wouldn't have believed you. Nonetheless, it's been a weird year. Oates has a TikTok now, and the lockdown has helped stoke his creativity. "When you're an artist who's been around as long as me ... you can easily fall into the rut of repeating yourself," the guitarist tells Nicki Swift over Zoom. "... Being open-minded to it has really helped me a lot."
"Maneater's" EDM-tinged makeover, where Oates steps up to the mic and takes on Daryl Hall's original vocal lead, is a true testament to all the weirdness of 2021 — but strangely enough, there's a world in which the original track sounded totally different. 
'Maneater' was originally a reggae track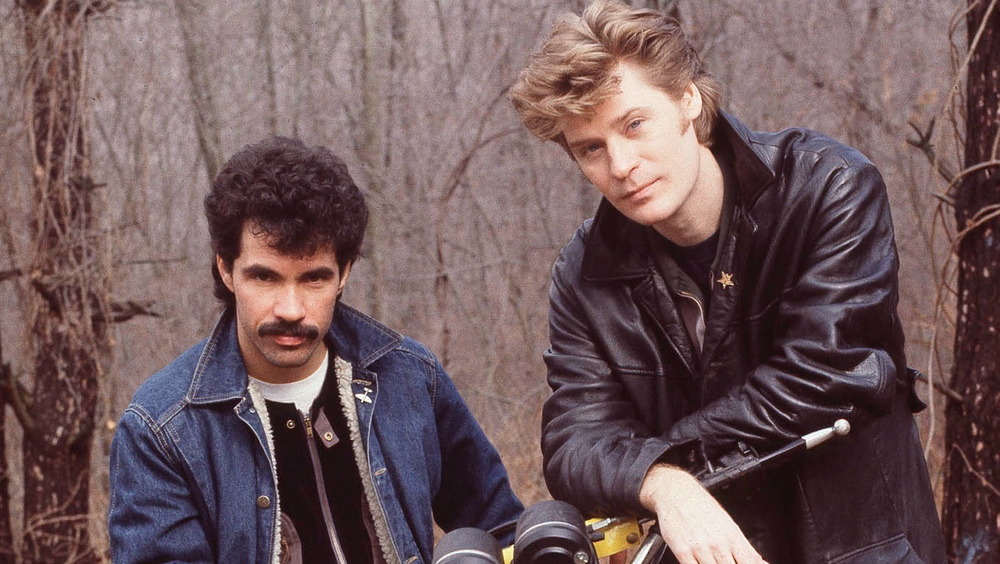 Michael Putland/Getty Images
There are a lot of misconceptions about "Maneater." First, it's not about some devious woman who will "chew you up," as the original music video suggests. In 2014, Oates told Ultimate Classic Rock that it's actually about New York City in the '80s. "It's about greed, avarice, and spoiled riches," he revealed to the magazine. "But we have it in the setting of a girl because it's more relatable. It's something that people can understand."
Beyond that, "Meaneater's" original feel may have been at odds with New York's undeniably cruel and seemingly eternal winter. As Oates tells Nicki Swift in an exclusive interview, the song started as a reggae track. "Daryl and I changed it into a more Motown feel, which is of course the sound you hear on the record," he says. "But I've always wanted to take it back to that original reggae feel."
This was the idea Oates brought to Saxsquatch, and the pair recorded their version before going into the woods to shoot a music video. Saxsquatch's team ended up taking it one step further and producing an EDM version of the song based on the reggae version. "When I heard it, I was like, this is way better than the reggae version," he admitted. "And I loved it, and everyone else loved it."
Oates released the new version of "Maneater" featuring Saxsquatch on March 19, 2021, It's currently available via Monstercat.