The Real Reason Portia De Rossi Was Rushed To The Hospital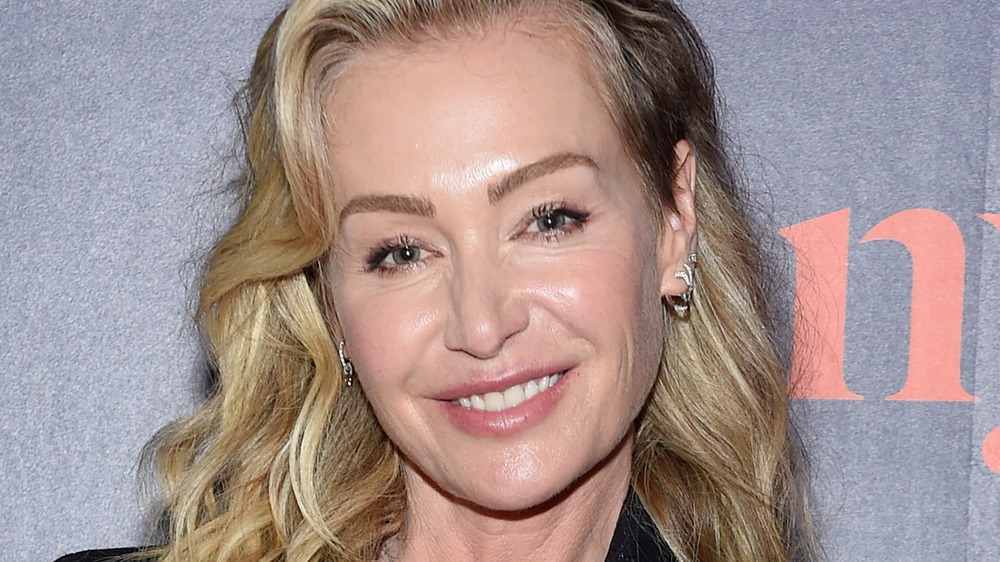 Gary Gershoff/Getty Images
Don't panic, Ellen and Portia stans. People reported that Portia de Rossi was rushed to the hospital by her wife, Ellen DeGeneres, on March 19, 2021, but it turns out that she will likely be just fine at the end of the day. Although she will need some recovery time, per the People report, but if all goes well, she should be back to her old self again in no time. Still, emergency surgery is scary and given what the couple has been through over the past year, it was the last thing they needed. 
Earlier this year, DeGeneres tested positive for COVID-19 and de Rossi helped her through it. Also during that time, DeGeneres came under fire with former employees claiming that she fostered a toxic work environment on her show. DeGeneres told People of that time, "It broke my heart; I couldn't have gone through everything I went through without her," the talk show host noted. "It was a horrible time in my life, and she was a rock. She kept me going and tried to help me put things in perspective." This time, it was DeGeneres' turn to play nurse, though. 
Ellen DeGeneres and Portia de Rossi take 'in sickness and in health' very seriously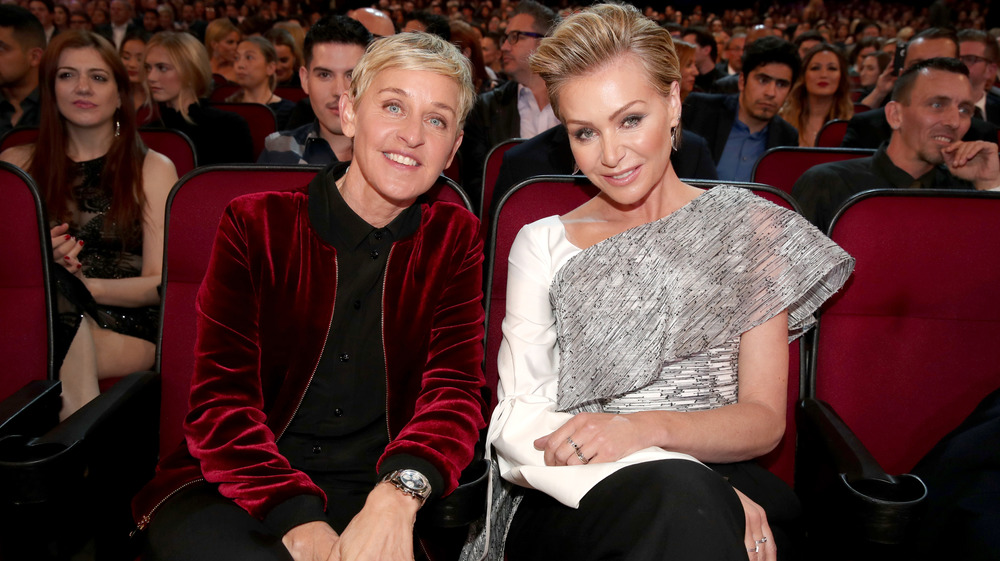 Christopher Polk/Getty Images
In late March 2021, Ellen DeGeneres was at wife Portia de Rossi's side as she was rushed to the hospital for an emergency surgery. Luckily, it was simply appendicitis, so after a routine surgery, de Rossi is doing just fine. That being said, as common as appendicitis is, it can be quite serious. It can cause excruciating pain and, if not treated, it can burst.  A rep for the couple told People, "Ellen rushed Portia to the hospital on Friday night, she was in a lot of pain. It was appendicitis and she had surgery." They added that de Rossi was "now resting at home, doing well and Ellen is taking care of her. It was a scare at first, but all good."
Thank goodness! DeGeneres and de Rossi really are #RelationshipGoals sometimes, after having tied the knot in 2008. Not only do they have each other's back through sickness and scandal, but they also keep it romantic. De Rossi said in a People cover story from early 2021 that, every time she travels, DeGeneres calls the hotel and "has them put rose petals in the shape of a love heart on [her] bed." 
"Every single time over the last 16 years. And it always catches me off-guard," she added. These two really take their vows seriously. Let's just hope there are no more hospital visits anytime soon!