Everyone Is Talking About Kellyanne Conway's Appearance On American Idol. Here's Why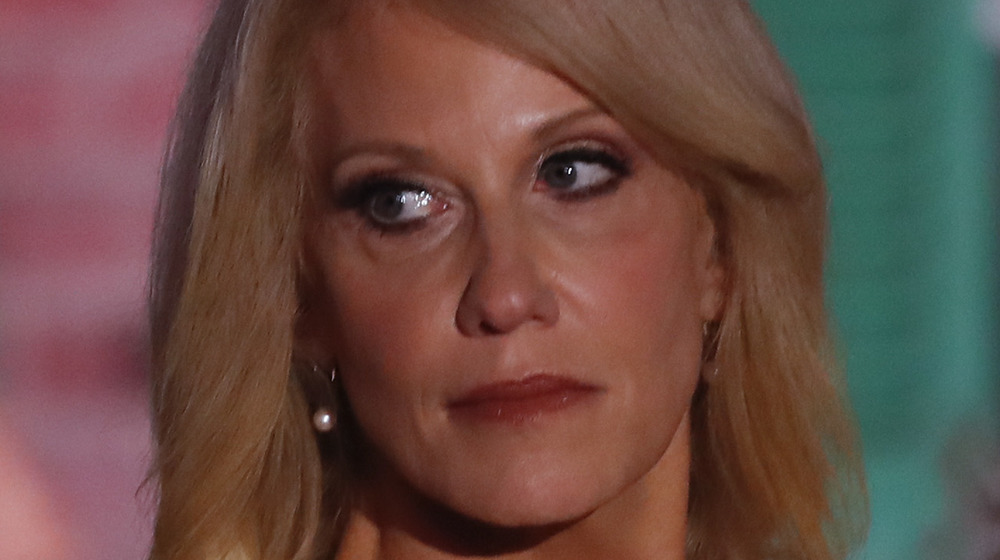 Bloomberg/Getty Images
In the weeks following teenage social media influencer Claudia Conway's first appearance on the 19th season of the long-running reality competition American Idol in February 2021, much has been made of how the show would acknowledge her complicated and headline-making relationship with her mother, former White House Senior Counselor Kellyanne Conway. But after the March 21 airing of the show's most recent episode, the answer seems to be both "head on," and "in the form of song," viewers were treated to an unexpected cameo by one-time adviser to ex-President Donald Trump for a performance of her own.
As The New York Post noted in their coverage of the episode, the theme surrounding Claudia's latest American Idol performance appeared to be entrenched in "reframing her narrative," much of which has been inextricably linked to her relationship with her mother — especially considering her outspoken criticism of her mother's former role as one of Trump's most trusted aides is what made her a household name. But unfortunately for the show's producers and the ABC network-at-large, the decision to not only have Claudia dissect her relationship with her mother for viewers, but to bring Kellyanne Conway on the Idol stage, has divided fans and viewers alike. 
Kellyanne Conway's American Idol appearance was in support of her daughter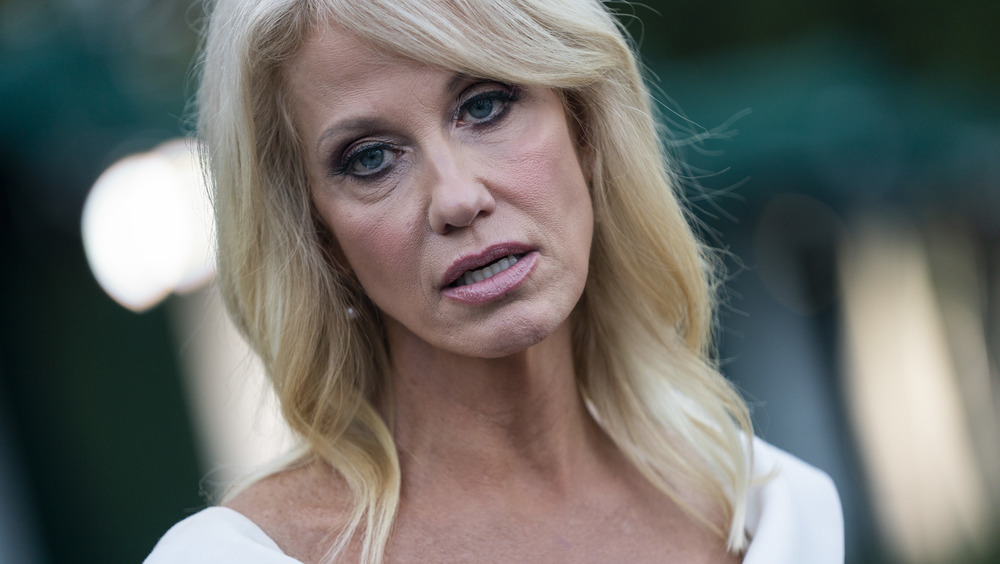 Bloomberg/Getty Images
Following the March 21, 2021, episode of American Idol — one that included social media star Claudia Conway's cover of the song "River" by Bishop Briggs accompanied by intermittent shots of her mother Kellyanne Conway in the audience cheering her on — viewers were treated to an impromptu onstage appearance by the noted Republican and Donald Trump supporter herself. 
Per The New York Post, the former White House counselor took to the Idol stage amidst applause for her daughter to celebrate her performance, an act that seemingly prompted her to belt out a few bars of the 2012 Alicia Keys power ballad "Girl on Fire" in reference to Claudia's singing chops. But while the moment may have been an improvised, well-intentioned gesture, the context in which it was delivered has drawn a backlash from fans. 
As Yahoo! News noted in its coverage of the ongoing appearances of Claudia Conway as an Idol contestant and Kellyanne Conway as hovering figure in the show's 19th season, the presence of both has been overwhelmingly controversial. Per Yahoo!, Claudia's debut on the show in February 2021 spurred a wave of criticism from fans, aimed at both the producers of the show and ABC network executives for exploiting the family's well-publicized drama to boost ratings.
Kellyanne Conways's cameos on American Idol have drawn criticism from fans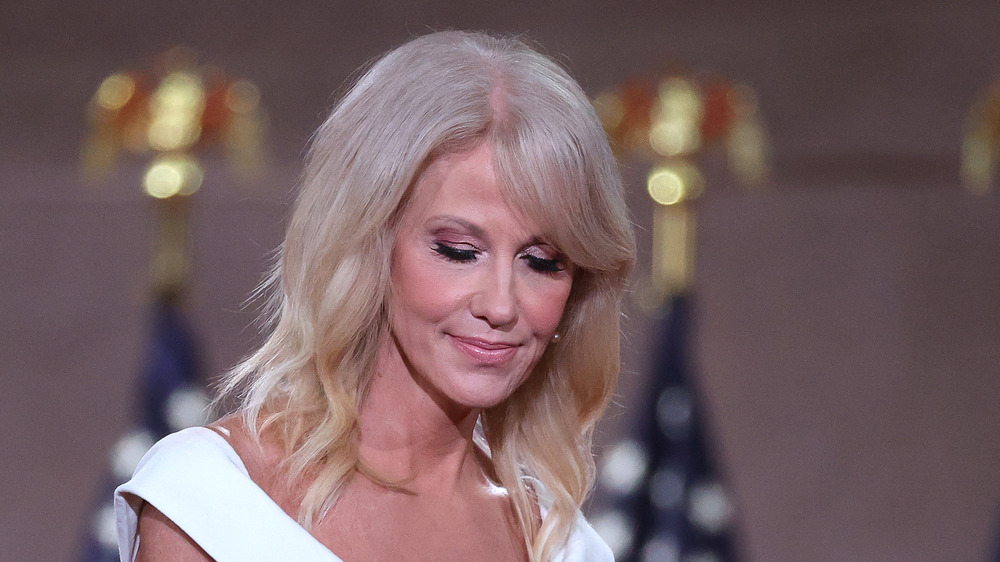 Chip Somodevilla/Getty Images
As multiple media outlets like Yahoo! previously reported, fans have continued to lambast both American Idol producers and ABC network honchos for possibly using the ongoing controversies within the Conway family for their own gain. Among these incidents, which have been somewhat documented by Claudia Conway herself on her TikTok account, are previous allegations of abuse against her mother, Kellyanne Conway, as well as the impact of Claudia's vocal condemnation of Kellyanne's ardent support of the Trump administration's policies during her White House tenure. (One particular incident — in which Claudia announced via social media in August 2020 that she intended to seek emancipation from her parents — possibly contributed to Kellyanne's subsequent, swift decision to step down from her role as one of Donald Trump's most high-profile staffers.)
Per one February 2021 report by Page Six, the backlash over Claudia's inclusion as an American Idol contestant purportedly prompted network executives to retool their marketing approach for the teen's involvement in the season by scaling back her appearances in promotional materials. Despite this, the Idol production team has seemingly settled on maintaining the presence of both mother and daughter for the foreseeable future.