How Demi Lovato Regained Control Of Her Life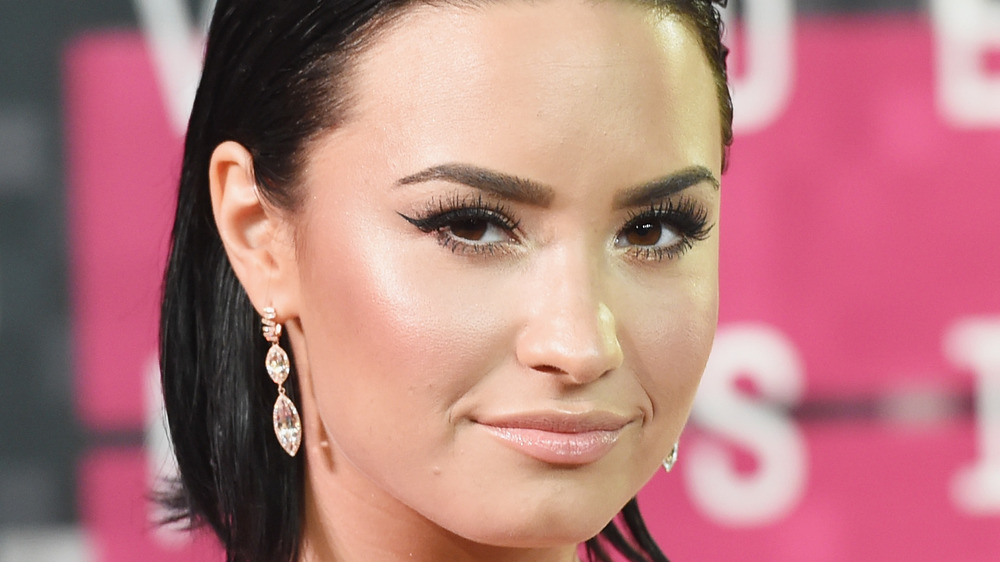 Jason Merritt/Getty Images
Warning: This post mentions abuse, alcohol addiction, and drug addiction.
Demi Lovato is finally sitting in the driver's seat following her tough battle with alcohol, drugs, and many other problems that she has dealt with in the public eye. The "Sorry Not Sorry" singer has a troubled past that nearly cost her life. Lovato's struggles tragically started at a young age, and when she was only 8 years old, she battled with bulimia. At 11, Lovato began cutting herself to relieve the pain. She tried cocaine at 17 and was diagnosed with bipolar disorder at a young age as well. To complicate things even further, Lovato's biological father, Patrick Lovato, was abusive and left the family when she was 18 months old.
In 2018, Lovato had one of the most highly publicized drug overdoses in recent history. Friends of the songstress found Lovato unconscious in her Hollywood Hills home, prompting them to call 911. Paramedics rushed Lovato to the hospital, where she thankfully recovered, but it was a close call. Before her overdose, Lovato released a track titled "Sober," detailing a relapse in what seemed to be a cry for help. Lyrics include, "To the ones who never left me / We've been down this road before / I'm so sorry, I'm not sober anymore ... I'm sorry that I'm here again / I promise I'll get help / It wasn't my intention / I'm sorry to myself."
As of 2021, Lovato is in a much better place in her life. Keep scrolling to find out more. 
Demi Lovato takes control for the first time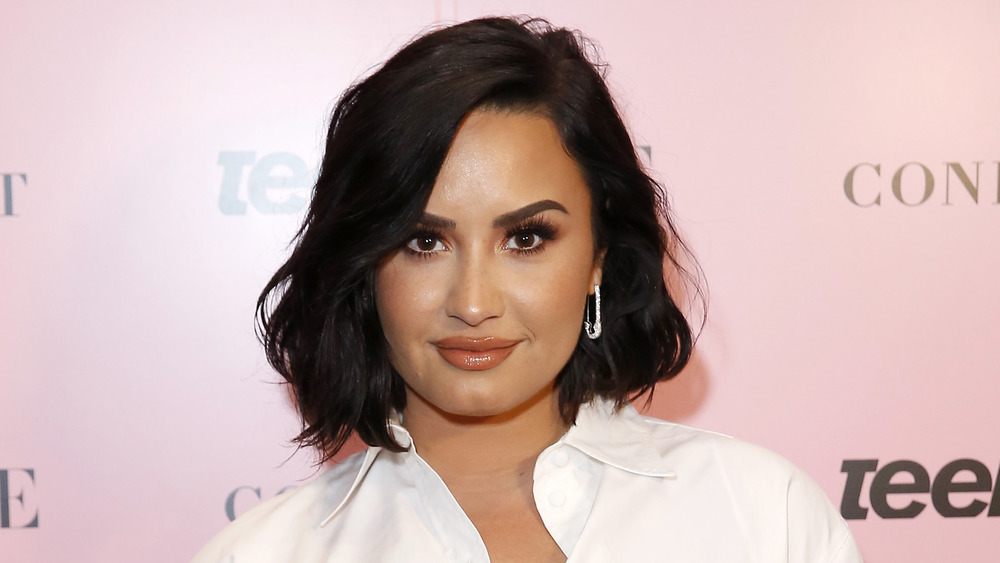 Rachel Murray/Getty Images
Demi Lovato has regained control of her life, and she shared her story with CBS Sunday Morning during a March 2021 interview to promote her documentary, Dancing With the Devil. Lovato recalled her overdose and how she "wouldn't be here" if it had taken friends five to 10 minutes longer to find her — for that, she is "grateful." During her struggles with addiction, Lovato admitted that she did not take any sort of control of her life from all aspects, including finances and food. "But yes, I also needed to grow up and take control. And that's something I haven't done until the past two years of my life, which is, I'm now in control of my finances," she shared. "I'm now in control of the food that I eat, how often I work out ..." 
Correspondent Tracy Smith asked Lovato to elaborate a little bit further on the food aspect, prompting Lovato to share that she did control what food actually went into her mouth but admitted that phones were taken from her hotel room so she couldn't get room service. 
Lovato is in a far better place and is better because of the lessons she learned from her troubled past, though she still faces struggles on a daily basis. "I feel more joy in my life than I've ever felt because I'm not quieting or diminishing any part of myself," she revealed. 
If you or someone you know is struggling with substance abuse and mental health, please contact SAMHSA's 24-hour National Helpline at 1-800-662-HELP (4357).