How Many Viewers Ellen Has Lost Since Her Controversy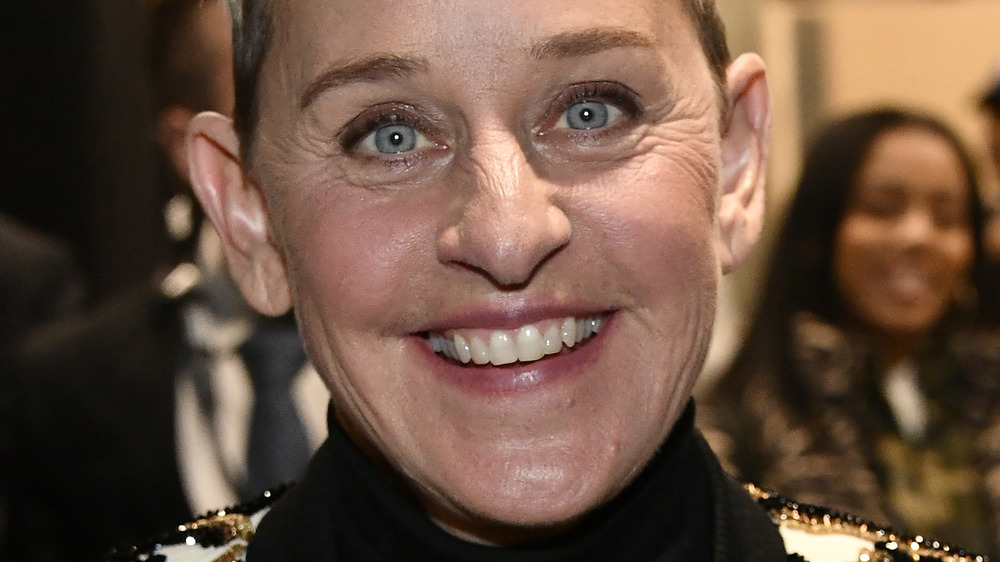 Frazer Harrison/Getty Images
Ellen DeGeneres seems to be suffering the consequences of a scandal, with a major loss in viewership on her 18-season (so far) talk show, The Ellen DeGeneres Show. The drama began in the summer of 2020, after a BuzzFeed report revealed a "toxic workplace" for employees who alleged racism and harassment. The report led to an investigation of the team by Warner Bros. and the firing of three major producers. DeGeneres apologized to her employees off camera before returning for her 18th season to apologize to fans. 
"I learned that things happen here that never should have happened," said DeGeneres in the season premiere (via The New York Times). "I take that very seriously. And I want to say I am so sorry to the people who were affected." According to The Times, the premiere reached record ratings but viewers didn't stick around after the apology.
"The Ellen DeGeneres Show remains one of the top three highest-rated syndicated talk shows this season," said Executive Vice President of Programming at Telepictures David McGuire. "While broadcast is down across the board and Covid has been challenging for production, we are looking forward to bringing back our live audiences and a 19th season filled with all of the hilarious and heartwarming moments that have made 'Ellen' one of the longest running and most successful talk shows in history."
But was it merely COVID that pushed viewers away?
Ellen Degeneres' game show also lost viewers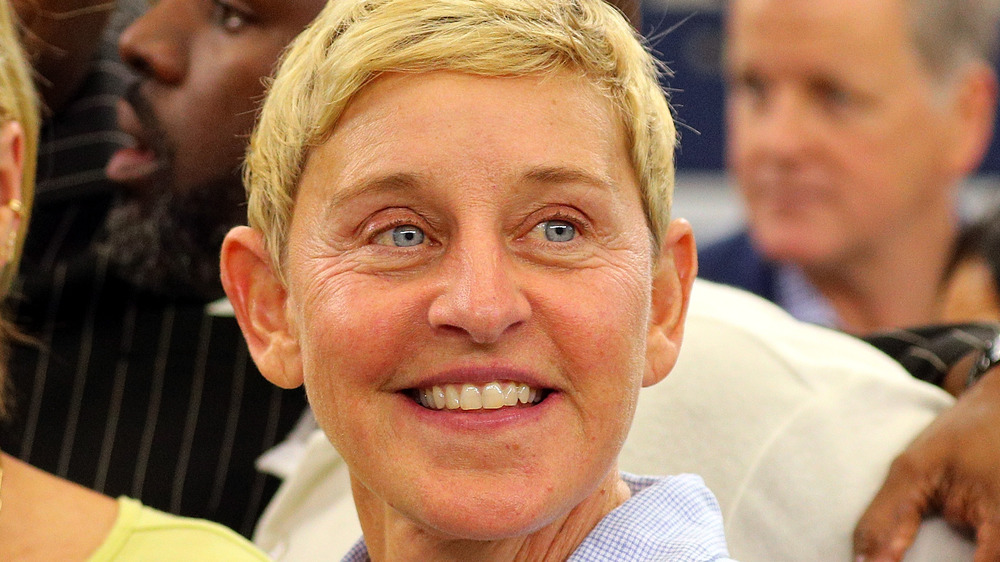 Richard Rodriguez/Getty Images
Ratings indicate the drop in viewers of The Ellen DeGeneres Show might be due to the tampered public image of the "Be Kind" host. 
According to The New York Times, the daytime talk show helmed by comedian Ellen DeGeneres lost over one million viewers since September 2020, with their six month average down 2.6 million compared to the prior season. The 43% viewer decline is a "steeper drop" than other talk shows also suffering from a decline. The report claimed The Ellen DeGeneres Show used to be among the likes of Dr. Phil and Live With Kelly and Ryan, which both average around 3 million viewers, however DeGeneres' new viewership brings her show power to that of the Kelly Clarkson Show and Tamron Hall. Both shows lost only 26% and 9% of viewership respectively in their 2020 seasons.
The comedian's talk show isn't just suffering from viewership: The show's ad revenue dropped about $26 million (or 20%) from Season 17 to Season 18. Even more, DeGeneres' game show Ellen's Game of Games has reportedly also suffered a drop of 32% in viewership.
It remains to be seen if DeGeneres will bounce back from this.