Who Is Vin Diesel's Son, Vincent Sinclair?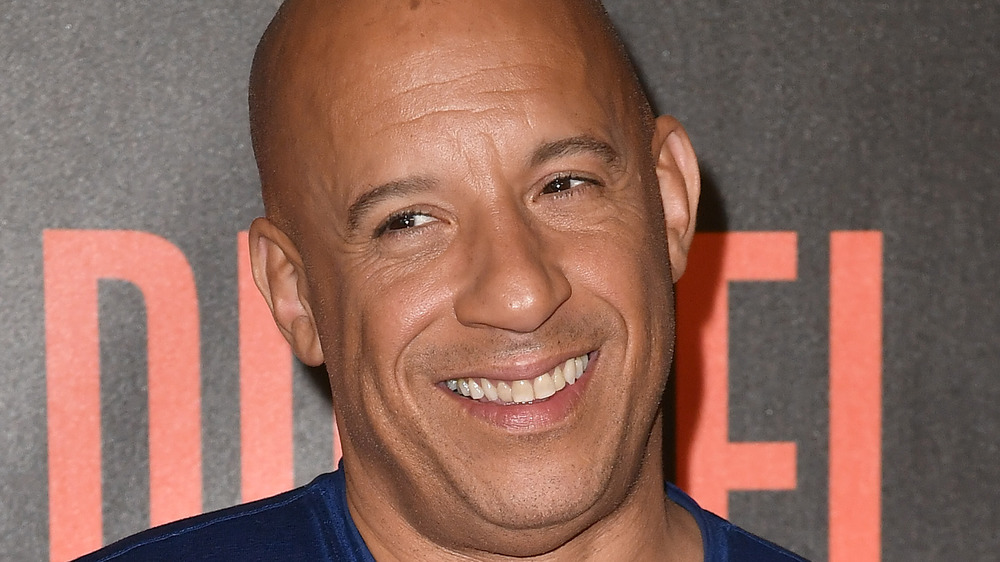 Frazer Harrison/Getty Images
It was while working on a movie alongside children that Vin Diesel caught baby fever. Speaking to Parade in August 2008, the actor said: "No, I remember while I was doing Pacifier, working with babies on the set for so long, it really started to bring out this desire to have a child." A couple years after that film's 2005 release, Diesel (whose real name is Mark Sinclair) started dating model Paloma Jimenez. It was the Riddick star's desire to start a family once he found the right partner, and the couple had their first child, Hania Riley Sinclair, together in 2008, according to People. They went on to have a son together, Vincent Sinclair, and another daughter, Pauline Sinclair (via PopSugar).
Diesel and Jimenez have kept fairly quiet about their relationship and private life, but a source told Us Weekly that the movie star is a "huge family man." His priorities shifted once he became a dad, and in 2015 Diesel addressed his "dad bod" and told People, "[A]nybody who has kids wakes up every day wanting to be a better parent and that's your main focus."
In May 2014, Diesel shared a rare photo on Instagram of his longtime girlfriend in the water with their son, Vincent, as the actor gushed over his partner in the caption. "There is no greater gift to a man than a loving mother to his children. The Mayan Queen," he wrote.
So who is the The Fast & the Furious actor's son?
Vin Diesel's son followed in his footsteps
Vin Diesel's son, Vincent Sinclair, was the second child the actor had with Paloma Jimenez, and according to PopSugar, his name was inspired by the actor's stage name. On one of the rare occasions the Bloodshot star opened up about his family, he told Mom.com in July 2014 how his son and daughter helped him choose to play Groot in The Guardians of the Galaxy franchise. That first Guardians film ended up being the first one that little Vincent was able to see in a movie theater. Diesel told the publication an adorable story about his son sang along as "Hooked on a Feeling" played. "[I]t's the first time he's ever gone to a movie, that we've ever gone to a movie together," Diesel told Mom.com. "Obviously, he can't see Riddick or any of those other movies."
On March 22, 2021, it was announced that Vincent would make his onscreen acting debut. As reported by TMZ, Vincent was cast to play a young version of Diesel's iconic Dominic Toretto character in F9, the ninth installment in the Fast & Furious franchise. Vincent's scenes were shot in 2019, and he took home a cool $1,005 a day for his work.
Diesel's son became the second child of his to appear in the action franchise. In December 2019, it was announced by Variety that the actor's daughter Hania Riley Sinclair (who goes by Similce) voiced a character in the animated Fast & Furious: Spy Racers show.