Why Orlando Bloom's Daily Routine Has People Talking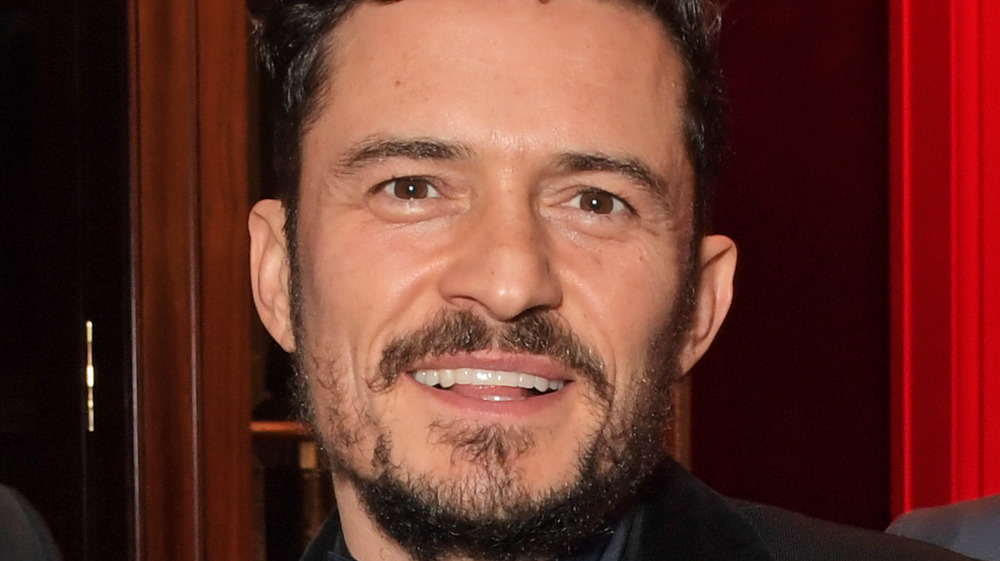 David M. Benett/Getty Images
Celebrities have once again put our pandemic lifestyles to shame, as Orlando Bloom has now revealed his very specific and therapeutic daily routine. Written like a journal-entry, Bloom shared his full routine with The Sunday Times, which includes: "Buddhist chanting," "eye-gazing," and "dreaming about roles for [himself] and others — for minorities and women." Bloom began by providing some astrological context for his regimented routine, noting that, as a Capricorn, he "crave[s]" structure.
He generally wakes at 6:30 a.m. each day, and after monitoring his sleep habits on an app, the doting dad goes to check on his daughter, Daisy, as her mother, Katy Perry, "needs her sleep." He wrote, "I'll kiss [Daisy] and we'll spend some time connecting. I'll do eye-gazing with her and sing songs." While the actor tries to avoid being "sucked into the black hole of social media," he does post some Buddhist readings to his Instagram Story before "religiously" chanting some for 20 minutes. 
His initial wake-up breakfast consists of "some green powders that [he mixes] with brain octane oil, a collagen powder for my hair and nails, and some protein." And after working up a sweat from a hike, he tucks into a hazelnut milk and goji-berry infused porridge. Despite describing himself as "90 per-cent plant-based," he does enjoy a "a really good piece of read meat" perhaps once a month. "I sometimes look at a cow and think, that's the most beautiful thing ever," Bloom wrote. When he's not working, he'll play with his LEGO. 
While Bloom called his routine "quite L.A," it seems people on Twitter think it's otherworldly and "hilarious."
People on Twitter thought Orlando Bloom's daily routine was a 'spoof'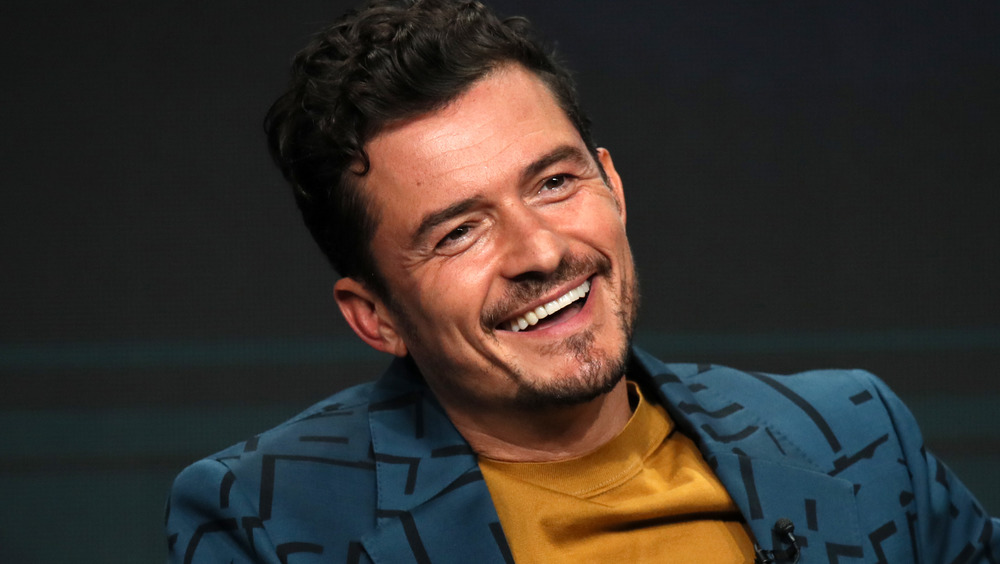 David Livingston/Getty Images
Similar to how Gwyneth Paltrow's bee venom therapy and Mark Wahlberg's 2:30 a.m. workouts received ridicule, Orlando Bloom's pandemic routine has also raised a few eyebrows online. Initially, people on Twitter thought Bloom's column was sarcastic. One person wrote: "Genuinely thought the Orlando Bloom interview in The Sunday Times was a spoof. Is it really not?" Another simply said, This Orlando Bloom interview is hilarious!"
Some were just genuinely baffled by his ritual-like breakfast as one person wrote, "Katy Perry to Orlando Bloom: 'Babe are you okay? You've barely touched your brain octane oil'," while another person chimed in, "Good morning to everyone except Orlando Bloom's brain octane oil. I'm having cheerios and I earnt them by merely existing."
Other people jokingly tried to compare their "pasta, tiktok, work, sleep" lifestyles to Bloom's and expressed that everyone's routine is different. "Woke up after a lie in and saw the TL full of Orlando Bloom's morning regimen. I shambled to the kitchen and made a tea accompanied by a stick of kinder bueno. There are no right answers," someone wrote.
Despite the online jokes, we don't think Bloom will take it to heart — if anything he'll probably vent it out during his 20 minute Buddhist chanting.