The Truth About Gwyneth Paltrow's Weight Gain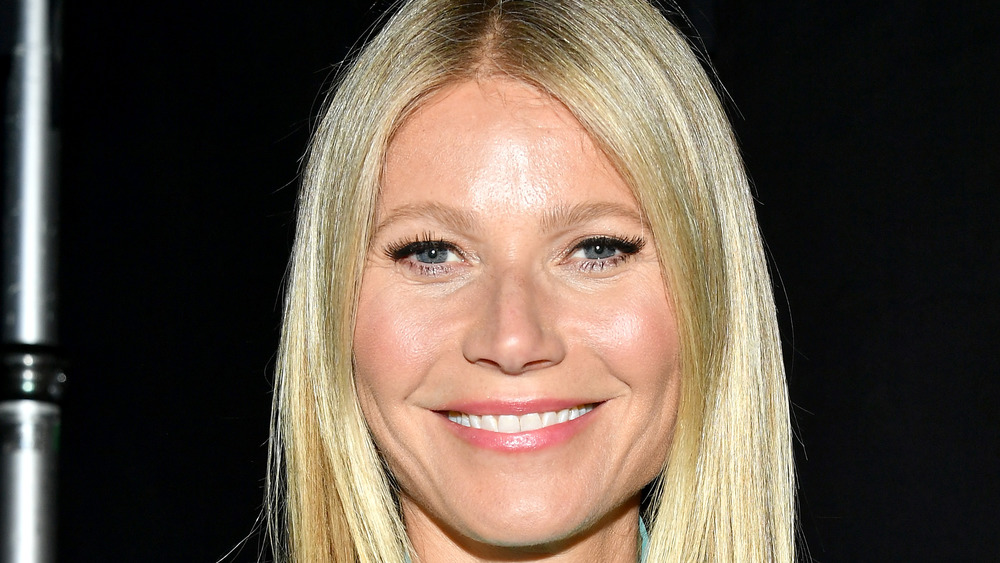 Amy Sussman/Getty Images
Actor Gwyneth Paltrow, in addition to her Hollywood filmography, is known for being a health enthusiast. The internet is rife with the retired actor's many tips on diet and exercise choices, like the 2012 Redbook quote that she doesn't permit processed foods to pass her lips. "Anything that can live on a shelf for years and you can open out of a bag and eat: no," she said at the time. In 2008, Paltrow launched "a homespun weekly newsletter" called Goop, an effort that eventually became an entire lifestyle brand.
Since then, Goop has made its share of controversial headlines for Paltrow and her team's experimental forays into alternative medicine and self-care. For example, Paltrow partook in a 2016 "bee venom therapy" (a.k.a. apitherapy) experience and gushed to The New York Times afterward about the venom healing an old wound. Per the BBC in 2018, apitherapy's benefits are far outweighed by the potentially fatal risks. Then there's Goop recommending vaginal steaming for alleged hormone-balancing purposes, a claim Live Science disputed in a 2015 article. 
In February 2021, Paltrow revealed a health revelation of another kind, admitting to struggling with her weight. Keep reading for what the actor had to say.
Did COVID-19 cause Gwyneth Paltrow's weight gain?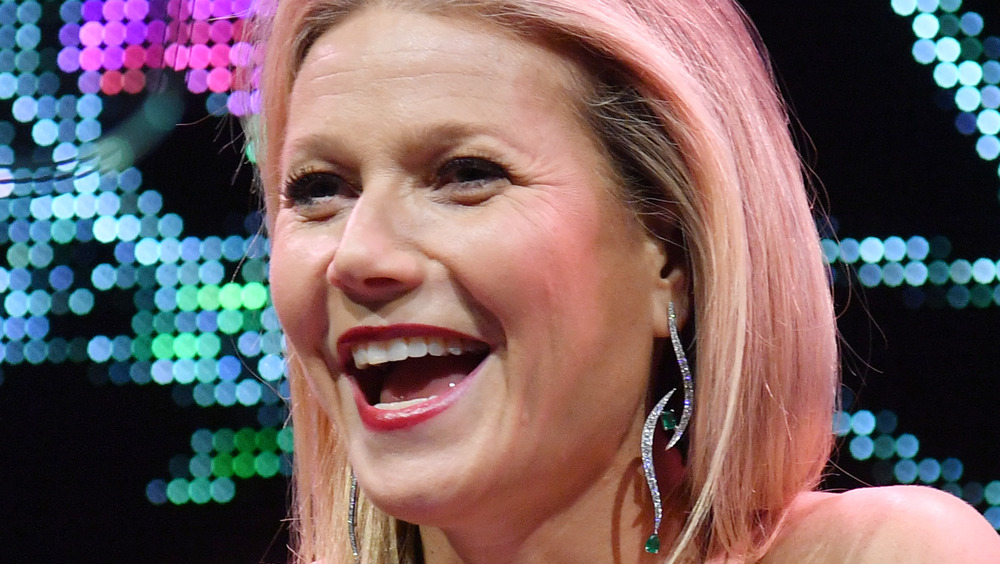 Stefanie Keenan/Getty Images
During a February 2021 episode of the alternative medicine podcast, The Art of Being Well with Dr. Will Cole, Gwyneth Paltrow opened up about how her 2020-2021 weight gain has seemed partly caused by her contraction of coronavirus. "My physician in New York was saying that that was affecting a lot of his patients' metabolisms as well," the Iron Man actor shared. Of course, Paltrow said, her perimenopause has been negatively impacting her metabolism for a while now. "I know that women tend to lose up to 30 percent of their metabolic speed once we enter this phase of life," Paltrow told Cole.
Like many, the self-quarantine itself also threw Paltrow off-track for her 2020 diet. "I just was like having alcohol and pasta all the time and then I sort of hit a wall," Paltrow candidly shared, adding that her famously slender physique doesn't "snap back" like it used to. In the past, Paltrow recalled, "if I gained some weight... I could quickly eat really well for a couple of days, exercise a lot, and it would all be gone."
Weight gain wasn't all of Paltrow's self-perceived COVID-19 aftereffects. The actor also claimed she suffers from brain fog, a common symptom of the coronavirus, according to Henry Ford Health System. "Today...I can barely string two words together," she said. Hopefully, Paltrow — as more is learned scientifically about coronavirus gradually — will have further clarity on her symptoms soon.