Jessica Simpson Reveals How She Really Felt About Nick Lachey Moving On With Vanessa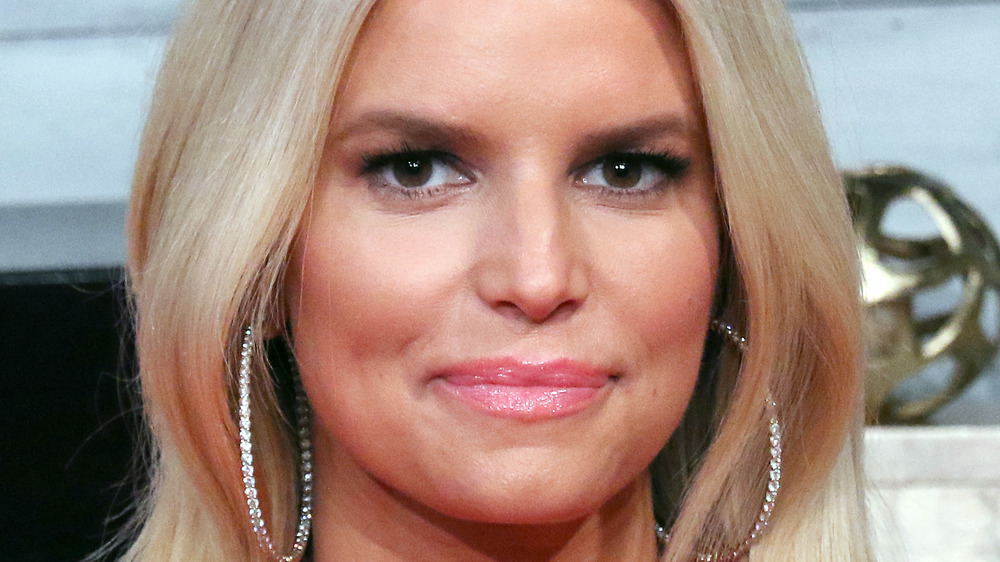 Jim Spellman/Getty Images
Jessica Simpson has revealed how she really felt about her former husband, Nick Lachey moving on with his current wife, Vanessa Lachey (née Minnillo). Simpson and Nick were one of the most famous couples of the 2000s and invited the cameras into their lives to follow their first years of marriage via their MTV reality show, Newlyweds: Nick & Jessica. They wed in 2002, but broke up four years later, after which things turned pretty messy between the former couple.
Nick appeared to move on pretty quickly after splitting with Simpson. The two finalized their divorce in June 2006 (via USA Today), six months after Simpson filed, with People reporting that she cited "irreconcilable differences" as the reason for their split. But it was in between that time that sparks initially flew between Nick and Vanessa when the latter appeared in Nick's music video for the single "What's Left Of Me." In July of the following year, Nick officially dropped the L-word when speaking about Vanessa, telling OK! (via E! News), "This is the girl that I love," after they were photographed on a vacation to celebrate their first anniversary.
Simpson spoke openly about her split with Nick and his romance with Vanessa in her book Open Book, which she dropped in February 2020, and offered further insight into how she really felt in a March 2021 addition when it was released in paperback. Keep reading to find out what she had to say.
Jessica Simpson was 'saddened beyond belief' when Nick Lachey moved on with Vanessa Minnillo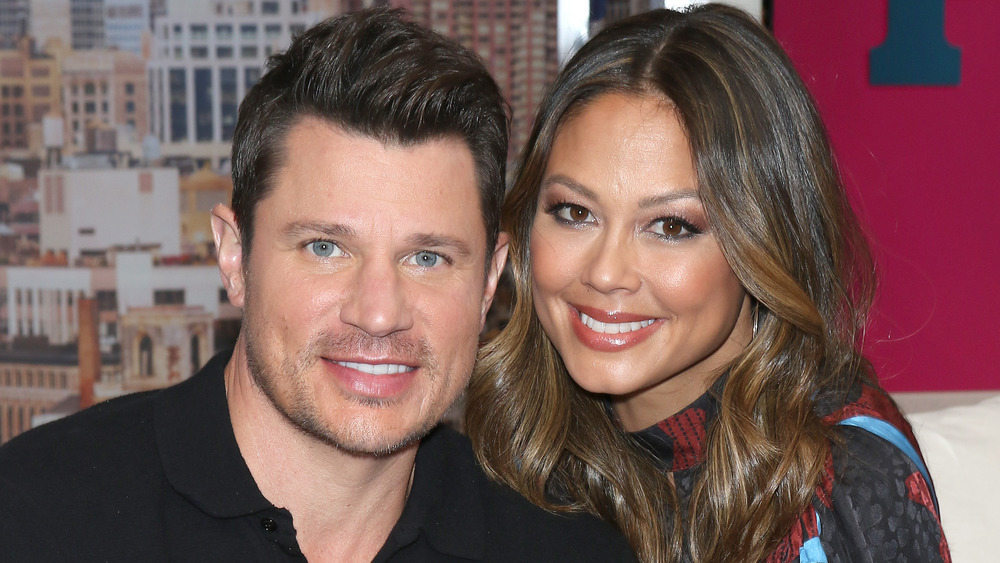 Jim Spellman/Getty Images
In the March 2021 Open Book addition, Jessica Simpson shared a heart-wrenching journal entry which she wrote around the time it was revealed Nick Lachey had moved on with Vanessa Lachey (née Minnillo). Per Entertainment Tonight, it read, "So, Nick, you're with another already? Seems that you forgot the love you spoke to me... I'm saddened beyond belief. Alone in the dark, with no one to call my own."
In the original portion of the book, Simpson opened up about how she and Nick actually hooked up just before finalizing their divorce. Per Page Six, Simpson revealed she watched Nick's documentary about the making of his 2006 album What's Left of Me and the MTV special about how he made the music video for the titular song, which coincidentally starred Vanessa. Simpson wrote that she felt she needed to "fix him" and invited him over, confirming they slept together. She candidly added, "He didn't stay the night. I was relieved because I could feel his hate. The whole situation was very dark. When he walked out the door, I knew I would never see him again."
Simpson and Nick are both now happily married to other people. Nick and Vanessa tied the knot in 2011 and share three children, while Simpson wed retired football player Eric Johnson in 2014 and they, too, have three children. Despite Simpson's initial sadness, it seems this one worked out for the best for everybody.