The Truth About Yandy Smith And Mendeecees Harris' Marriage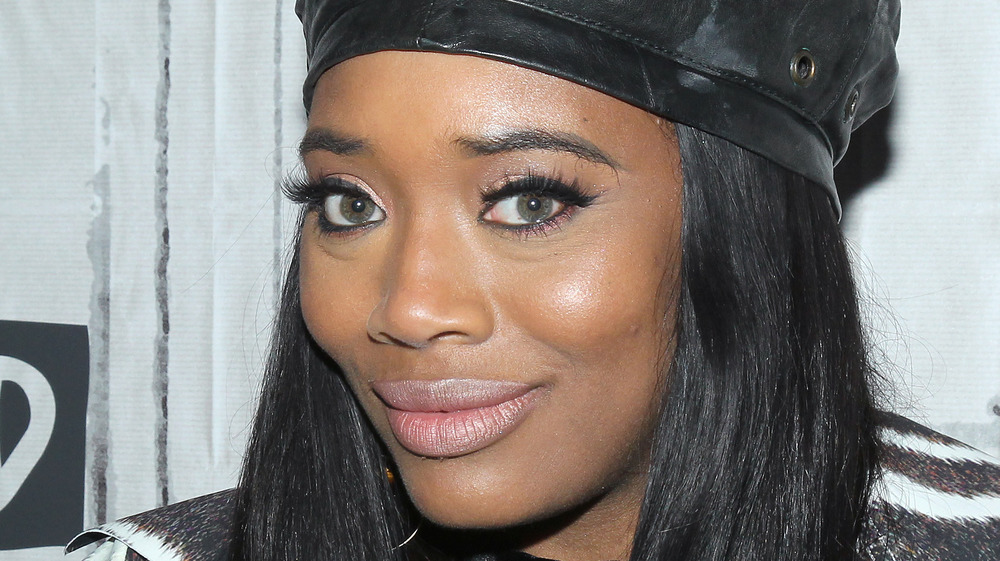 Jim Spellman/Getty Images
Yandy Smith and Mendeecees Harris have been open with sharing their marital woes on reality television. The Love and Hip Hop: New York stars have had a rocky relationship that's withstood the challenges of cheating, prison stints, and baby mama drama. Yandy and Mendeecees tied the knot in an elaborate televised ceremony ahead of Mendeecees being sent to prison for drug trafficking, via Billboard. At the time, the couple had two children together, Omare and Skylar Harris, and Mendeecees had an older son with ex-girlfriend Samantha, Little Mendeecees, via Starcasm. 
But it was the birth of his son Aasim with his ex, Erika, that led to some serious showdowns on Love and Hip Hop. Samantha and Erika seemingly teamed up to call out Mendeecees and Yandy over issues pertaining to conflicting timelines that stemmed from Mendeecees' cheating past. While Mendeecees was in prison serving out his eight-year sentence, Yandy, Erika, and Samantha battled it out on the reunion show. The drama led to Mendeecees calling in to the reunion show to clear the air on his history with Erika. To make matters worse, Yandy faced public scrutiny after she continued her relationship with incarcerated Mendeecees after viewers learned the couple weren't legally married, via Urban Belle Mag. But in the end, it was Yandy who was there to welcome Mendeecees home from prison with their two children, via TMZ. Let's see how the couple are preparing for their return to VH1.
Yandy Smith and Mendeecees Harris are headed to Couples Retreat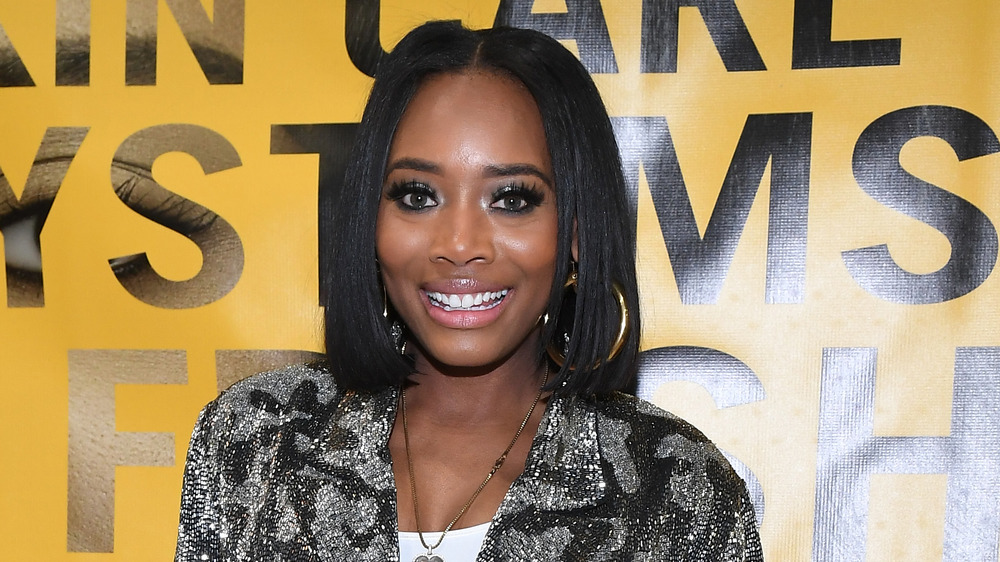 Paras Griffin/Getty Images
Yandy Smith and Mendeecees Harris have been tapped to join the cast of VH1's Couples Retreat (trailer on YouTube). The series follows a group of celebrity couples who have agreed to vacation together and explore areas of their relationships in hopes of making them stronger, via The Cinemaholic. Through open and honest discussions, the pairs will tackle important topics and identify defining moments in their relationships. Along with Yandy and Mendeecees, other celebrity couples include social justice activist Raymond Santana and model Deelishis, actor and comedian Michael Blackson and his girlfriend Rada, as well as fellow Love and Hip Hop couples Ray J and Princess Love, and Rasheeda and Kirk Frost.
A panel of experts will lead the couples in their retreat sessions. These include life coach AJ Johnson, relationship expert Dr. Russell Kawakami, tantra expert Devi Ward Erickson, and psychic medium Lakara Foster. With Yandy and Mendeecees having put so much of their marital drama on display on Love and Hip Hop: New York, the Couples Retreat experience should be a walk in the park for the Harlem natives.