The Real Meaning Behind BTS' 'Fake Love'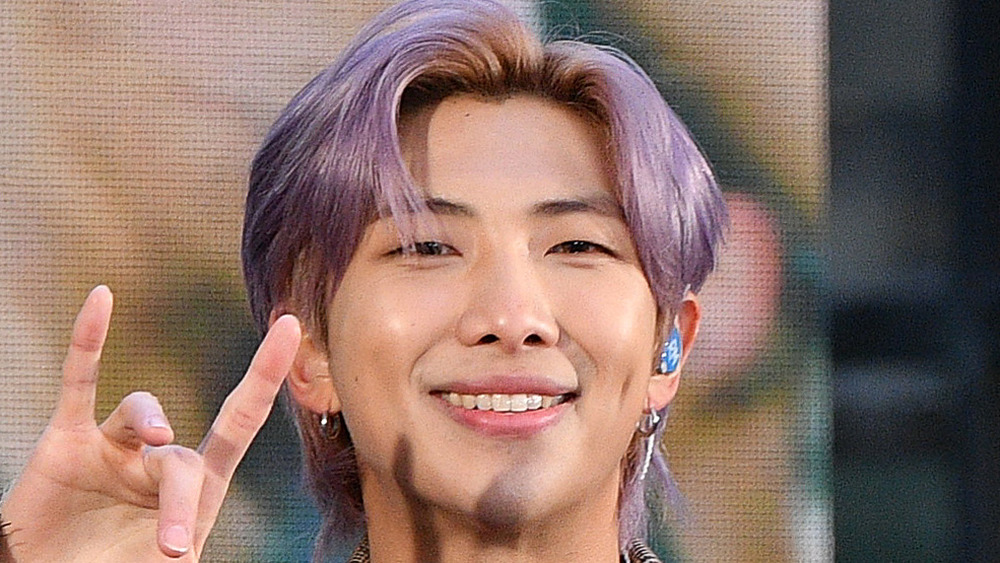 Dia Dipasupil/Getty Images
The seven members of BTS: Jungkook, Jimin, Suga, Jin, RM, V, and J-Hope had their fans abuzz when they dropped "Fake Love" in May 2018 as the lead single off Love Yourself: Tear. According to Elite Daily, the video for the song racked up over 41 million views in its first 24 hours on YouTube. (As of March 23, 2021, it has 889 million views.)
With "Fake Love," the group had taken their sound to a new level. Leading up to their much-anticipated performance of the song at the Billboard Music Awards, BTS appeared on SBS' 8 O'Clock News where they discussed the dance moves involved in performing the song live. "The choreography is different, a different style from what we've done before, so it was difficult even while we were learning it," Jimin said (via Soompi). Not only was the choreography difficult for the band, but hitting the high notes in "Fake Love" was strenuous in itself. In the SBS interview, Jin mentioned speaking to their producer about their sound: "He said that when the human voice has to work hard to reach the note, that's when it sounds the most attractive."
Although performing the song was labor-intensive, the crew said they knew right away that "Fake Love" would be a hit. Per Soompi, while appearing on Naver's V Live, Suga said the boys all knew the song would be great from the first time they heard it.
Keep reading to see what the heartbreaking lyrics mean to BTS.
'Fake Love' was a continuation from other hits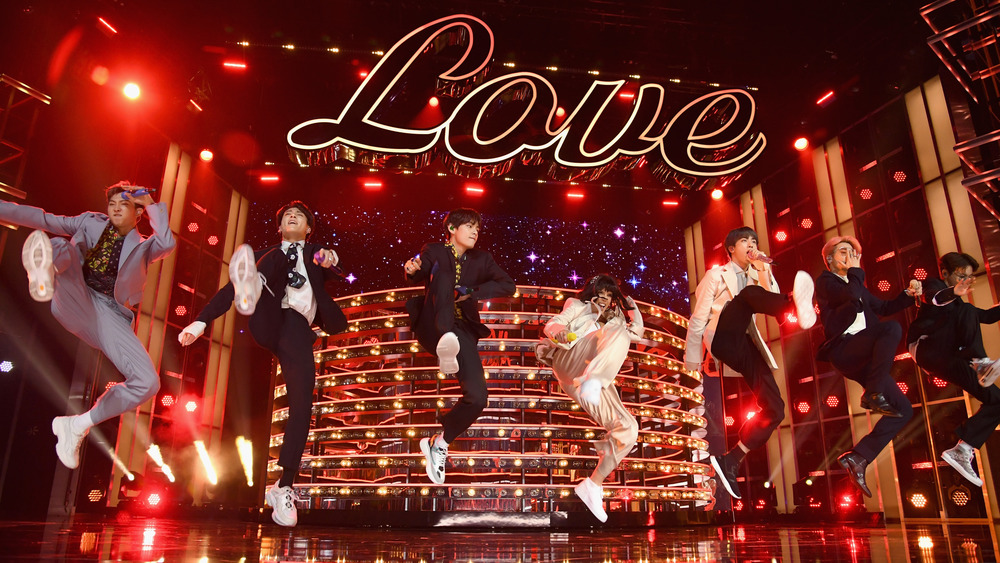 Kevin Mazur/Getty Images
In the intro of BTS' "Fake Love," Jungkook sings: "Love you so bad, love you so bad / Mold a pretty lie for you ... I grew a flower that can't be bloomed in a dream that can't come true," (as per Genius' English translation. The song was originally recorded in Korean and Japanese.) These sad lyrics were not just flowery words strung together, as the band intended to tell a story of heartbreak that extended from their previous work.
"To put it simply, if 'Blood Sweat & Tears' was an expression of pitiful sorrow, then 'Fake Love' puts an even more heartbreaking twist on that emotion," Jimin said in the group's May 2018 appearance on Naver's V Live, as covered by Soompi. In a June 2018 interview on Beats 1, RM explained what the song meant: "We're saying that if you're not true to yourself, your love won't last forever," (via Teen Vogue). 
In the first verse, BTS sings: "I changed everything, just for you / But I don't know me, Who are you?" The theme of disconnected lovers continues throughout the track. RM brought this up when speaking to Billboard around the time of the song's release. "We're trying to say that if you, in love, when you're not true to yourself, the love won't last," he told the outlet. "Because love is complex and we always have the dark sides and the sad sides."