This Is Who Made Jungkook Want To Join BTS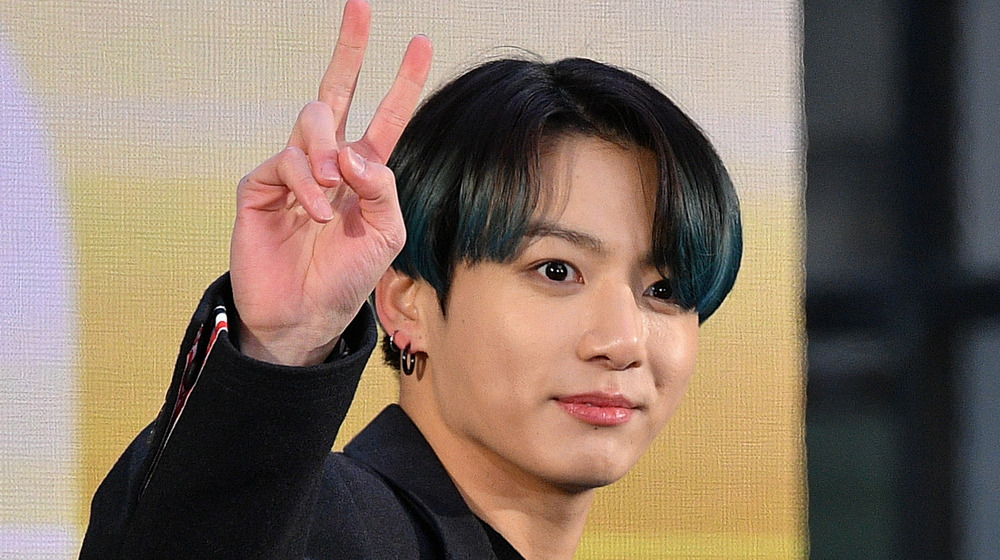 Dia Dipasupil/Getty Images
BTS has very quickly taken over the world. In 2020 alone, the K-pop group was the most tweeted about music act, they won multiple awards (American Music Awards, Billboard Music Awards, iHeartRadio Music Awards, and more), they dropped multiple chart-topping albums and songs, and they even scored their first Grammy nomination. 
They also have millions upon millions of fans who don't even hesitate to buy all their merch and concert tickets. BTS is, quite simply, at the top of their game and have had a huge role in making K-pop music mainstream. So it's hard to imagine what the music scene would be like right now if BTS didn't exist with its seven incredibly important members. BTS wouldn't be quite the same if it was any other combination of members than RM, Jimin, J-Hope, Suga, V, Jungkook, and Jin. 
But that almost happened. There was actually a possibility that Jungkook would join a different K-pop group before choosing to join what would eventually become BTS. In a November 2020 interview with Esquire, the band all shared their origin stories before signing with Big Hit Entertainment, the driving force of BTS. It turns out, Jungkook had previously been dropped from the talent show Superstar K and entertained multiple new offers. And though he had his pick of the litter, he chose Big Hit for a very specific reason. 
RM's rap skills wooed Jungkook into joining BTS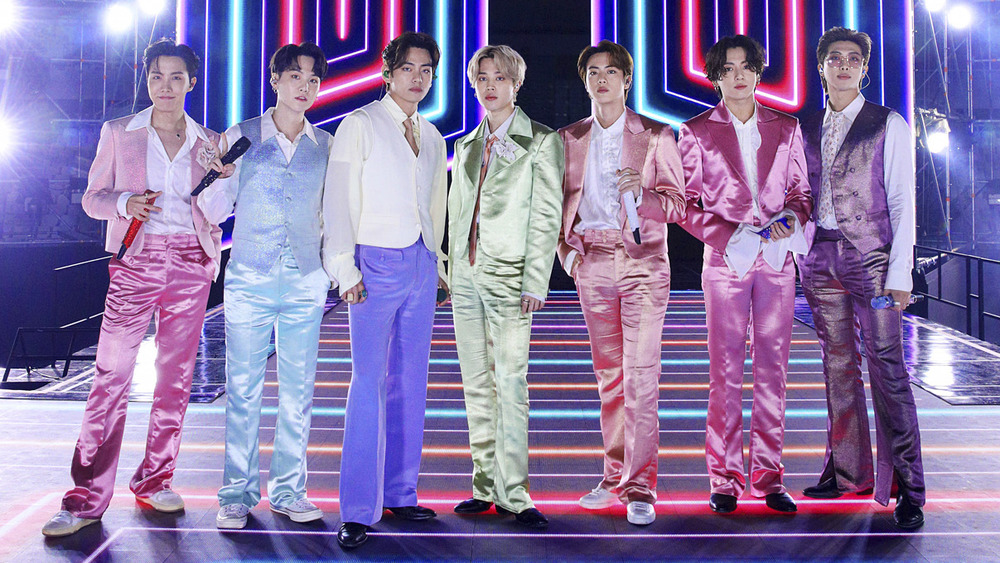 Ama2020/Getty Images
According to a November 2020 feature in Esquire, Jungkook chose to sign with Big Hit Entertainment and subsequently BTS because he was so impressed with RM's rap skills.
Big Hit, the entertainment company behind BTS and other K-pop ventures, started building the group that would become BTS in 2010 (though the band didn't make their official debut until 2013). Over the course of 2010 and 2011, Big Hit auditioned numerous singers to continue to outfit this group with the best of the best. RM was the basis for the group after Big Hit was impressed with his rap skills (see a pattern here?). According to StyleCaster, he had been rapping for years and at the encouragement of a friend, he auditioned for Big Hit.
Knowing RM (which previously stood for Rap Monster) would provide a solid core for a group, the rest of the members were chosen to work in conjunction with him. This is where Jungkook eventually came in. After being dropped from Superstar K, Jungkook caught wind of RM at Big Hit and chose to sign with them over anyone else. After Suga, V, Jin, J-Hope, and Jimin all also came on board, BTS was born.
Now the group is arguably the biggest music act in the world. No big deal.