FL Lawmaker Has Harsh Words About The COVID-19 Breakout At Mar-A-Lago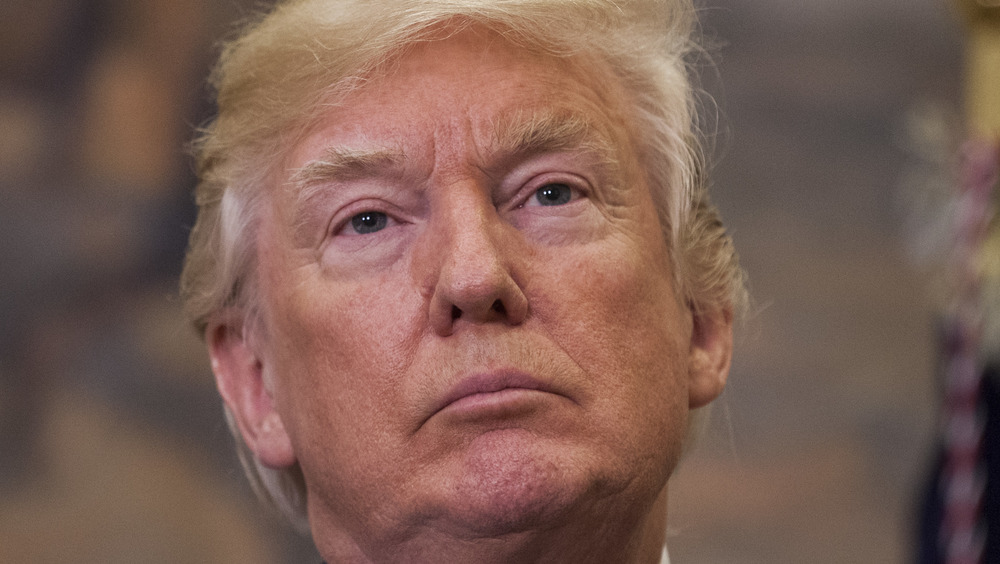 Pool/Getty Images
Donald Trump's Palm Beach resort, Mar-a-Lago, has been partially shut down due to a breakout of COVID-19 infections among its staff. Now, per People, Florida lawmaker Omari Hardy has spoken out about the "cavalier and careless" approach to pandemic guidelines at Mar-a-Lago. The Associated Press recently reported that there had been an outbreak at Mar-a-Lago, which became the former president's official residence after he left the White House. The club sent out emails to staff clarifying that "service at the Beach Club and à la carte Dining Room" would be suspended because "some of our staff have recently tested positive for COVID-19," per The Washington Post.
They did not clarify how many staff members had contracted the disease. "Out of an abundance of caution we have quarantined some of the workers and partially closed a section of the club for a short period of time," a spokeswoman for the Trump Organization explained in a statement to the Post. Hardy, who previously tried to shut the club down in January 2021, wasn't impressed by their "abundance of caution," however.
A Florida state representative claims guests are allowed to endanger staff at Mar-a-Lago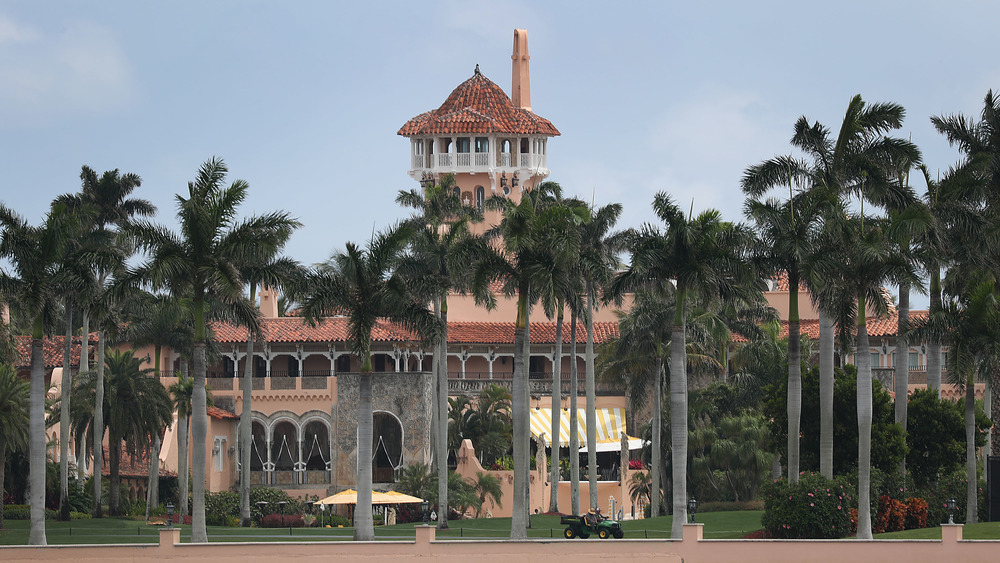 Joe Raedle/Getty Images
"It is clear to me that folks at Mar-a-Lago are cavalier and careless about mask wearing," state Rep. Omari Hardy told People, describing how his concern grew in January 2021 after seeing a New Year's Eve party video "with guests not wearing masks." "I worried about the workers," Hardy explained. "They deserve to work in a safe environment." The lawmaker also claimed that "there is a break down at Mar-a-Lago" around COVID-19 restrictions, describing how there is one set of rules for staff and another for guests. "The staff members wear masks and wash their hands, but the club management not requiring guests to observe CDC guidelines is troubling. They are basically allowing guests to endanger the health of workers."
Although Palm Beach County technically requires all guests to mask up, Hardy stated that staff probably find it "difficult" to ask guests to actually obey their guidelines. "I am just concerned about doing the right thing," he added, discussing the club's partial closure. "Guests at Mar-a-Lago feel they have the right to endanger other people's health. It is important to protect everyone."
This is not the first time Mar-a-Lago has made headlines around the issue of COVID-19. Donald Trump's first brush with the disease was at the club in March 2020, as the Associated Press reported, when Brazilian communications director Fábio Wajngarten tested positive just a few days after meeting the former president in Florida.