Chelsea Handler Reveals Injuries After Getting Into A Skiing Accident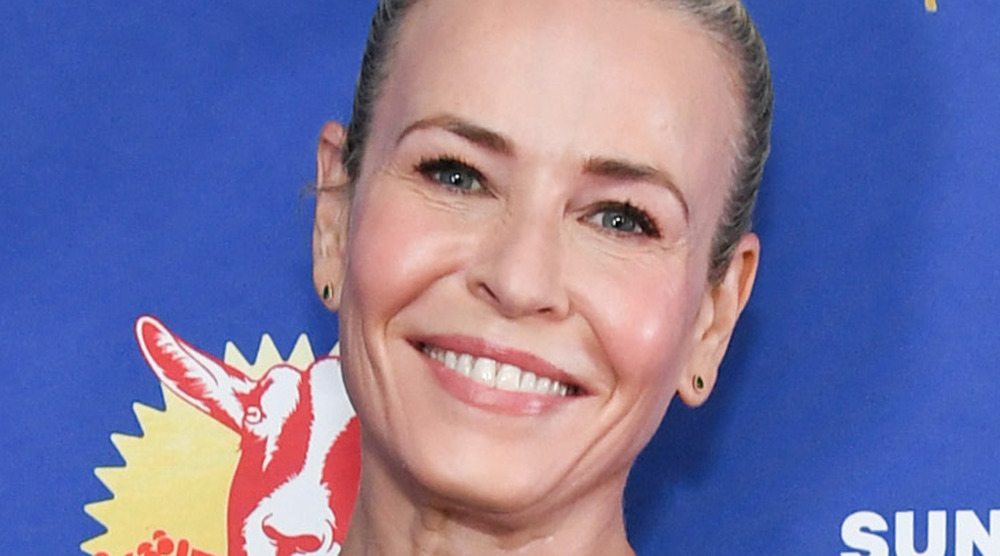 Kevin Mazur/2020 Mtv Movie & Tv Awards/Getty Images
Comedian Chelsea Handler has had her ups and downs in life. The stand-up comic hosted a hit E! talk show, Chelsea Lately, before leaving network TV for Netflix, per The Hollywood Reporter, where she spent two years as the host of the talk show, Chelsea. Yet the beloved bestselling author had a tough family life growing up, bookended by the death of her older brother. "That experience was a defining moment in my life," Handler told People. "That's when I realized you can't ever really depend on anybody. They could die at any moment. But even if they didn't die, those you love the most may not be there for you when you need them." 
Handler revealed in the documentary Chelsea Does that her tragic past led her to experiment with drugs (via BuzzFeed), but she's since learned how to cope with her anxiety. "Even if you have something you're dreading, that feeling will not last forever," she wrote in a letter to InStyle. "The workout will be over in an hour. The party will stop. The day will end. And if you push past the fear, you've accomplished something and you're a stud again."
Now, Handler has to grapple with another debilitating hit. Keep scrolling to find out about Handler's injuries from a skiing accident. 
Chelsea Handler sustained multiple injuries after skiing into a tree, but she still has jokes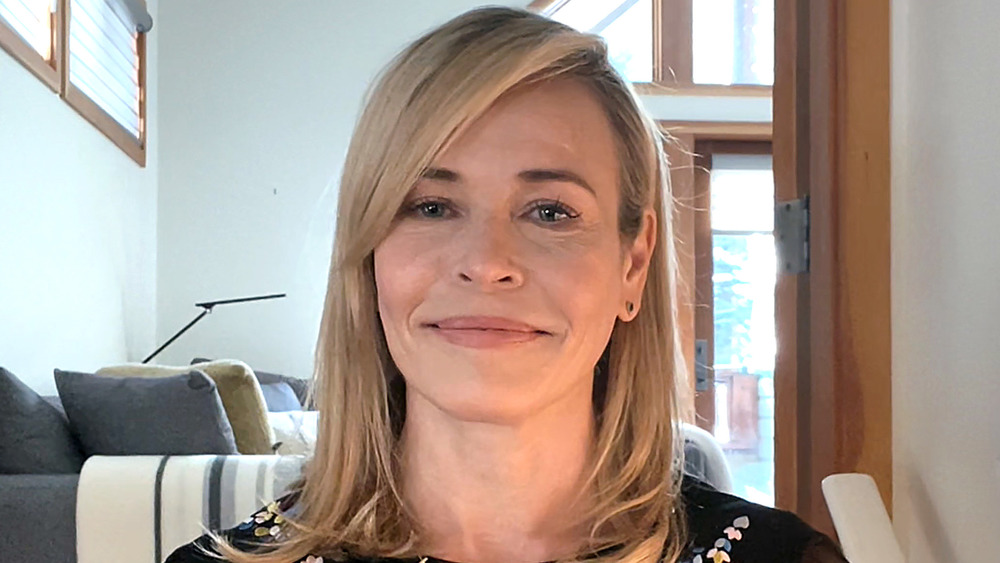 Getty Images/Getty Images
Chelsea Handler will now have plenty of time to relax! After skiing at Whistler Blackcomb resort in British Columbia, Canada, Handler shared a comical fall on her Instagram Stories, as reported by People. "I ski so many days a year and I keep falling like this!" Handler smiled in the video, which she shared on March 22, 2021. "I skied into one tree today. It's just so ridiculous, I got no respect on the mountain." 
Yet later Handler admitted that she did have lasting injuries from her accident. "I have a torn meniscus, two broken toes I think," Handler revealed. "One's definitely broken, the other one might just be in a bad mood and my arm broke a tree. But I can ski down almost anything." 
A torn meniscus affects the rotation of a knee, and at times can require surgery per WebMD. But that won't stop this resilient star: Handler will be back skiing pantsless in no time!