Here's How Much Tina Turner Is Really Worth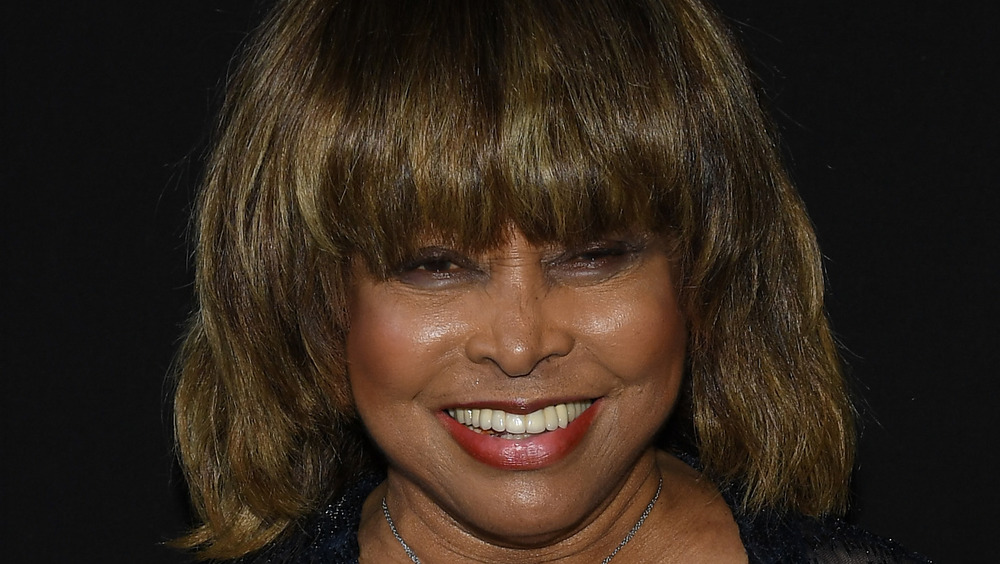 Pascal Le Segretain/Getty Images
Tina Turner's life has been filled with incredible ups and heart-breaking downs, so it's no wonder that her journey has been told and retold through memoirs, as a musical on Broadway, and on film. Turner's life, both personal and professional, first got the big screen treatment with 1993's What's Love Got to Do with It, and her fascinating story hasn't lost any of its appeal since. Case in point: HBO decided to add its very own documentary to the mix with March 2021's Tina.
Like its predecessors, the film documents Turner's tragic real-life story, tracing her transformation from Anna Mae Bullock (her real name) into a mega superstar. According to Datebook, Tina "tells such a harrowing, awful story that it becomes inspiring." Said story includes, in part, the death of her son and a number of health scares, which finally forced her to say goodbye to her fans.
But there have been plenty of highlights as well, like 25 Grammy nominations and eight wins, three Grammy Hall of Fame awards, a Grammy Lifetime Achievement Award, an induction into the Rock and Roll Hall of Fame, and over 200 million records sold worldwide. There's also her impressive net worth, which might just surprise you.
How much is Tina Turner really worth?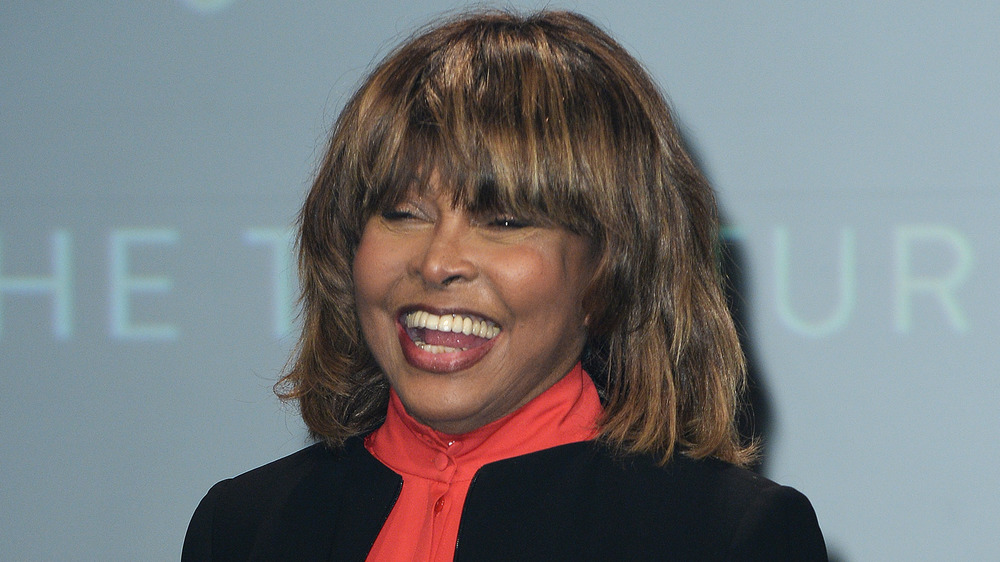 Eamonn M. Mccormack/Getty Images
While we don't know how much Tina Turner has earned from her non-musical projects, we do know that her musical career has brought in quite a lot of wealth for the singer. 
According to The Richest, Turner's albums and world tours, which span decades, have earned tens of millions of dollars while reflecting the recording industry's shift from relying on album sales to relying on tours. For example, while 1984's Private Dancer sold a reported 20 million copies and brought in $23 million, 2004's All the Best only sold 2 million copies for a reported $2.3 million in earnings. But as record sales plummeted, Turner's ability to earn big bucks on the road increased. The site lists her gross revenue from 1996's "Wildest Dreams Tour" as $100 million, while 2000's "Twenty Four Seven Tour" pulled in $80 million, and 2008's "Tina!: 50th Anniversary Tour" earned an impressive $84.8 million. Other (smaller) releases of note include 1989's Foreign Affair album, which is listed as having earned $6.5 million, and 1991's Simply the Best, which earned $7.6 million.
Turner also owns some impressive real estate, which likely adds a nice sum to her net worth. In 2017, she sold her Los Angeles home for $870,000 and now lives at the Chateau Algonquin, the name of her home, in Switzerland. (She also still seems to have a home in the French Riviera.) Add that all up and Tina Turner's net worth is a cool $250 million, according to Celebrity Net Worth.