What Heather Graham Is Doing Today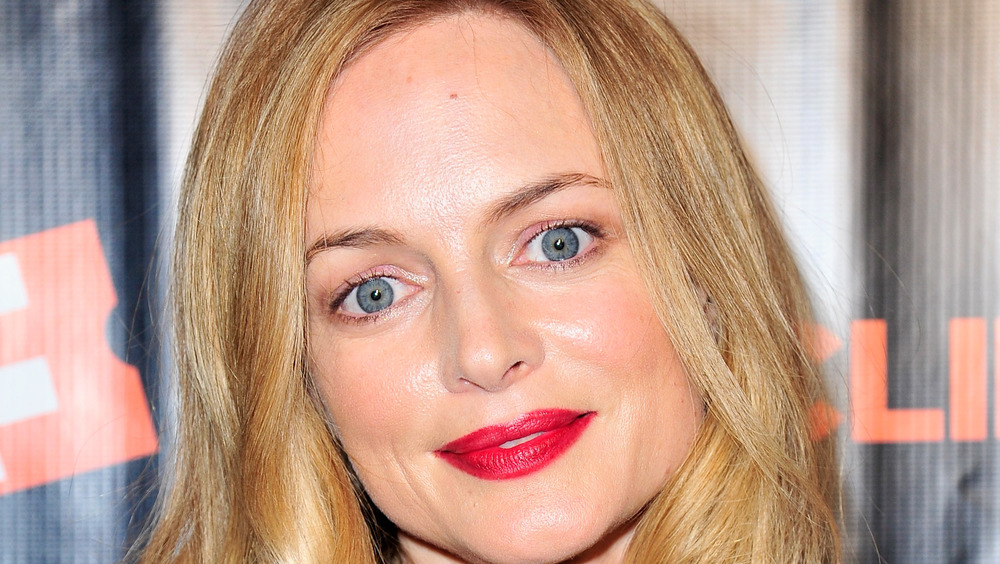 Jerod Harris/Getty Images
Heather Graham became a household name from films like Austin Powers: The Spy Who Shagged Me and The Hangover. So where is the star today? Has she, in the words of Austin Powers, lost her "mojo?" 
Born into a Catholic family — who relocated often due to her father being an FBI agent, per The Guardian — Graham's childhood may have been slightly unconventional, but she knew she had a passion for acting. She was voted "Most Talented" in her high school class, per IMDb, and soon, that talent came to fruition in a "groovy" way. Graham's first breakthrough role was in the 1990s cult classic Twin Peaks, in which she played Annie Blackburn. But she became a star for later roles, namely the mysterious Felicity Shagwell in the Austin Powers sequel in 1999. Who could shake the mental image of Graham and Mike Meyers driving up the English coast in a '60s Union Jack convertible? And who would want to? 
Graham also gained notoriety for her performance as Rollergirl in 1997's Boogie Nights, and as Jade in The Hangover and The Hangover Part III. Clearly, the blonde star not only had beauty and brains, but also great comic timing, which made her perfect for some of modern comedy's greatest hits (and some flops along the way). 
So what is Heather Graham up to today? Is she still working? "Boogie" on down to find out. 
Heather Graham is getting into directing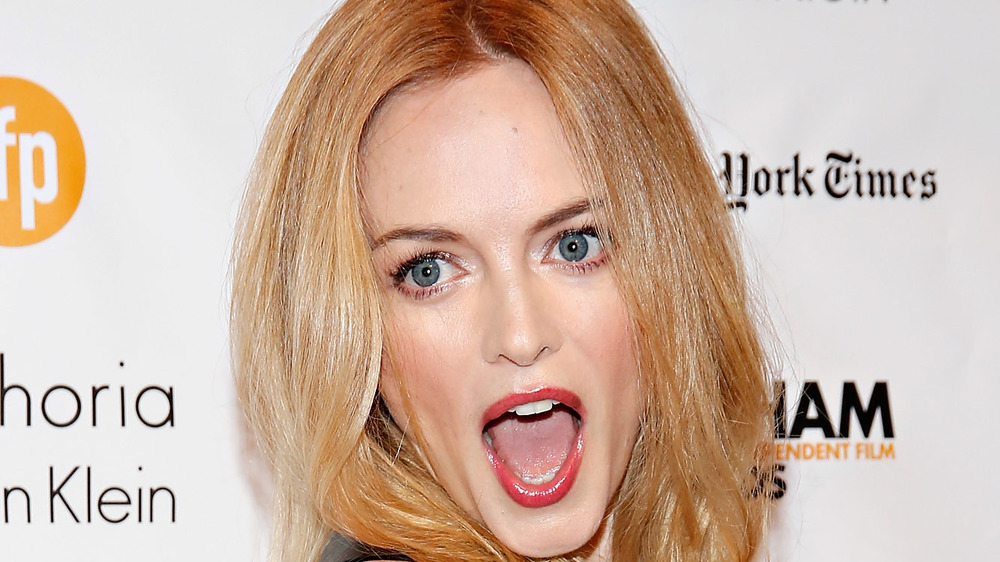 Cindy Ord/Getty Images
Though Heather Graham's biggest roles to date are from 20 years back, which may be a product of Hollywood's beauty standards (she was 30 when she finally got her breakthrough), she is still staying busy. In addition to philanthropy and voice-over acting, Graham remains active in film and TV — and she's making her first forays into directing her own movies.
Graham appeared in the TV series Angie Tribecca from 2016 to 2018, and she starred in the limited series The Stand in 2020, per IMDb. She also made her writing and directorial debut with her 2018 female-led comedy, Half Magic. According to CNN, in 2020, Graham appeared in the action/thriller Wander as Shelly Luscomb, "a whip-smart attorney and close friend to the character of her costar, Aaron Eckhart." CNN added that "with dramatic new roles, and a new approach to her work, she still wants to surprise us." We're in! 
"I'm definitely grateful that I was in Boogie Nights and that I wrote and directed a movie called Half Magic," Graham told CNN. "I hope to direct again because I kind of feel like that's the next step, to be behind the camera and tell a story that matters to you." She added to the outlet, "I still do feel like I'm growing... And I feel like I'm getting a new sense of confidence because even though I've been doing it a long time, I still feel like I'm getting better."