Inside Ken Jeong's Massive Donation To Atlanta Shooting Victims' Families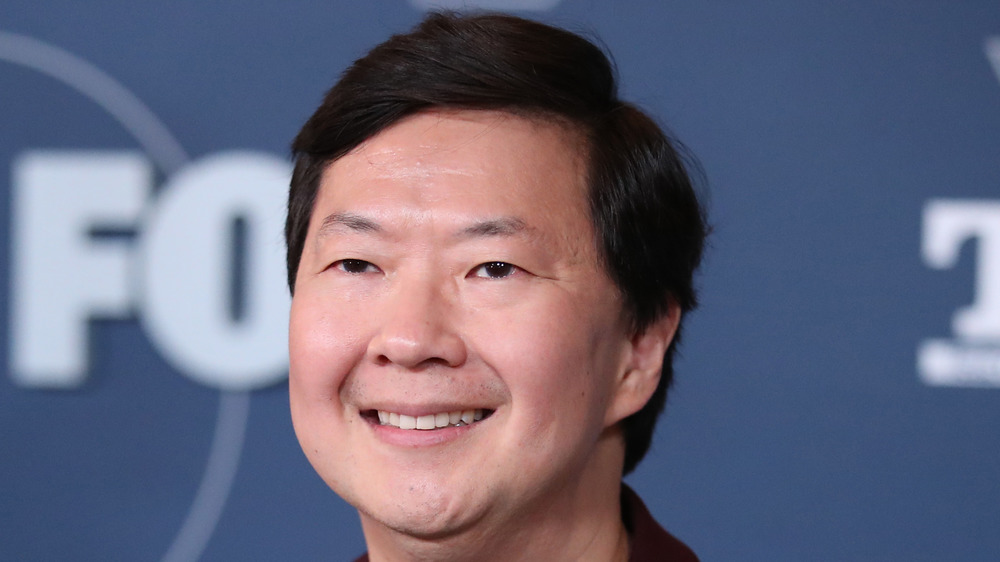 Rich Fury/Getty Images
The following article includes mentions of hate crimes.
Former Community star and current Masked Singer judge Ken Jeong has been outspoken since the Atlanta-area spa shootings that killed eight people, the majority of them Asian-American women. Now, he is putting his money where his mouth is. Jeong has been retweeting a flurry of information regarding the shootings, in addition to a link to a collection of GoFundMe pages for Asian-American hate crime victims, including those of the Atlanta shootings.
Jeong also appeared on Late Night with Seth Meyers to discuss the overall rise in hate crimes toward Asian-Americans. "It's just a sign that with the Asian-American community, enough is enough. We're just fed up," Jeong told Meyers. "This is precisely due to weaponizing terms like 'China virus' and 'kung flu' ... this 'kung flu' s**t has to stop. And we really need to express that loudly. And we are."
Other Asian-American celebrities have weighed in as well. To All The Boys star Lana Condor tweeted, "Wake up... your Asian friends and family are deeply scared, horrified, sick to their stomachs and wildly angry. Please please please check in on us, please please please stand with us. Please. Your Asian friend needs you, even if they aren't publicly grieving on social media."
Scroll down to see how Ken Jeong helped contribute to the families of the victims.
Ken Jeong donated $50,000 to aid the families of the victims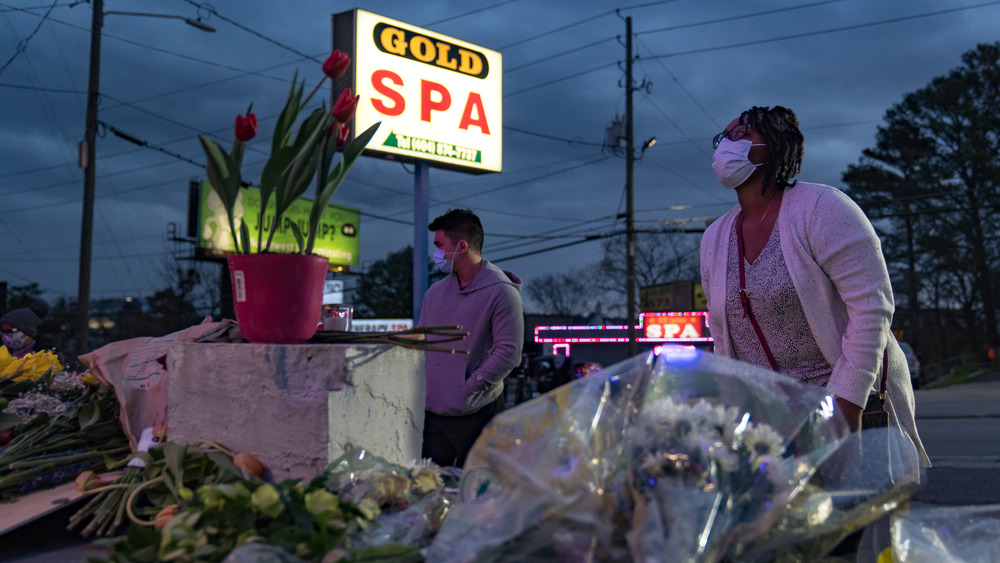 Megan Varner/Getty Images
According to NBC News, Ken Jeong has donated $50,000 to families of the victims, donating $10,000 respectively to the families of Hyun Jung Grant, Suncha Kim, Soon Chung Park, Xiaojie Tan, and Yong Yue. "Kendrick Jeong" is listed as the top donor on each of the GoFundMe pages.
The Atlanta shootings have been the most publicized incident against Asian-Americans in the past year, but anti-Asian incidents have risen dramatically since the beginning of the coronavirus pandemic. On Late Night with Seth Meyers, Jeong referenced a study that had been previously cited on the show, which reportedly found that although hate crimes have fallen by 7%, hate crimes against Asians have risen by 150%. Asian-American celebrities have been using their platforms to call attention to these other incidents too.
In February 2021, actor Olivia Munn tweeted a surveillance video of a man violently attacking a Chinese woman in New York City, whom Munn claimed was her friend's mom. Prior to his arrest, she also posted pictures of the suspect on her Instagram story (via People). "This is the guy you helped @nypd find and arrest," Munn said in her tweet of the surveillance video. "The internet is undefeated."
If you or a loved one has experienced a hate crime, contact the VictimConnect Hotline by phone at 1-855-4-VICTIM or by chat for more information or assistance in locating services to help. If you or a loved one are in immediate danger, call 9-1-1.