Golden Globes 2017: Complete List Of Winners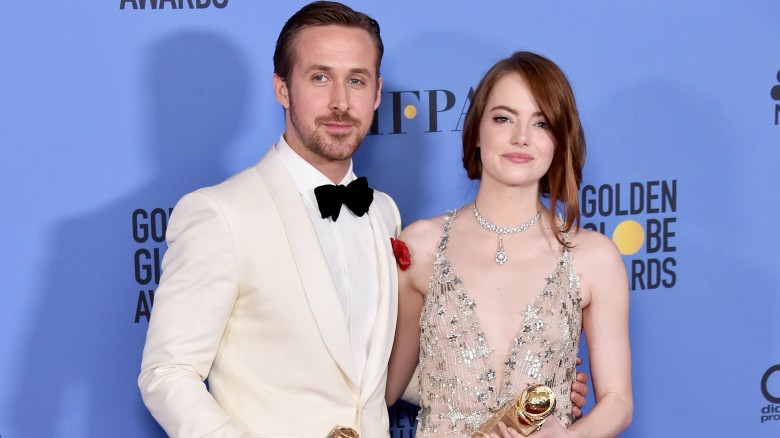 Getty Images
The Golden Globes are traditionally Hollywood's favorite awards show, even more than the Oscars. Why? Well, depending on who you ask, it may be because "Everyone is drunk!"
This year, the ceremony was more than golden trophies and gowns: It was also a time for introspection, political activism, and, yes, champagne. Here's a roundup of the night's victors!
Best Motion Picture - Drama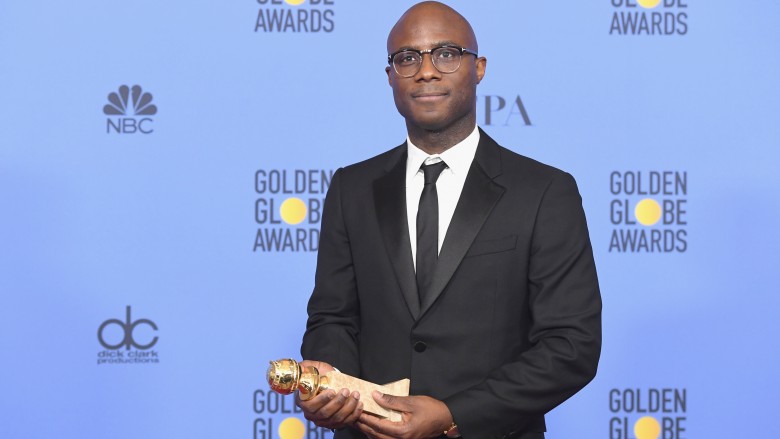 Getty Images
Moonlight won for Best Motion Picture – Drama. Director Barry Jenkins said in his speech, "As someone who went eight years without making a piece, I thank A24. A24. A24."
Best Actor - Motion Picture - Drama
In a surprise to nearly no one, Casey Affleck won Best Actor in a Motion Picture – Drama for Manchester By The Sea. He thanked his family, including estranged wife Summer Phoenix, in his speech.
"I love you Indiana and Atticus," the actor said. "To their mom, who gave me every good acting idea I ever had, thank you. I love you. Despite how I might think I'm in charge of my house, it is my kids who give me the permission to do this."
He added of co-star Michelle Williams, "I wish that Michelle could be on stage with me, because she made most of it work."
Best Actress - Motion Picture - Drama
In one of the night's biggest upsets, French actress Isabelle Huppert won Best Actress in a Motion Picture – Drama for the revenge thriller Elle. Her speech was brief but poignant and pointed, saying, "Do not expect cinema to set up walls and borders."
Best Motion Picture - Musical or Comedy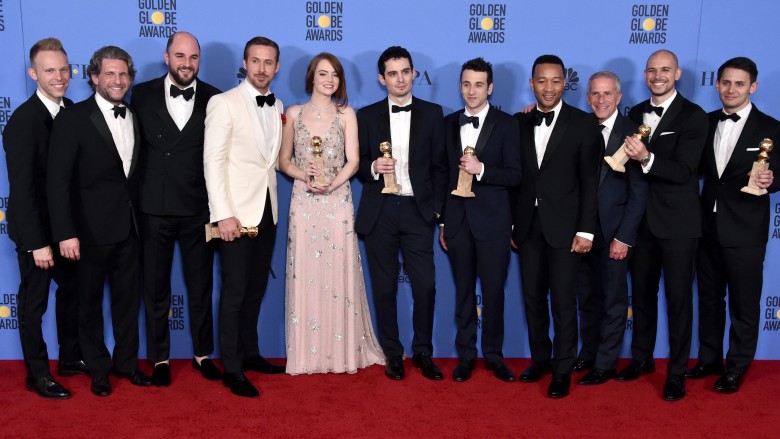 Getty Images
The beloved Hollywood musical La La Land won Best Motion Picture – Musical or Comedy. Deadline reports that the musical, starring Ryan Gosling and Emma Stone, broke a Golden Globes record with a total of seven wins, including Best Director, Screenplay, Score, and Song.
Best Actor - Motion Picture - Musical Or Comedy
Ryan Gosling gave a moving speech when he won Best Actor in a Motion Picture – Musical or Comedy for his performance in La La Land.
He opened with a joke, telling the audience, "This isn't the first time I've been mistake with Ryan Reynolds, but it's getting out of hand."
Then he got serious, thanking director Damien Chazelle and co-star Emma Stone, followed by his loving family, including longtime girlfriend and mother of his daughters, Eva Mendes, whose brother died of cancer in April 2016.
"You don't get to be up here without standing on the shoulders of a mountain of people ...," he said. "While I was singing and dancing and playing piano and having one of the best experiences I've ever had on film, my lady was raising our daughter, pregnant with our second and trying to help her brother fight with his battle with cancer. If she hadn't taken all of that on so I could have this experience, there would surely be someone else up here other than me today, so sweetheart, thank you. To my daughters, Amada and Esmeralda, I love you. If I may, I'd like to dedicate this to the memory of her brother, Juan Carlos Mendes."
Still, it wasn't all tears and heaviness—during Gosling's speech, fellow nominees Andrew Garfield and the aforementioned Reynolds kissed.
Best Actress - Motion Picture - Musical Or Comedy
Emma Stone took home the trophy for Best Actress in a Musical or Comedy for La La Land, and gushed about her co-stars, director, and family in her acceptance speech. "I have to start by thanking my amazing mom," the redhead said. "Thank you, mom, for everything. I moved here 13 years ago this week and without my mom and my dad and my brother, who has put up with me his whole life. Thank you, Spence, you're the best...Thank you Damien [Chazelle] for this opportunity and your vision and your passion. Ryan, you're the best partner a girl could ask for. This is a film for dreamers, and I think that hope and creativity are two of the most important things in the world and that's what this movie is about."
In case that wasn't adorable enough for you, People reports that her ex Andrew Garfield, with whom she's still friendly, gave her a standing ovation. Aw!
Best Supporting Actor - Motion Picture
In a truly jaw-dropping, some might say head-scratching surprise, Aaron Taylor-Johnson won Best Supporting Actor in a Motion Picture for his dark turn in Tom Ford's thriller Nocturnal Animals.
"What a tremendous honor. Thank you, the Hollywood Foreign Press, for acknowledging me in this role, he gushed. "Tom Ford, thank you so much for this opportunity. Creating this role, collaborating on this journey was an immense joy. Thank you for raising the bar high. I enjoyed every second of it." He later added of Sam Taylor-Johnson, "I want to thank my wife for being there with me and supporting me through this. Thank you for putting up with me, Jesus. I was not very pleasant in this role. You're my soulmate and I love you very much. I'm blessed. I have four beautiful daughters...I have my parents watching tonight. Thank you."
Best Supporting Actress - Motion Picture
Viola Davis let the Hollywood Foreign Press Association know that it's been long enough! The actress, who won Best Supporting Actress in a Motion Picture for Fencesb said, "This is my fifth nomination. I took all the pictures, went to the luncheon. But it's right on time." She then thanked director and co-star Denzel Washington, saying, "You know I'm a friend and a fan. Thank you for being an extraordinary leader, great actor, great director. Thank you for saying 'trust me' and 'remember the love.'"
Best Actor In A Television Series - Drama
Billy Bob Thornton won for his role in Goliath, and he dedicated his speech to a production assistant, Luke Scott, who died during production of the show at just 23 years old.
"Luke made me want to come to work," Thornton explained to ABC News. "His face—it was such a joyous face, and he was so happy just to be there and have that job...and to lose your life at 23 years old, when you're just starting something like that, I thought, I could thank people all night long...but at the end of the day, the two entities that I had to thank are Luke Scott, this P.A. that made me so happy to be there, and Amazon, who was willing to do the show."
For Thornton, though, his viral moment came not from his speech, but from his approach to podium...when he had to pass his visibly uncomfortable ex, Laura Dern.
Best Actress In A Television Series - Drama
Claire Foy was crowned Best Actress in a Television Series – Drama for her role as Queen Elizabeth II in The Crown. She thanked her co-stars and colleagues, but her most memorable line was (via The Daily Mail), "[The Queen] has been at the center of the world for 63 years. I think the world could do with a few more women at the center of it, if you ask me." Girl power!
The Crown also won for Best Television Series – Drama.
Best Actor In A Television Series - Musical Or Comedy
Donald Glover gave a sweet speech when he won Best Actor in a Television Series – Musical or Comedy for Atlanta.
"I grew up in a house where magic wasn't allowed," he said. "So everybody in here is like magic to me. Every time I saw a movie or Disney movies or heard your voices or saw you, I was like, 'Oh, magic is from people. We're the ones who kind of, in a weird way, tell a story or a lie to children so they do stuff that we never thought was possible.'"
Atlanta also won for Best Television Series – Musical or Comedy, and a visibly moved Glover hopped onstage with the rest of the cast to say thanks. "I really just want to thank...Atlanta, and all the black folks in Atlanta," he said. "For real, just for being alive and being amazing people. Thanks so much for this, we really appreciate. We didn't think anybody was going to like this show."
Best Actress In A Television Series - Musical Or Comedy
Tracee Ellis Ross nabbed the trophy for Best Actress in a Television Series – Musical or Comedy for her role in Black-ish, making her the first African American woman to win the category since 1983. "Oh my goodness," Ross gushed during her speech. "It's my first time here guys. It's a nice room, I like it...This is for all of the women, women of color and colorful people whose stories, ideas, thoughts are not always considered worthy valid or important...it is an honor to be on this show...to continue expanding the way we are seen and known."
Best Actor In A Mini-Series Or Motion Picture For TV
Tom Hiddleston's career wasn't cursed by his highly publicized dalliance with Taylor Swift! He won the Golden Globe for Best Actor in a Mini-Series or Motion Picture Made ofr Television for his work on The Night Manager (2016) and made a sweet, if long speech.
"A quick story, I know it's been a long night. I recently went to South Sudan, which is the youngest country in the world in East Africa," he said. "The Night Manager is about arms dealing and there are far too many arms going into South Sudan." He then relayed a story about drinking with UNICEF workers in the country, adding, "The idea that we could provide some relief and entertainment for the people who work for Unicef...made me immensely proud. I dedicate this to those out there who are doing their best."
Best Supporting Actress In A Series, Mini-Series Or Motion Picture For TV
Sarah Paulson's incredible turn as prosecutor Marcia Clark in American Crime Story: The People vs. O.J. Simpson earned her the Golden Globe for Best Supporting Actress in a Mini-Series. It was her first win after three nominations, and she could barely believe it.
"I feel like I'm going to faint," she gasped. "To the man responsible for this, Ryan Murphy, you've changed my life. To Marcia Clark, you are an inspiration to me."
American Crime Story: The People vs. O.J. won the award for Best Mini-Series or Motion Picture for TV.
Cecil B. DeMille Award
Meryl Streep won the Cecil B. DeMille Award because, well, she's Meryl Streep—and she used her platform to slam President-elect Donald Trump as well as pay tribute to fallen friend Carrie Fisher in her speech.
"Thank you, Hollywood Foreign Press, just to pick up on what Hugh Laurie said. You and all of us in this room really belong to the most vilified segments in American society right now. Think about it, Hollywood, foreigners, and the press," she began. "But who are we? And what is Hollywood anyway? It's just a bunch of people from other places. I was born and raised and educated in the public schools of New Jersey. Viola was born in a sharecropper's cabin in South Carolina, came up in Central Falls, Rhode Island. Sarah Paulson was born in Florida, raised by a single mom in Brooklyn. Sarah Jessica Parker was one of seven or eight kids from Ohio. Amy Adams was born in Vicenza, Venento, Italy. And Natalie Portman was born in Jerusalem. Where are their birth certificates? And the beautiful Ruth Negga was born in Addis Ababa, Ethiopia, raised in, no, in Ireland, I do believe, and she's here nominated for playing a small‑town girl from Virginia. Ryan Gosling, like all the nicest people, is Canadian. And Dev Patel was born in Kenya, raised in London, is here for playing an Indian raised in Tasmania," she said about the industry's diversity."
She continued, "So Hollywood is crawling with outsiders and foreigners, and if we kick them all out, you'll have nothing to watch but football and mixed martial arts, which are not the arts."
Streep went on to call out an incident in which Trump mocked a disabled reporter while on the campaign trail in 2015. "There were many, many, many powerful performances this year that did exactly that, breathtaking, compassionate work. But there was one performance this year that stunned me. It sank its hook in my heart not because it was good. It was—there was nothing good about it—but it was effective and it did its job," she said. "It made its intended audience laugh and show their teeth. It was that moment when the person asking to sit in the most respected seat in our country imitated a disabled reporter, someone he outranked in privilege, power, and the capacity to fight back. It kind of broke my heart, and I saw it, and I still can't get it out of my head because it wasn't in a movie. It was real life. And this instinct to humiliate when it's modeled by someone in the public platform by someone powerful, it filters down into everybody's life because it kind of gives permission for other people to do the same thing."
She also spoke of the importance of the press, and ended on a quote from her late friend, Carrie Fisher. "We have to remind each other of the privilege and the responsibility of the act of empathy," she said. "We should all be very proud of the work Hollywood honors here tonight. As my friend, the dear departed Princess Leia said to me once, take your broken heart, make it into art. Thank you, friend."
Trump already responded on Twitter, writing, "Dishonest media says Mexico won't be paying for the wall if they pay a little later so the wall can be built more quickly. Media is fake!" Great!
Best Supporting Actor In A Series, Mini-Series Or Motion Picture For TV
Hugh Laurie, like Streep, poked fun at Donald Trump in his own speech for Best Supporting Actor in A Mini-Series For TV for his role in The Night Manager (2016). He began by hinting that it may be his last Golden Globes ever, adding, "I don't mean to be gloomy. It's just it has 'Hollywood,' 'foreign' and 'press' in the title," he explained. "To some Republicans even the word 'association' is slightly sketchy...I accept this award on behalf of psychopathic billionaires everywhere."
Laurie's co-star, Olivia Colman, won for Best Supporting Actress in A Mini-Series, but was unable to attend the ceremony.