The Real Reason Jessica Szohr And Ed Westwick Broke Up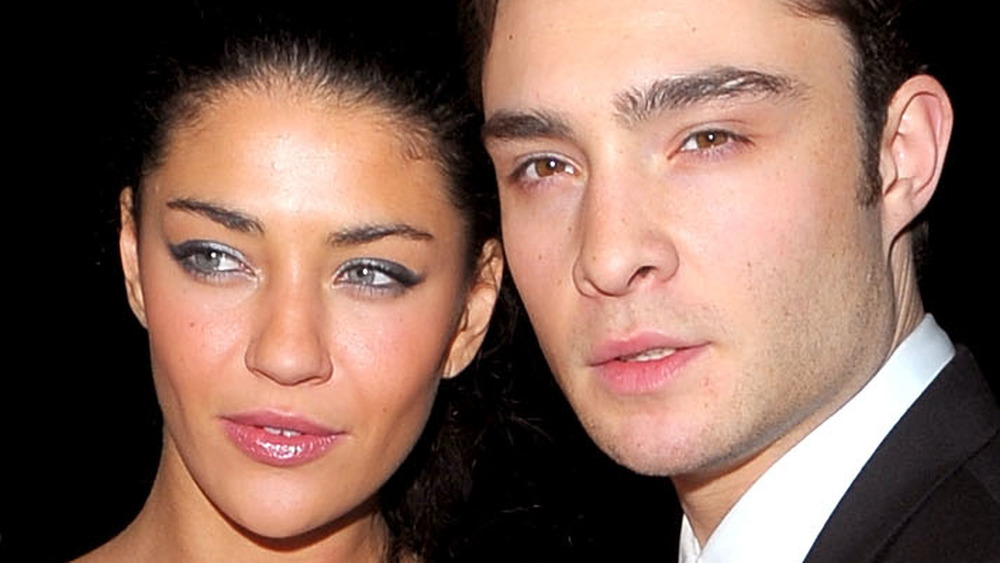 Jason Merritt/term/Getty Images
Everyone loves a good offscreen romance between two co-stars working on the same TV show or movie together — and over the years, there have been plenty. Take Nina Dobrev and Ian Somerhalder, who met and fall in love the set of The Vampire Diaries, or Miley Cyrus and Liam Hemsworth, who were in a on-again-off-again relationship for 10 years (and even got married!) after starring as lovers in 2009's The Last Song together. 
Then, there's all the real-life couples that came out of Gossip Girl, including Penn Badgley and Blake Lively and Leighton Meester and Sebastian Stan (per InStyle), whose romances went from reel to real. But did you know Jessica Szohr and Ed Westwick, a.k.a. Vanessa Abrams and Chuck Bass, also dated? Though the two were never a couple on the show (other than sharing an onscreen kiss that one time), they got together in real life in 2008 after falling in love while they were in relationships with other people, as per Page Six, with Szohr later explaining the romance "kind of just happened."
At the time, Szohr and Westwick's GG co-star Amanda Setton, who played Penelope Shafai on the show, told People the pair's love story "fell into place quite quickly" and that they "really balance each other." So what went wrong? Keep scrolling to find real reason Szohr and Westwick broke up.
Rumor has it one of them cheated
Astrid Stawiarz/Getty Images
Jessica Szohr and Ed Westwick reportedly broke up in 2010 because she cheated on him, per Page Six. The actor is said to have called it quits with his Gossip Girl co-star over the phone after finding out she got cozy with another man while he was in Europe filming a movie. Sources said the actress was spotted "openly affectionate and flirty" with one of Westwick's friends, Marco Minuto, while celebrating her birthday. Though it was unclear if anything more happened, the insider said Szohr and Minuto went back to the same hotel together — and when word got back to Westwick, he immediately ended their relationship.
According to Page Six, the actor did not take the breakup well and was "deeply hurt" by Szohr's betrayal. So much so that he refused to take her back even after she begged him. At the time, the outlet also reported (per Glamour) that the GG cast had sided with Westwick. "Ed has really alienated Jessica from the rest of the cast," a source said. "Jessica still misses Ed and wants him back. However, he is heartbroken and wants nothing to do with her."