Johnny Carson's Least Favorite Guest Might Surprise You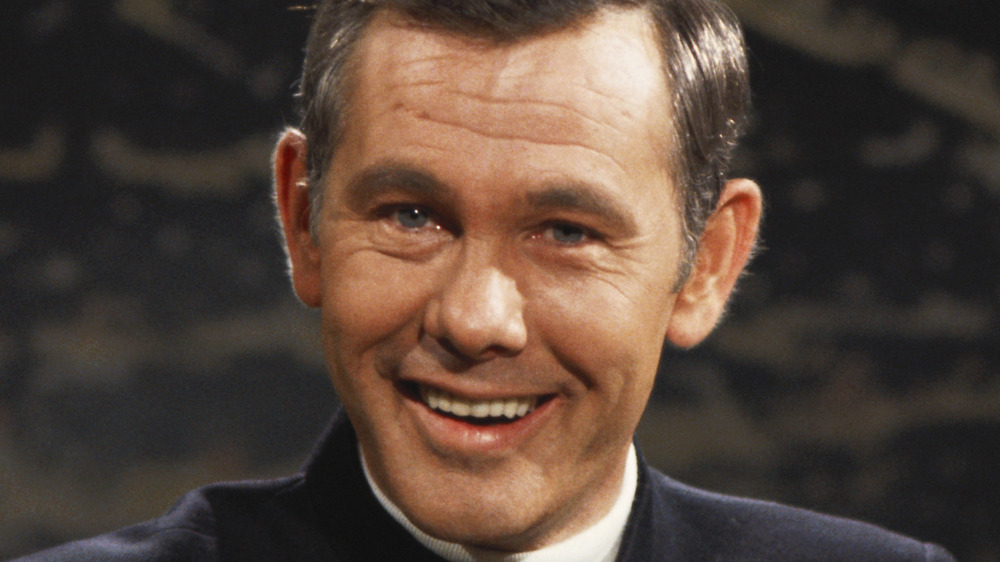 Michael Ochs Archives/Getty Images
We may receive a commission on purchases made from links.
Johnny Carson was one of the most iconic late-night hosts in television history. He served as host of NBC's The Tonight Show from 1962 to 1992 where he helmed over 8,000 episodes, according to IMDb. Carson's stage served as a career launching pad for many fellow comedians, including David Letterman, Jay Leno, Jerry Seinfeld, Ellen DeGeneres, Tim Allen, and more, per The Johnny Carson Center for Emerging Media Arts. So it's a bit of a surprise that the king of late night TV's least favorite guest of all time was not only from the comedy world but also a fellow NBC star.
In the book Hope: Entertainer of the Century, biographer Richard Zoglin revealed that Carson was not fond of frequent guest Bob Hope. It didn't matter that Hope had his own theme music, the late-night band's rendition of "Thanks For the Memory," whenever he came on the show. Carson apparently grew weary of Hope's shtick: prepped gag lines ahead of a his introduction of "a reel of taped highlights from his upcoming NBC special."
Zoglin wrote that Hope's quick pitstops to plug his own TV shows caused Carson to grow tired of his routine. "Carson never warmed to the older comedian, either personally or professionally," Zoglin wrote in Hope's biography. The author added that while the The Tonight Show host "would often mimic and pay homage to the classic comedians he adored — Jack Benny, Groucho Marx, George Burns," he "almost never referenced Hope."
A Tonight Show producer confirmed Johnny Carson's opinion of his frequent guest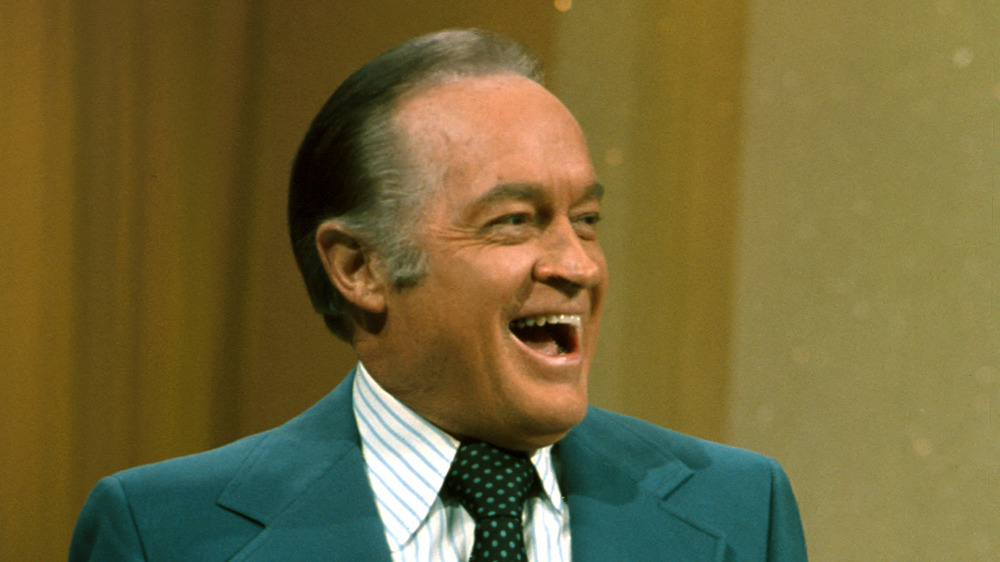 Michael Ochs Archives/Getty Images
With well over 100 appearances on the late-night chatfest, Bob Hope was the most frequent guest on The Tonight Show and even shared a similar comedy style to Johnny Carson. The two comics also shared a studio at NBC. But Tonight Show producer Peter Lassally confirmed that Carson was not a fan of his fellow comedy legend. "Johnny admired Hope's place in show business, but he was not a great admirer of his work," the Tonight Show producer said, per People.
The two comedians butted heads over their status at NBC — Carson may have been dubbed the King of Late Night TV, but Hope had been a network power player since 1950. Lassally revealed that Carson resented the way Hope was allowed to book himself on The Tonight Show whenever he wanted to promote something, sometimes even as a "surprise" last-minute guest.
"We'd get a request, and Johnny would go, 'Again?' And I'd say, 'Do you want to tell him no?' And he'd say, 'No. You can't turn down Bob Hope,'" Lassally recalled.
Johnny Carson could not be spontaneous when he interviewed Bob Hope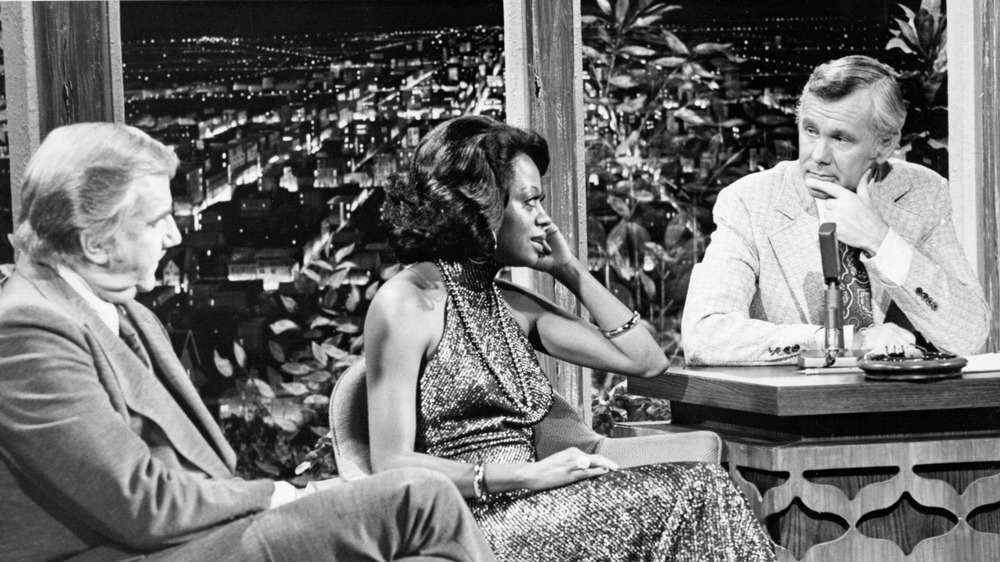 Michael Ochs Archives/Getty Images
While other guests were interesting for Johnny Carson to interview, Bob Hope was known for bringing five-minute highlight reels as his accompaniment to The Tonight Show —  even after being told to trim things down to two minutes. He also strolled on stage with scripted jokes and rarely participated in genuine conversations with Carson. Tonight Show head writer Andrew Nicholls revealed that Hope was not "spontaneous" and relied on his writers for everything, according to People. In fact, if Carson asked questions out of order, it caused problems with Hope's scripted responses.
It didn't help that Hope simply refused to retire, even when it became obvious that his comedy didn't come as quickly. HuffPost described him as "the entertainer of the century" who "could not give up the stage."
"He trooped on well beyond his prime and into his failing years," the outlet added, noting that Hope's advanced age affected his performances on The Tonight Show. According to Richard Zoglin's book, after a particularly bad experience with an elderly Hope's scripted interview answers, Carson once told his writers, "If I ever end up like that, guys, I want you to shoot me."
One year after he retired from The Tonight Show, Carson did appear on Hope's 90th birthday special to deliver a monologue. Hope went on to log three guest appearances on Jay Leno's version of The Tonight Show before hanging up his late-night show hat for good in 1993 at age 90.