The Queen's Granddaughter Zara Just Gave Birth To A Son In Her Bathroom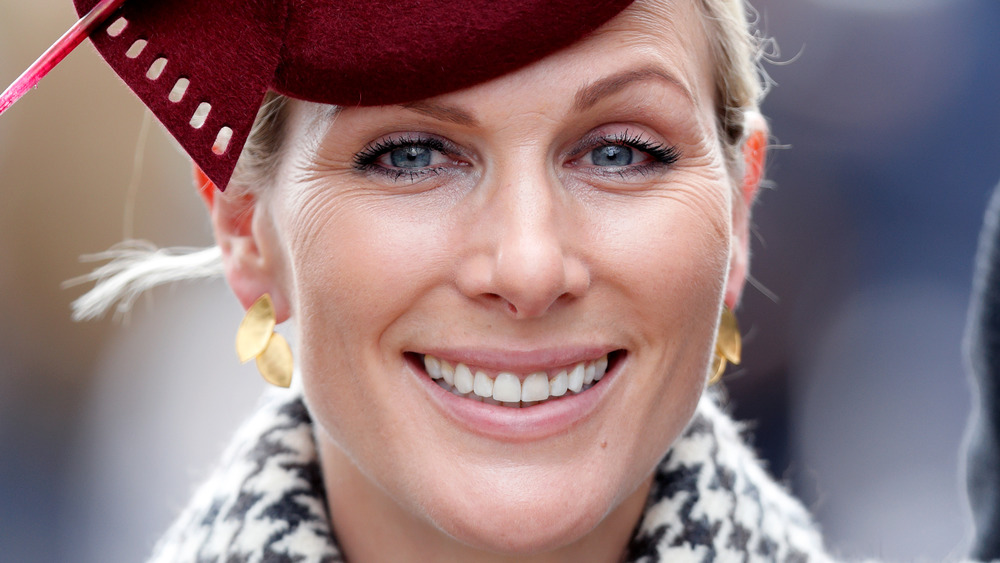 Max Mumby/indigo/Getty Images
Queen Elizabeth II's granddaughter Zara Tindall (née Phillips) has a pretty dramatic birth story when it comes to welcoming her third child into the world. The royal — who is the daughter of the queen's daughter, Princess Anne — was confirmed to be pregnant in December 2020 after her husband, rugby player Mike Tindall, revealed the exciting news on his podcast, The Good, The Bad & The Rugby.
Mike shared that the third Tindall was "on its way" and joked, "We're not sure what to do." He also teased that he was hoping for a boy, as he and Zara are already parents to two girls. "I would like a boy, but I will love it whatever, whether it's a boy or a girl but please be a boy!" he quipped. Their eldest daughter, Mia, is 7, and their second daughter, Lena, is 2.
Their third baby arrived in March 2021, with the palace confirming the news in a statement from the queen and Prince Philip. Keep reading for all the details.
The queen and Prince Philip are 'delighted' by this new addition to the royal family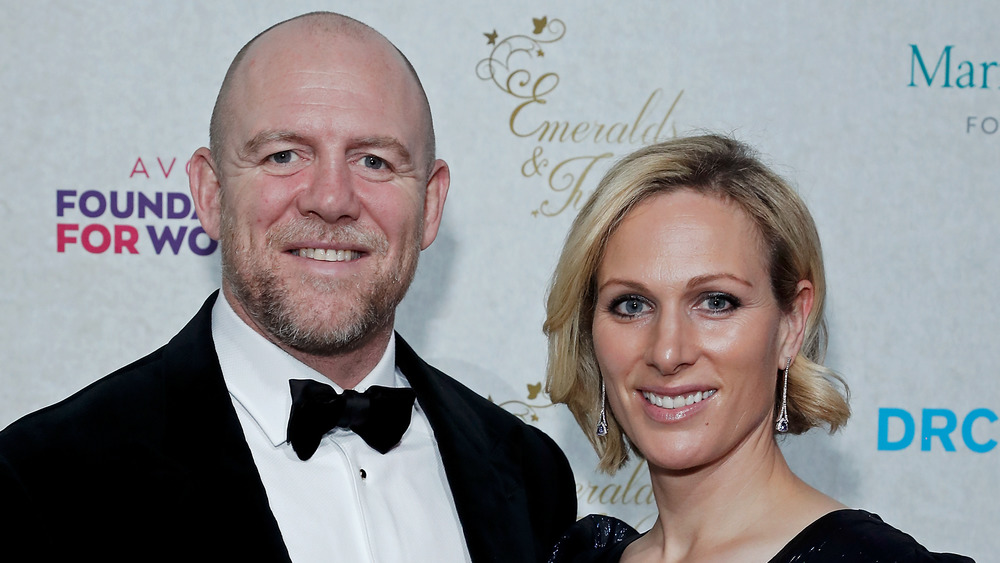 David M. Benett/Getty Images
People confirmed that Zara Tindall (née Phillips) and Mike Tindall's third child is a boy named Lucas Philip Tindall, and it's thought his middle name is a tribute to Zara's grandfather Prince Philip and Mike's dad. The baby weighed 8lb 4oz and was born on March 21, 2021. Buckingham Palace issued a statement, which read, "The Queen and The Duke of Edinburgh are delighted with the news and look forward to meeting their 10th Great Grandchild when circumstances allow."
Mike shared more details about the birth on the March 24, 2021 episode of The Good, The Bad & The Rugby podcast, confirming his son was born under dramatic circumstances in their bathroom. He shared how Zara went into labor at home and they knew they wouldn't have time to get to the hospital, recalling, "So, it was run into the gym, get a mat, get into the bathroom, get a mat on the floor, towels down, 'brace-brace-brace.'" He added, "Fortunately, the midwife, who was going to meet us at the hospital wasn't that far away, so she drove up, got there just as we'd assumed the [position]. And then the second midwife arrived just after the head had arrived."
Mike sweetly added of his wife, "As every man will say she was a warrior as always. She was back up. We went for a walk [the next day] with him. All good." Congratulations!