Celebs With The Wildest Supernatural Beliefs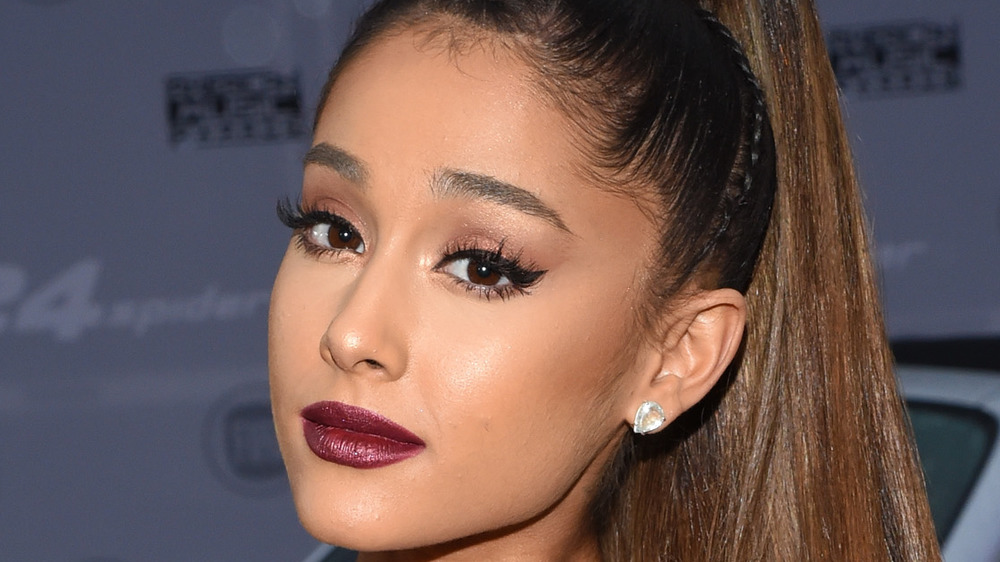 Michael Kovac/ama2016/Getty Images
There are a few things almost everyone agrees on: fire is hot, puppies are cute, and we can pretty much rely on most celebrity stories to go a bit off the rails — especially when it comes to experiences with the supernatural. Sure, black magic, revenge-riddled demons, and haunted houses are just some of the elaborate embellishments of the Halloween season ... because fall is kind of boring, and the world needed a holiday to spice things up (ergo: Dracula). But for some stars, these hokey themes may actually play a part in their everyday lives.
More celebs than you might think have shared some creepy ghost stories — Sam Smith, for example, once revealed that they think their house, which was once part of an older school, is haunted — and the likes of Lady Gaga once splurged on some ghost-hunting equipment to get rid of any negative energy prior to her London Monster's Ball concert back in 2010. "Yes," the Mother Monster later replied to Harper's Bazaar when asked if she believes in ghosts. "I have many old souls around me all the time."
But even these alleged paranormal experiences are downright tame compared to the list we've compiled. From alien abductions and witchcraft to Bigfoot and pervy ghosts, these celebrities lived to tell their tales of being spooked by the supernatural. Buckle up, friends — things are about to get weird.
Did Lana Del Rey cast a spell on Donald Trump?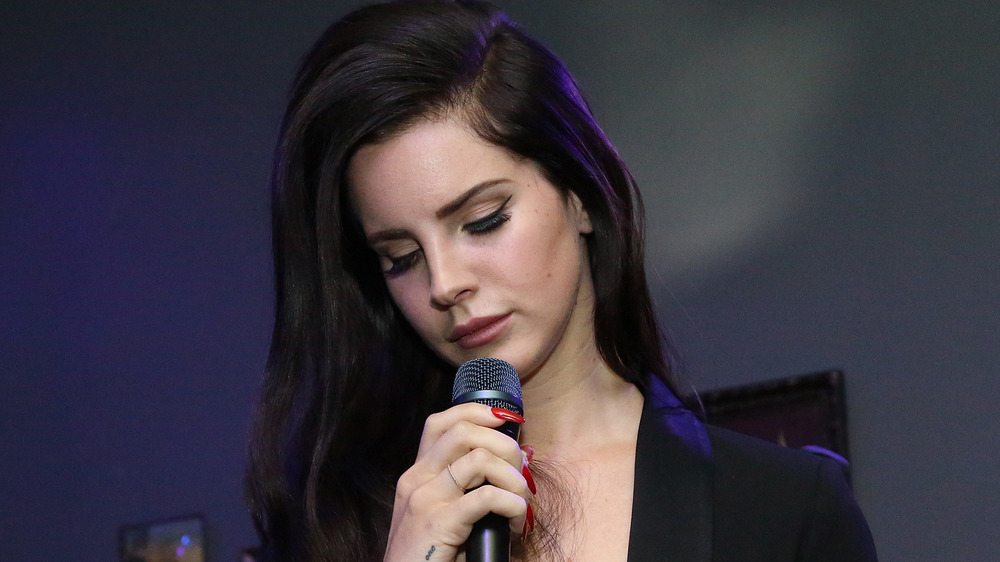 Astrid Stawiarz/Getty Images
If fairytales, winged eyeliner, and pouting managed to have a love child, it would be Lana Del Rey. So, it's really no surprise that homegirl is into hexing spells — namely on former President Donald Trump. We'll explain.
In February 2017, Del Rey shared a cryptic tweet with her fellow occult enthusiasts: "At the stroke of midnight Feb 24, March 26, April 24, May 23...Ingredients can b found online." The post was later deleted, but Pitchfork reported that her rep "confirmed the ... tweet was in reference to the occult ritual dates" of what the AV Club called the "waning crescent moon," which is the signal to purge negative energy from your life. As a member of the Facebook group behind this "self-defense spell" explained to Page Six, "The ultimate goal is to drive him out of office," and to "bind" Trump from hurting others.
Del Rey later admitted to NME that she went forth with casting the spell, saying, "Why not? Look, I do a lot of s**t." She added, "I'm in line with Yoko and John and the belief that there's a power to the vibration of a thought. Your thoughts are very powerful things and they become words, and words become actions, and actions lead to physical changes." 
Perhaps Del Rey's been working on her pronunciation of "abracadabra" since then. While Trump did lose the 2020 election to Joe Biden, we can more likely chalk that up to the power of voting, rather than witchcraft.
Fran Drescher's supernatural beliefs stem from an alien abduction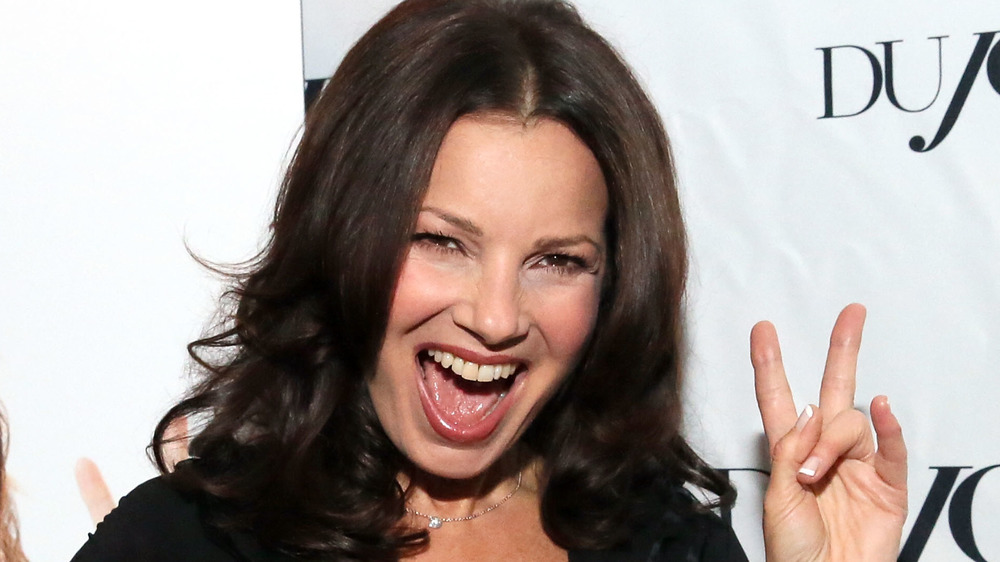 Astrid Stawiarz/Getty Images
If you ever thought funny-girl Fran Drescher may have been part of an extraterrestrial experiment gone fabulous, you may not have been too far off base. The Nanny star told HuffPost in 2012 that she believed she was abducted by aliens, who implanted a chip in her hand. Why? In order to meet her soulmate, of course! It was a simpler time before we had Tinder, and the actor went on to claim that her now ex-husband, Peter Marc Jacobson, shared the same alien abduction experience.
"You know, it's funny because Peter and I both saw [aliens] before we knew each other, doing the same thing, driving on the road with our dads," Drescher said. "We were both in junior high. A few years later, we met, and we realized that we had the same experience. I think that somehow we were programmed to meet. We both have this scar. It's the exact same scar on the exact same spot." Although Jacobson insisted that Drescher's scar more likely came from something more terrestrial, Drescher replied, "That's what the aliens programmed us to think."
Of course, Drescher and Jacobson would divorce in 1999 after he came out to her as gay. And while the loving exes and collaborators have remained "the best of friends," as Drescher told In Touch, we do hope the aliens have since upgraded their matchmaking technology.
The devil whispered sweet nothings into Marilyn Manson's ear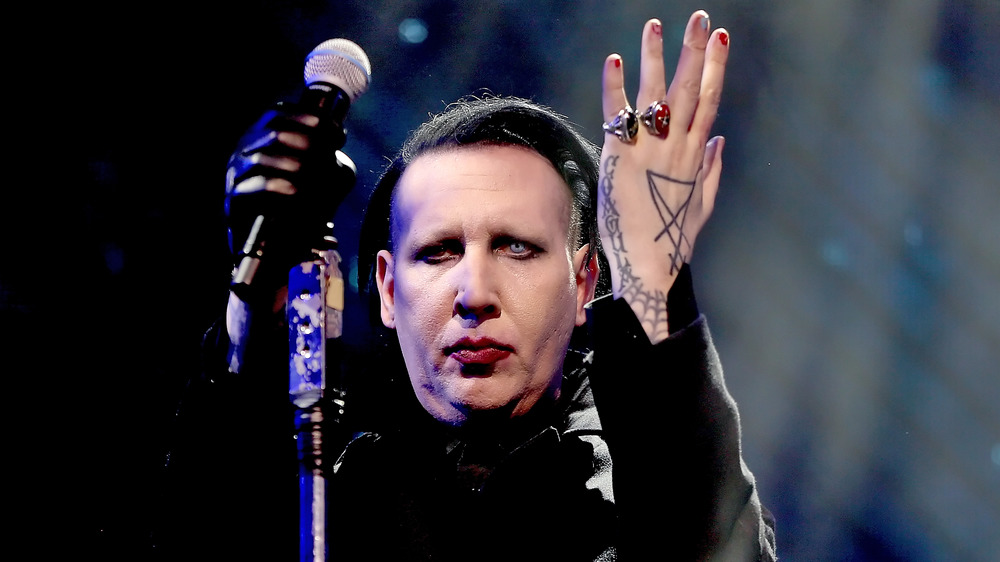 Rich Fury/Getty Images
It should probably come as no surprise that Marilyn Manson, who was once "given an honorary priesthood" in the Church of Satan, has had numerous playdates with the ill-mannered hellion himself, Lucifer. At least, that's what the controversial musician believes.
In a 2014 episode of Celebrity Ghost Stories, the death-metal screamer detailed one of his earlier accounts with the devil. Manson explained that when he was just a Christian school youth, he was forced into a dark, supposedly haunted basement, and peer-pressured to read incantations. "I'm standing with the lighter, shaking," he recalled. "... I'm trying to read through the pages that just sounds like the worst thing you could possibly do at that point." An uncomfortable Manson still appeared haunted by the childhood incident — a point that perhaps lent to his later interests in Satanism? "This is the point where I was quite convinced that tonight, the end of my world was going to happen," Manson continued. "... I could hear it talking, and it was very scary ... It was something along the lines of, 'Do you believe in Satan?'" 
It would seem that Manson & Co. got off easy that night as they remained unharmed. However, as the "Sweet Dreams" artist went on to say, "I believe in the fact that there is energy — and if you mess with it, something can happen."
Megan Fox has friends in fairytale places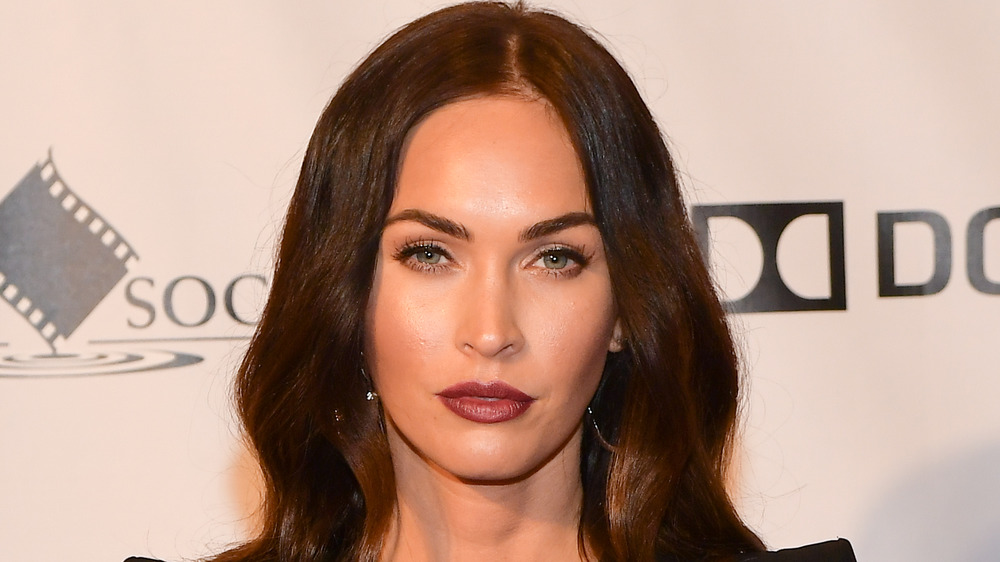 Matt Winkelmeyer/Getty Images
Megan Fox is the gift that keeps on giving. First of all, her beauty is a mere footnote. Once dubbed the "sexiest woman in the world," per Reuters, Fox could win prom queen in fluorescent lighting, on the first day of her period, while cloaked in hand-me-downs. Secondly, from Transformers to Jennifer's Body to New Girl, this talented star has provided the world with countless memorable roles on the big and small screens. And lastly, she's proven to be exceptionally well-rounded given her interests in some kooky whosits and whatsits galore.
In 2013, Fox told Esquire, "I believe in all these Irish myths, like leprechauns." She then went down the rabbit hole, citing whimsical creatures like the Loch Ness monster, the Bell Witch, Bigfoot, and aliens as her personal "celebrities." Actors really do say the darndest things! Fox even alluded to being something otherworldly herself. "I have seen magical, crazy things happen," she continued. "In the church I go to, during Praise and Worship I could feel that I was maybe getting ready to speak in tongues, and I'd have to shut it off because I don't know what that church would do if I started screaming out in tongues in the back." 
The following year, Fox told People, "Bigfoot is real and I have the confidence in myself that if I were to ever be taken out on an expedition ... I would be the one to find Bigfoot." If anyone can do it, Megan Fox can.
Lucy Liu got it on with a friendly ghost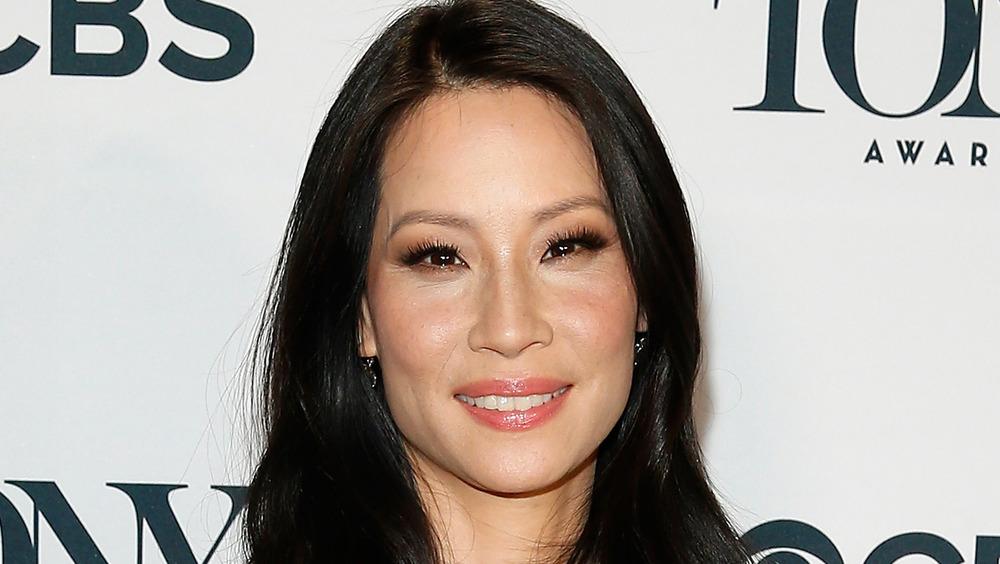 Jemal Countess/Getty Images
Lucy Liu has had a colorful love life full of strapping suitors, including George Clooney and Will McCormack, and has even skirted around the topic of venturing into the lady pond. In 2003, the Elementary star told Jane magazine (via The Things), "How many times do I have to kiss a woman before I'm gay? Everybody wants to label people. Sometimes you just fall in love with somebody, and you're really not thinking about what gender or whatever they happen to be."
But it doesn't end there — Liu has apparently even enjoyed a supernatural sweetheart. Back in 1999, she explained to Us Weekly (via Bustle) that her ghostly companion was of the handsy breed. "Some sort of spirit came down from God knows where and made love to me," said the Charlie's Angels star. It's a bit confusing, because it would seem a ghost would have all the swagger of a cast-iron skillet, but Liu went on to say, "It was sheer bliss. I felt everything. I climaxed. And then he floated away." 
We're dying to know — did the spirit call the next day or did they *ghost* Liu? (We had to!) "It was almost like what might have happened to Mary. That's how it felt," Liu added. "Something came down and touched me, and now it watches over me." We assume she later changed her Facebook status to "long distance relationship."
Ariana Grande believes she met a trio of demons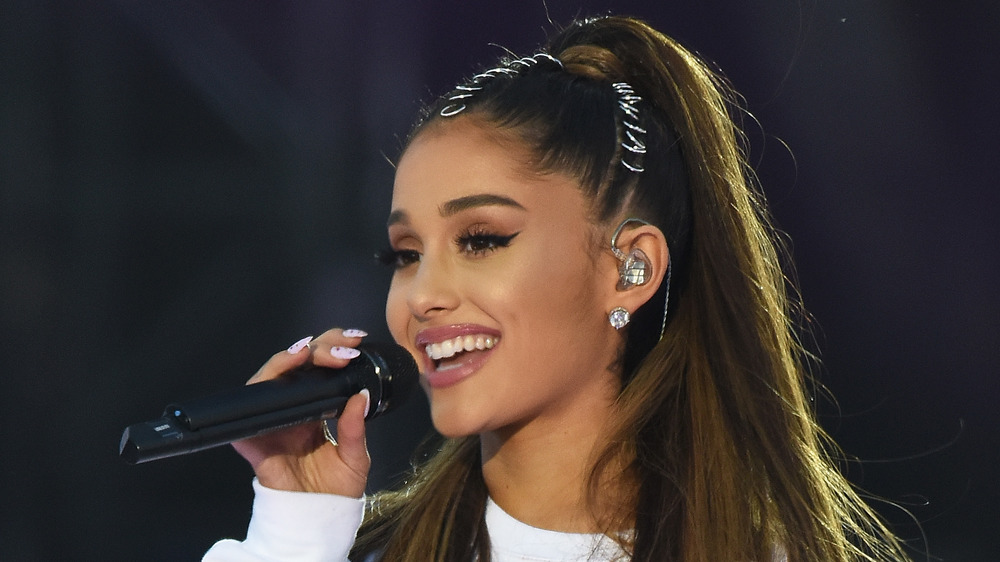 Getty Images/Getty Images
Pocket-sized pop princess Ariana Grande is nothing short of a musical icon. But did you know that when offstage, the "Thank U, Next" hitmaker has dabbled in amateur ghost-hunting? She's even claimed to have met and been spared by the dark side. Back in 2013, Grande told Complex all about her night with three demon no-gooders at Stull Cemetery in Kansas City, which she noted "is known as one of the seven gates to hell on Earth."
"I felt this sick, overwhelming feeling of negativity over the whole car and we smelled sulfur, which is the sign of a demon, and there was a fly in the car randomly, which is another sign of a demon," the singer insisted. "I was like, 'This is scary, let's leave.'" But before Grande, her signature ponytail, and carpool crew got the heck out of dodge, she wanted to cover her bases with their hellion company: "I rolled down the window before we left and said, 'We apologize. We didn't mean to disrupt your peace.'" (Ghost etiquette. You understand.)
Revealing that she then took a snapshot, Grande said, "There are three super distinct faces in the picture. They're faces of textbook demons." Textbook, straight from the Goosebumps novels. Where's the photo, you ask? Grande admitted, "I deleted it. The next day I tried to send the picture to my manager and it said, 'This file can't be sent, it's 666 megabytes.'"
Rob Lowe got up close and personal with Bigfoot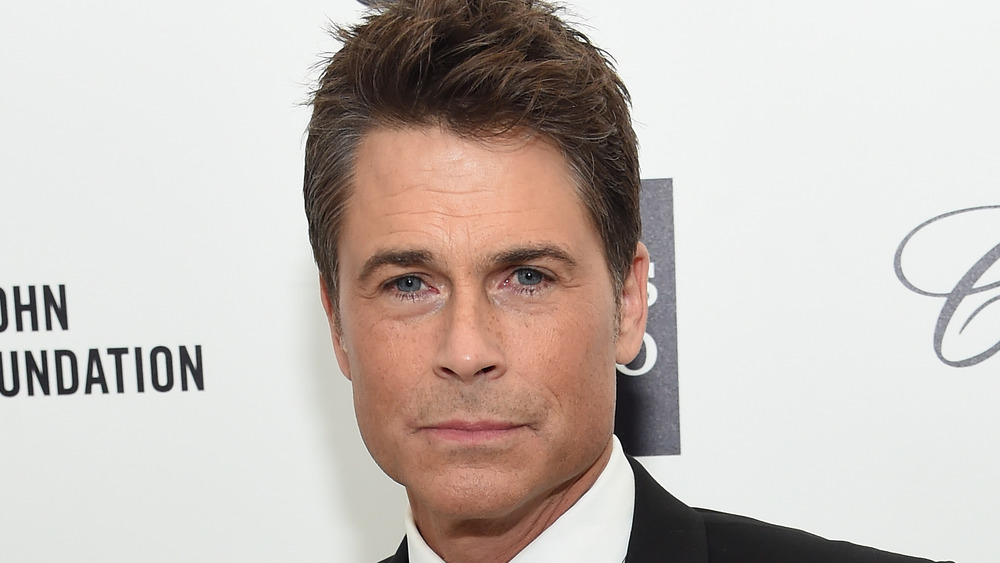 Jamie Mccarthy/Getty Images
Parks and Recreation actor and all-around pretty boy Rob Lowe is not one to grapple for America's attention with the likes of some offbeat fable involving, say, a run-in with Bigfoot. Wait, never mind ... it was Bigfoot — or rather, a "wood ape," which the actor described as "the local vernacular for a Sasquash or a Bigfoot." We'll allow Lowe to explain.
It all started when the star embarked upon the A&E reality series, The Lowe Files, where he ventures off into a tailspin of Scooby Doo-esque, mystery-busting antics with his two 20-something sons, Matthew and John Owen. "We had an incredible encounter with what locals call the wood ape, which is in the Ozark Mountains," Lowe told Entertainment Weekly in 2017. "I'm fully aware that I sound like a crazy, Hollywood kook right now." (So long as he's self-aware.) He added of the experience, "I was lying on the ground thinking I was going to be killed."
"I still come away after doing eight episodes of this, I still don't really know," Lowe ultimately said of the wood ape legend. "I'd rather live in a world where Bigfoot exists than where he doesn't." Luckily for Lowe, he can pretty much make whatever sort of supernatural claim he wishes, and basically no one will bat an eye, as he's been pigeonholed as a Hollywood heartthrob. And for better or worse, not much else matters in Tinseltown. Them's the rules.
Kesha believes ghosts are haunting her nether regions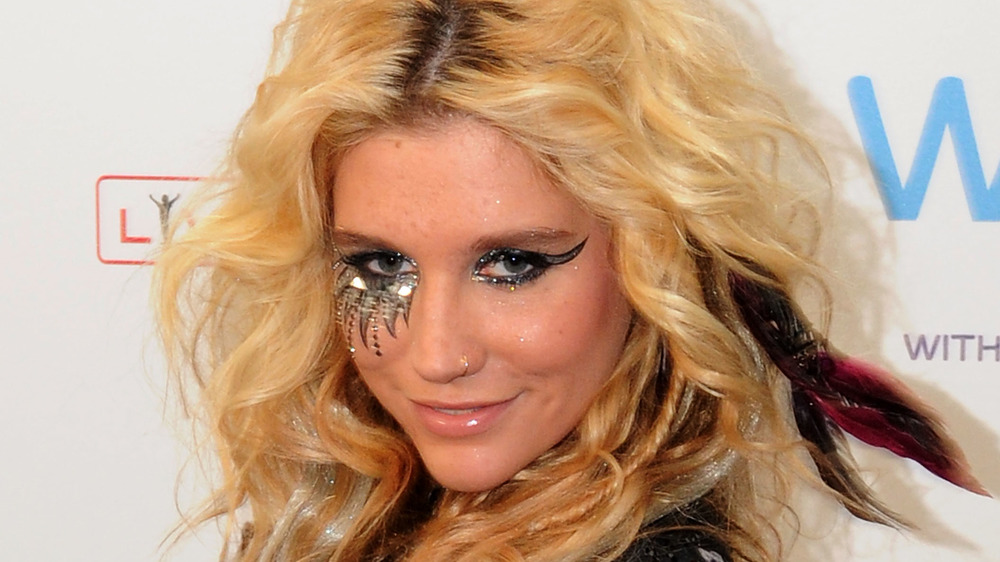 Jim Dyson/Getty Images
Pop singer Kesha is known for causing a stir with questionable confessions like bathing in olive oil and glitter, or that time she broke into Prince's house to leave her mixtape behind. In between releasing hit songs like "TiK ToK," Die Young," and "Praying," she tends to frolic around in a face full of makeup for a signature look that says, "A rave threw up on my face." She also discusses the merits of the ghost who haunts her vagina to whoever will listen.
During a 2013 appearance on Jimmy Kimmel Live!, Kesha revealed, "I know it sounds ridiculous, but in all honesty, I believe in all this crazy s**t. So, I was told I had dead people in me." The singer discovered this non-Tylenol curing symptom via her hypnotherapist, and subsequently purchased a "ghost meter" to exorcise her body. "It seemed to be accurate, because I've been going through a dry spell," she quipped, after revealing it beeped while scanning over her nether regions. "So I was like beeping around, and it all makes sense now."
Now, whether or not Kesha's private parts are a hot spot for sabbatical spirits is really none of our business. But this apparently wasn't the star's first run-in with promiscuous entities. She previously told Conan O'Brien that she once got intimate with a ghost, saying, "I don't know his name, but he was in my house ... He just started caressing me." A totally guestimated nine months later, Kesha's song, "Supernatural," was born.
Emma Stone is cashing in on her family's supernatural history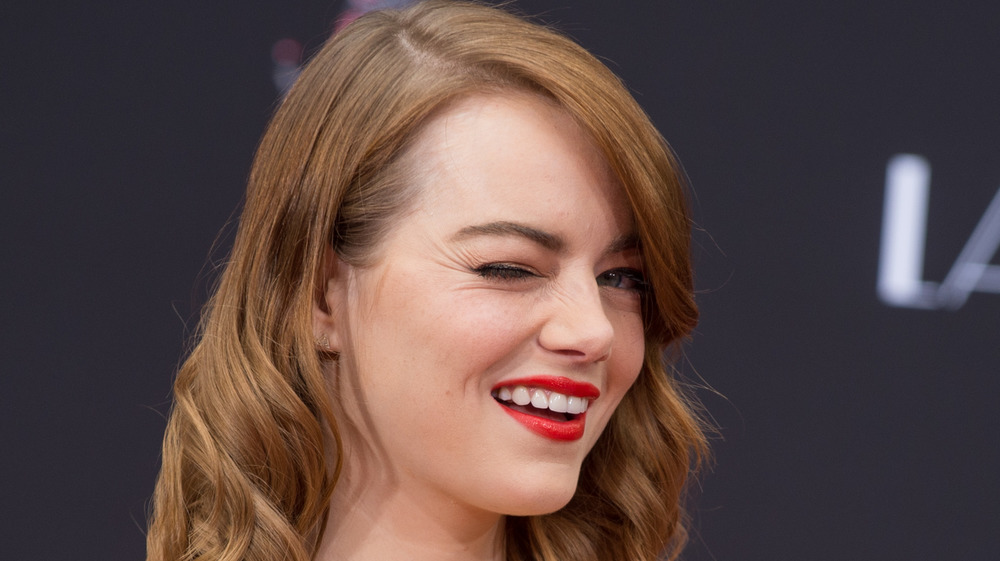 Emma Mcintyre/Getty Images
In addition to the mounds of money Emma Stone is raking in as one of Hollywood's most bankable darlings, she also has a stream of revenue flowing in from a very divine Daddy Warbucks. The Magic in the Moonlight star was on The Late Show with David Letterman to promote the 2014 Woody Allen film, in which she plays a fake medium, when she opened up about her real-life experiences with objects "materializing" from nowhere. 
"There's a long family history with quarters. My grandfather leaves quarters," Stone said. "And it's just amazing. It's him! It's absolutely him." While Letterman went on to ask Stone for the tangible details as to how she landed on the theory that the spirit of a man she admittedly "never met" is funding her for funsies, she simply said, "It's such a long story that you'd have to go to commercial five times and roll to a clip and then come back, and I'd still be telling the story." However, Stone went on to insist, "But it's him. You guys, it's him!" We'll take your word for it, Emma!
Dan Aykroyd's experience with supernatural spooning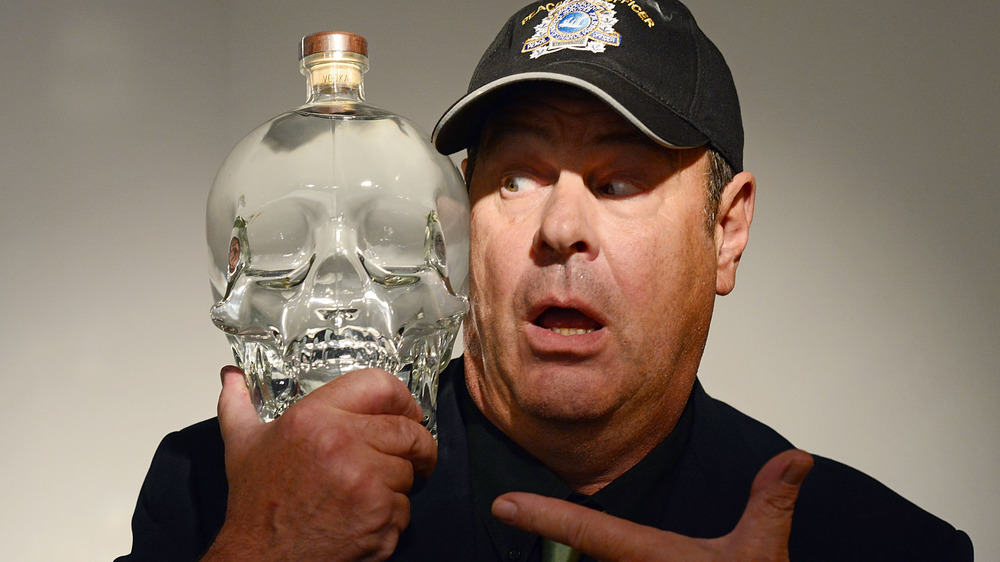 Dave J Hogan/Getty Images
During a 2013 interview with Esquire, comedy legend Dan Aykroyd opened up about his experiences with the supernatural. "I had several experiences. Somebody crawled in bed with me once," the Ghostbusters writer and actor began. "I was alone in the house and decided to take a nap. I closed the door to the bedroom but didn't lock it." 
Not to quibble, but in terms of the fundamental of paranormal activity, closing or locking doors is basically irrelevant, as spirits are devoid of physical forms. Listen, we slept through Ghosts 101, too, but hasn't he ever seen the cinematic classic Casper or an episode of Ghost Adventures? We kid. Aykroyd continued, "And I thought, I'm just going to roll over and snuggle up next to it. Maybe that guy was gay, and he wanted to have some fun. I'd be surprised if I was his type, but when you're dead, you'll take what you can get."
Revealing that he "woke up in this kind of trance," Aykroyd added, "I saw the door open, and I rolled over and looked at the bed, and I saw the depression in the mattress like somebody was getting in there." Spooky stuff!
Kendrick Lamar is tight with the ghost of Tupac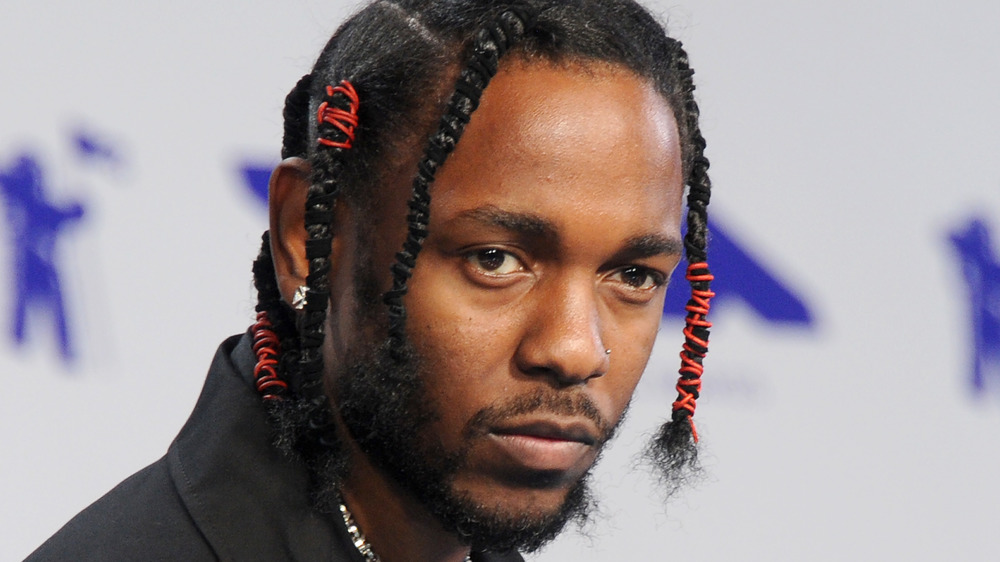 Gregg Deguire/Getty Images
Hip hop artist Kendrick Lamar generally stays in his lane as an acclaimed lyricist. Certainly, this is the first time he's been grouped on a list with the likes of Kesha or The Nanny. But in 2011, the rapper told Home Grown Radio that when he was 21 years old, he saw the "silhouette" of Tupac Shakur's ghost in a dream, who delivered the message: "Keep doing what you're doing. Don't let my music die." Lamar confessed, "[That] s**t scared the s**t out of me." 
Now, we weren't there, but perhaps it was the ghost of Tupac's bossy demands that inspired Lamar's song, "B**ch Don't Kill My Vibe." Just a thought. The artist went on to say, "I'm really big on s**t like that. Somebody comes [into] your dream and it relays a message, you gotta listen to it, because I got past family relatives that's been passed and been coming into my dreams forever, and talking to me." Lamar also deemed the Tupac incident as wildly kismet, given that his birthday is a day apart from the "Changes" rapper's.
As a still spooked Lamar told GQ two years later, "Hearing somebody that you looked up to for years saying, 'Don't let the music die.' Hearing it clear as day. It can make you go nuts."