The Strange Reason Sam Smith Thinks Their House Is Haunted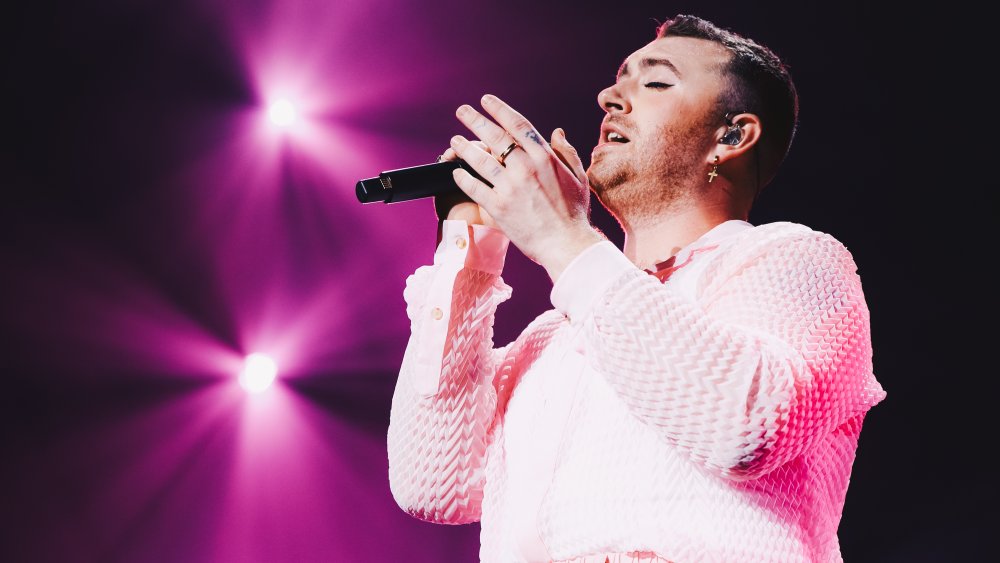 Rich Fury/Getty Images
Haunted houses are fun to visit during Halloween or on vacation. But living in one is decidedly less appealing. That's the situation four-time Grammy award-winner Sam Smith is in, though. Smith apparently believes their house is haunted, claiming there's a ghost in the background of a video they took at home.
The eerie video, taken during quarantine, is all in good fun. But it's not the first time Smith has talked about their house being haunted. During a 2017 appearance on The Ellen DeGeneres Show, Smith talked about how their house "used to be a school," which lends it a spooky vibe. "I just hear crazy, crazy stuff," Smith said. "And my sister, at night, she feels like someone's staring at her when she sleeps."
Naturally, host Ellen DeGeneres immediately asked Smith why they haven't moved to another home. But, as they have since shared in later interviews, they don't see the ghost as having negative energy. "I have a good relationship with the ghosts," Smith explained. "Sometimes, at night, I, like, get up, and I'm just like, 'Leave me alone.' And they do!" Simple, but effective. Here's what else Smith has said about their potentially haunted house over the years.
Sam Smith's house is part of a former school that might be haunted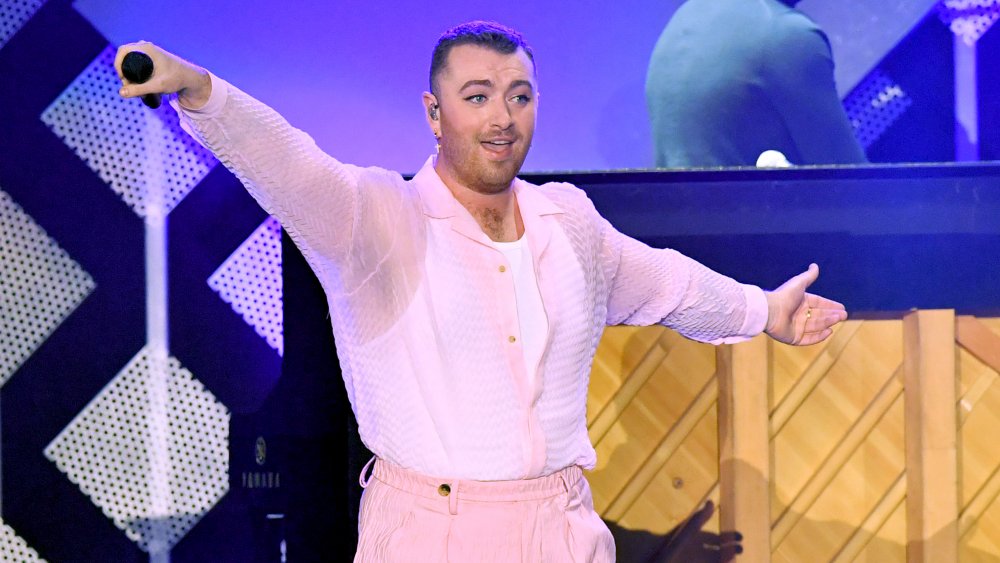 Amy Sussman/Getty Images
During an appearance on Hot Ones, singer-songwriter Sam Smith chased down their spicy wings with a spooky story about their home. "So, my house is actually, like, it's part of an old school. And my section of the house — because it's split into different houses — was probably, like, where the nuns would sleep. So there's probably, like, a freaky nun in my house."
And while most people wouldn't want to share living space with the ghost of a "freaky nun," Smith seems pretty at peace with it. "I feel like it's a nice presence because whenever I hear her or feel her around, I don't feel too scared."
The "Stay With Me" singer explained that their mother told them that she saw the ghost of their late grandfather standing over them when they were a baby, which helped them see ghosts as a non-threatening presence. "I think it's a beautiful thing if some spirits stick around," Smith added. "Probably, deep down, I don't believe in ghosts, but it kind of makes life fun."
Did Sam Smith's singing video have a ghost in the background?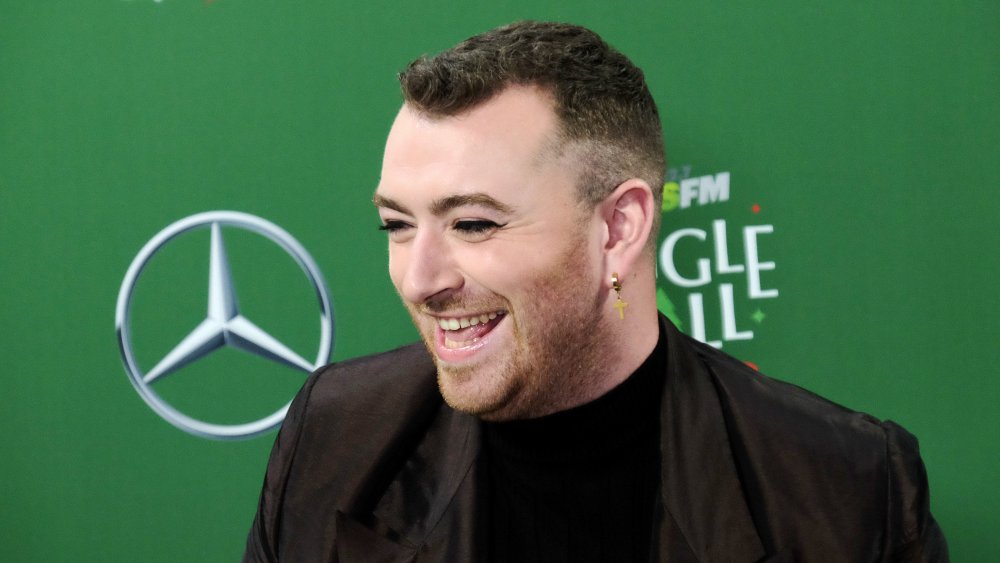 Tommaso Boddi/Getty Images
Back in March 2020, Sam Smith posted a video of themselves singing "Ordinary People" by John Legend. Smith's vocal range is on full display in the video, which was posted to Twitter. But the singer's musical ability isn't the only thing about the video that had fans talking. Instead, viewers took note of the creepy flickering light in the background of the clip.
"Just realised my light was flickering the whole way through that singing video. I swear that's a ghost, I always hear a ghost on those stairs," Smith tweeted the day after sharing the video, along with a laughing emoji. "Even the ghosts love listening to you," one fan responded to the singer's tweet.
While this recent video probably isn't evidence of the paranormal, Smith's other comments about the house being a former school are pretty creepy if you think about it. But it sounds like they are taking it in stride — and welcoming any potential ghosts with open arms.