Sam Smith Opens Up About Sexuality, Gender Identity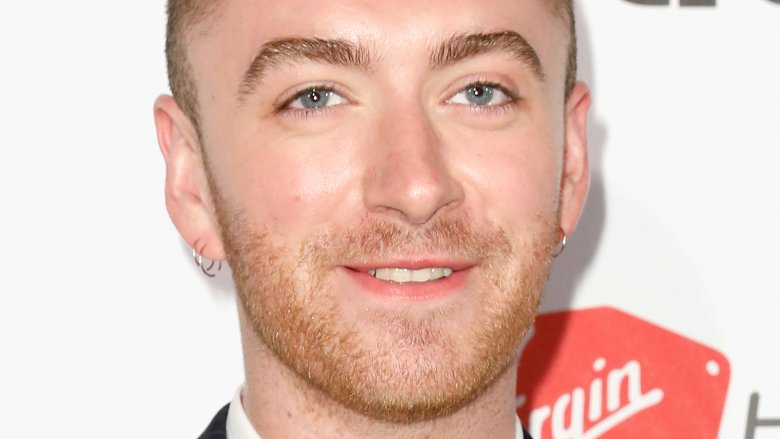 Getty Images
The "Stay With Me" singer is living openly and honestly.
Sam Smith opened up about his sexuality and fluid gender identity during a candid interview with the The Sunday Times on Sunday, Oct. 22, 2017. "I don't know what the title would be, but I feel just as much woman as I am man," he revealed (via Entertainment Tonight).
"There was one moment in my life where I didn't own a piece of male clothing, really. I would wear full make-up every day in school, eyelashes, leggings with Dr. Martens and huge fur coats, for 2.5 years," the 25-year-old continued, while discussing his fondness for drag. "I love a heel. I've got loads of heels at home...I just buy everything — heels, dresses. We have a great time."
While Smith may not be putting a label on his gender identity, nor specifying preferred pronouns, he admitted he doesn't consider himself to be cisgender — meaning he doesn't identify with the sex he was assigned at birth. "No. I mean, I've got these tattoos on my fingers," the "Too Good At Goodbyes" singer-songwriter explained, showing the interviewer two Venus symbols inked on his fingers.
As Nicki Swift previously reported, Smith came out as gay in 2014 following the release of his Grammy-winning debut album, In The Lonely Hour. As he told The FADER at the time, the record was "about a guy that I fell in love with last year, and he didn't love me back." 
The singer, who was recently linked with 13 Reasons Why actor Brandon Flynn, reflected on his coming out experience during his interview with The Sunday Times. "Looking back on it, it was the fear of saying the wrong thing and offending," the "I'm Not The Only One" hitmaker said. "And I was 19 when I started writing the first album. I'd just moved to London from a village — I was literally the only gay in the village. I didn't know what I wanted to say."
Smith's reveal comes only weeks before the highly anticipated release of his sophomore effort, The Thrill Of It All, on Friday, Nov. 3.