Meat Loaf's New Reality Show Is Raising Eyebrows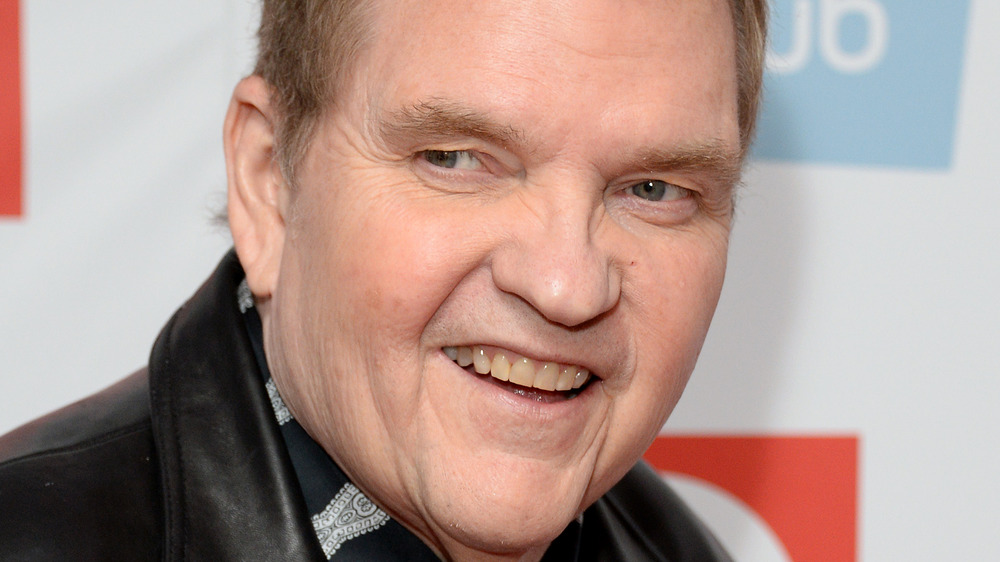 Anthony Harvey/Getty Images
It's paradise by the ... game show lights! Rocker Meat Loaf is starting his own relationship-based reality competition show. And its working title is (what else but), "I'd Do Anything For Love ... But I Won't Do That." 
According to Deadline, the superstar singer (real name Michael Lee Aday) has cooked up the concept with the same production company behind Netflix's Nailed It. It will involve Meat Loaf — the singer behind the iconic 43 million unit-selling 1977 album Bat Out of Hell, and its 1993 sequel album — on-camera. Per Deadline, he'll serve as executive producer and will be "pulling the strings" backstage as the couples compete. Only in 2021, we know.
Each episode will consist of "comedic physical games designed to reveal how well [couples] can work together," per Deadline, as "classic hits" play in the background, "performed live in the studio" by their original artists. After multiple rounds "of absurd and sometimes frightening physical contests, inspired and accompanied by ballads." The outlet added that the winning couple "will advance to the 'Endgame'" for an "ultimate challenge." 
No word yet if those challenges will entail swinging a baseball "Bat Out of Hell," getting an unwired motorbike "All Revved Up With No Place To Go," or withstanding, "Hot Summer Night"-level heat. "Heaven Can Wait," but can fans? We'll let our Meat Loaf-related puns simmer. Here's how people online are reacting to the hilarious news.
The internet is going HAM over Meat Loaf's potential reality show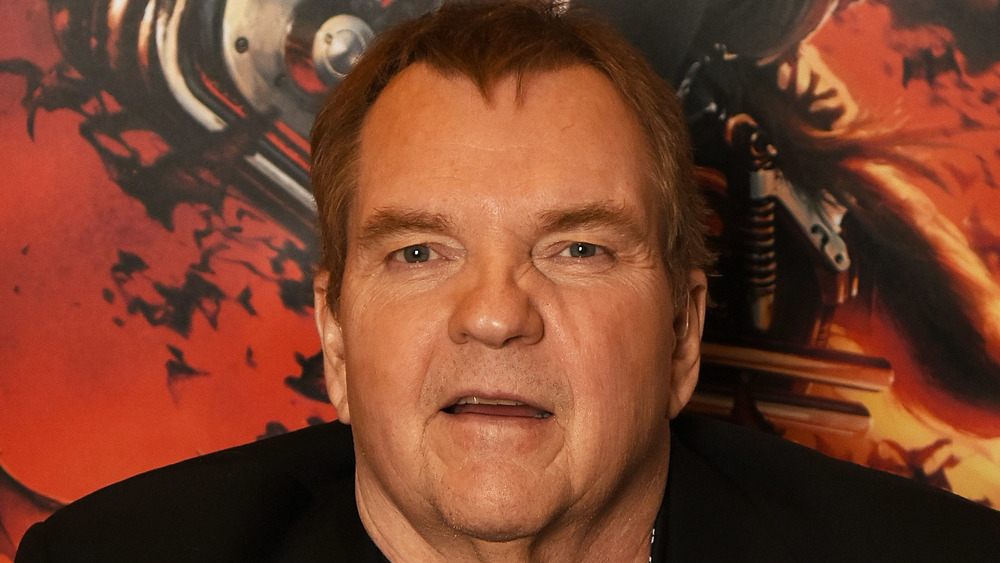 Dave J Hogan/Getty Images
So, how are people reacting to the news of Meat Loaf's ... game show? Some internet users can't get enough of the hilarious news from the star (who also starred in films like Fight Club) and are hungry to know more. "Frankly, all of this sounds amazing," one Twitter user wrote. "Meat Loaf dating show yessss," wrote a second. ".... so i guess he WOULD do that," joked another. "
Yet, others think the concept is a little... undercooked. Especially considering Meat Loaf's recent controversial takes on topics like climate change and sparring with Greta Thurnburg (via NBC News). Eek. "I'll watch anything during a pandemic, but I won't watch that" one wrote. "I don't know which is worse. The show idea, or this publicity photo. Oh Meatloaf, how you have fallen," wrote another. Yup, some people would rather leave the whole idea in the oven.
As for Potts and Nash, the production duo behind the show, and Meat Loaf himself, things are moving at full speed, aside from "roasts" online. "For the most part, we want to create shows that are funny, clever and buzzworthy, but two out of three ain't bad," Potts and Nash in a statement, per Deadline. Meat Loaf added, "You took the words right out of my mouth." 
Fans are definitely talking, "Loaf" the idea or not...