Who Is The Actress That Plays Linda In The Wedding Singer?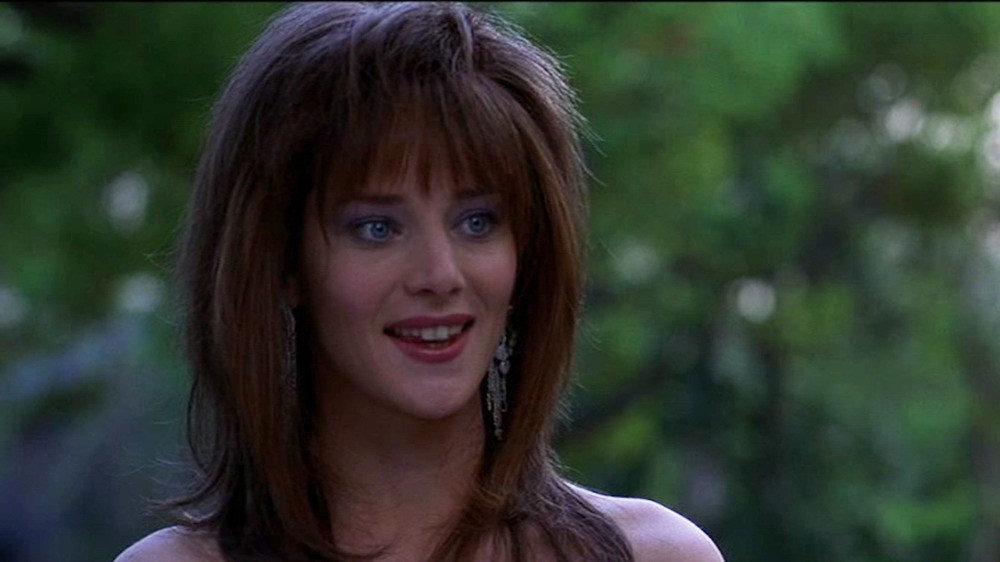 Warner Bros.
It's been over two decades since The Wedding Singer came out, but watching Adam Sandler as Robbie Hart sing jams like "Love Stinks" never gets old. Plenty of memorable characters make an appearance in the film, including Drew Barrymore as Julia. But we can't forget about Linda, who famously abandoned Robbie at the altar, via People.
After The Wedding Singer premiered in 1998, the actor who played Linda, Angela Featherstone, took on plenty of other roles. She starred in TV shows like Girls, Seinfeld, New York Undercover, and Providence, even nabbing a guest spot on Friends. Featherstone also made her mark on the big screen in movies like 200 Cigarettes and The Guardian, according to TV Guide. It's safe to say that Featherstone was not passing on any roles, and building her resume is an understatement!
Keep scrolling to see what Angela Featherstone is up to today — and what she really thinks of herself as the big-haired, rock and roll-loving Linda.
Angela Featherstone loves to go back in time as Linda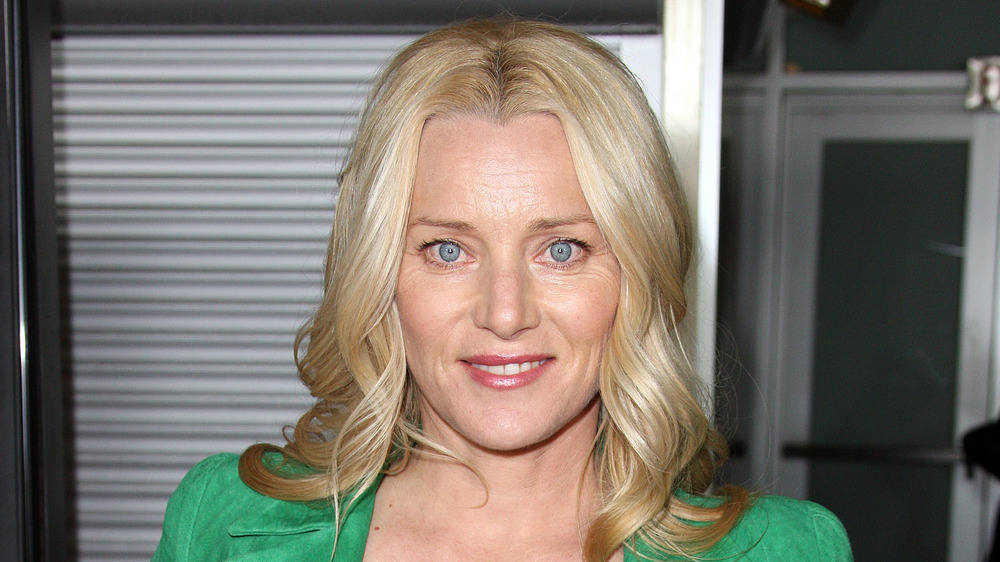 Frederick M. Brown/Getty Images
Angela Featherstone enjoyed a lot of success as an actress, and can also add screenwriter and author to her list of accomplishments. She won a Pushcart Prize nomination for her memoir excerpt, God Said No. Featherstone is also active as an advocate for foster care reform with her nonprofit, The PPP.
But it's obvious her role as Linda is still close to her heart. Ahead of The Wedding Singer's 23rd anniversary, she posted a clip on Instagram to reminisce on her time as Robbie's fiancee. The iconic moment shows Linda and Robbie having a heart-to-heart where she said, "I'm not in love with Robbie now, I'm in love with Robbie six years ago." 
Fans flooded the post with comments, clearly enjoying the trip down memory lane. "Best scene ever This movie is a Classic ... because of you .... U R Amazing," one fan wrote. Another Linda fan said, "Love that scene! You are beautiful!" And the good vibes kept coming with, "One of my favorite movies." It seems like Featherstone should feature some Linda highlights when #ThrowbackThursday rolls around!