Why Meghan McCain's Looks On The View Are Causing Such A Stir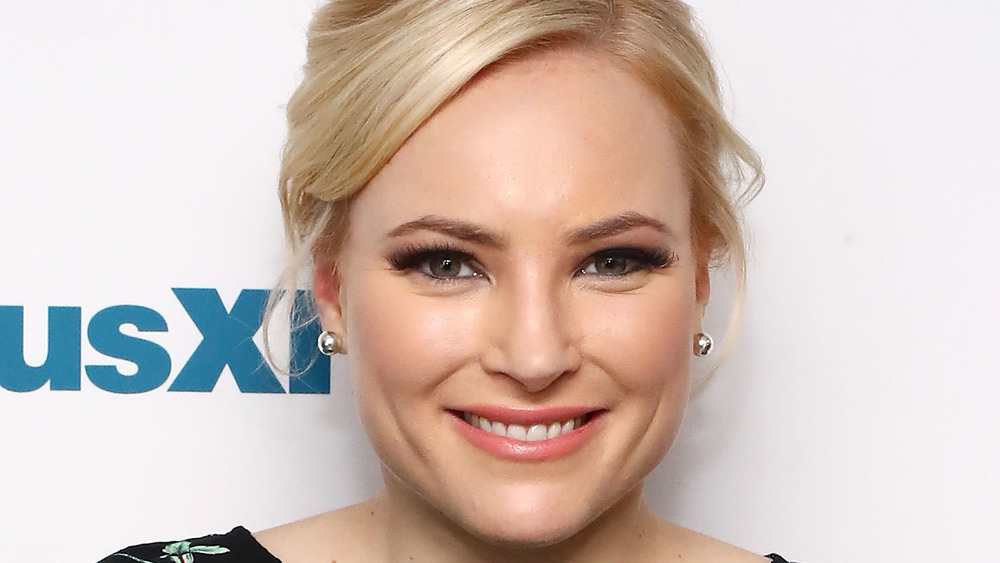 Astrid Stawiarz/Getty Images
It's more than her hot takes on The View that make Meghan McCain such a reliable conversation starter. Lately, it's McCain's style choices that have social media buzzing — and not all of the comments are entirely kind.
McCain, who is the daughter of late politician and one-time presidential candidate John McCain, has been a host of the daytime talk show The View since 2017. Over the years, she's made headlines for her opinions on the show and online, which sometimes sharply diverge from her co-hosts. See: Whoopi Goldberg's instantly meme-able "OK," in response to McCain's nearly two-minute diatribe on the British monarchy following the Meghan Markle and Prince Harry interview with Oprah.
Obviously, the political daughter isn't afraid to stir up a little controversy, whether that's in an on-air beef with one of her co-hosts or simply with a particularly bold new hairstyle. Anyone who thinks personal style isn't a big deal clearly hasn't met McCain's hairstylist. Here's what we mean. 
Meghan McCain has been experimenting
It appears that, like many of us, Meghan McCain has used the pandemic year as an opportunity to experiment with her personal style (raise your hand if your makeup game got weird in 2020). But unlike most of us, McCain's job is to appear on live television every day, which opens her up to some judgment.
Some of McCain's fresh lewks that have grabbed the internet's attention include over-the-top futuristic up-dos, high ponies so severe they'd give Ariana Grande a headache, and lots and lots of braids.
"Relatively serious question: Have we determined who Meghan McCain's hairstylist is for the show?" queried one Twitter user. "They wake up and choose violence EVERY weekday." The picture showed McCain sporting voluminous double buns, for a look that might be best described as Zenon by way of Princess Leia.
"Meghan McCain's hairstylist is at it again," quipped another on a different inscrutable look.
As for McCain herself, she just wants to get weird with her hair in peace, clapping back in February 2021, "Can a b***h experiment with extensions and hair pieces? It's the pandemic, I don't have that much to entertain me anymore."
Fair enough.