Meghan McCain Just Issued A Public Apology. Here's Why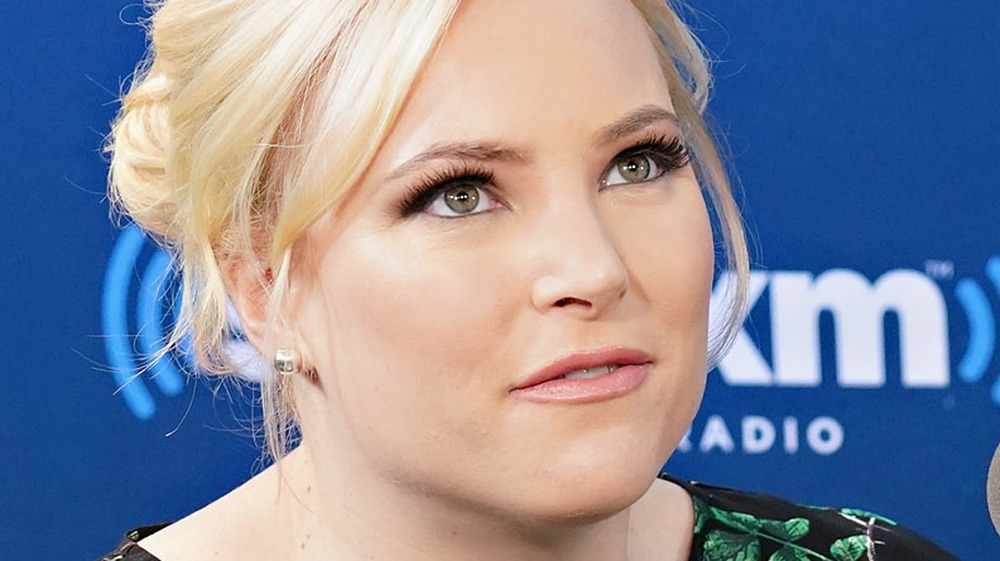 Cindy Ord/Getty Images
Warning: This article contains mentions of a hate crime.
As if there's any doubt that John Oliver's brilliant show Last Week Tonight is not an interactive inducement to bring about real change, we now have even more proof. Oliver put controversial conservative talk show co-host Meghan McCain (daughter of former senator John McCain) on notice on March 21, 2021, for comments she made on The View a year ago, after the world shuttered because of the coronavirus pandemic. Entertainment Weekly reports that her representative has now issued an apology.
Oliver's comments were part of a longer segment about the horrific violence in Atlanta in early March, when a white man shot and killed eight people, six of whom were Asian women, at three different spas. But instead of labeling it a hate crime, the official police spokesperson (who has since been replaced) drummed up sympathy not for the victims, but for the shooter, claiming he committed the murders because of his sexual addiction and because he was having "a really bad day" (via The Hollywood Reporter). Oliver responded, saying the man drove "across two counties" and hit three different Asian-owned businesses "in a city that's only about 4 percent Asian," which "sure as s**t seems more like a hate crime to me than a 'bad f***ing day.'"
Oliver continued, talking about the rise in anti-Asian violence and how it was made worse by our former president and his supporters, including McCain. Read on to hear why Oliver singled her out in his segment and her response.
Meghan McCain didn't have a problem with a racially offensive term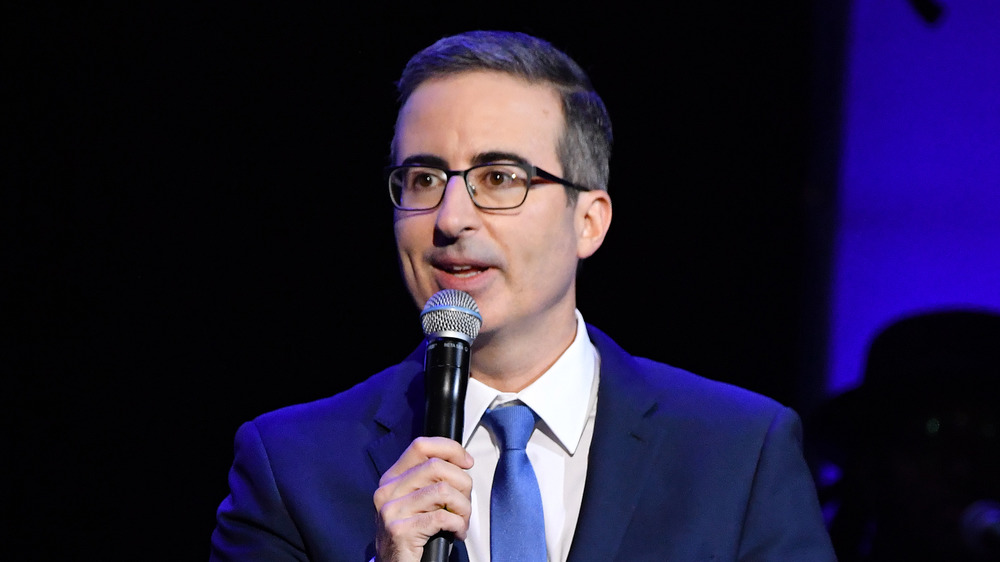 Mike Coppola/Getty Images
John Oliver played a March 2020 clip of Meghan McCain responding to then-president Donald Trump calling the pandemic the "China virus" (per EW). Rather than condemning his words, McCain said she's fine with him saying something horribly offensive to Asian people as a whole, as if they were a monolith and not deserving of basic human decency and respect.
"I don't have a problem with calling it whatever they want," McCain said, apparently finding it more important in that moment to lay blame for the virus instead of calling on our government to fix it.
"Oh good, Meghan McCain doesn't have a problem with it," Oliver countered Sunday night. "Listen not to the scores of Asian Americans telling everyone that the term is dangerous and offensive. Instead, gather around and take the word of a wealthy white woman who's dressed like she's about to lay off 47 people over Zoom."
He also noted that McCain's recent tweet saying "Stop Asian Hate" is "a fine sentiment to throw up on Twitter after the fact," but that not shutting down offensive terms "is very much giving space for hate to grow."
McCain's representative states, via EW, "Meghan condemns the reprehensible violence and vitriol that has been targeted towards the Asian American community. There is no doubt Donald Trump's racist rhetoric fueled many of these attacks and she apologizes for any past comments that aided that agenda." We just wonder why she didn't say it herself.
If you or a loved one has experienced a hate crime, contact the VictimConnect Hotline by phone at 1-855-4-VICTIM or by chat for more information or assistance in locating services to help. If you or a loved one are in immediate danger, call 9-1-1.