What John Oliver Found Surprising About Oprah's Interview With Meghan Markle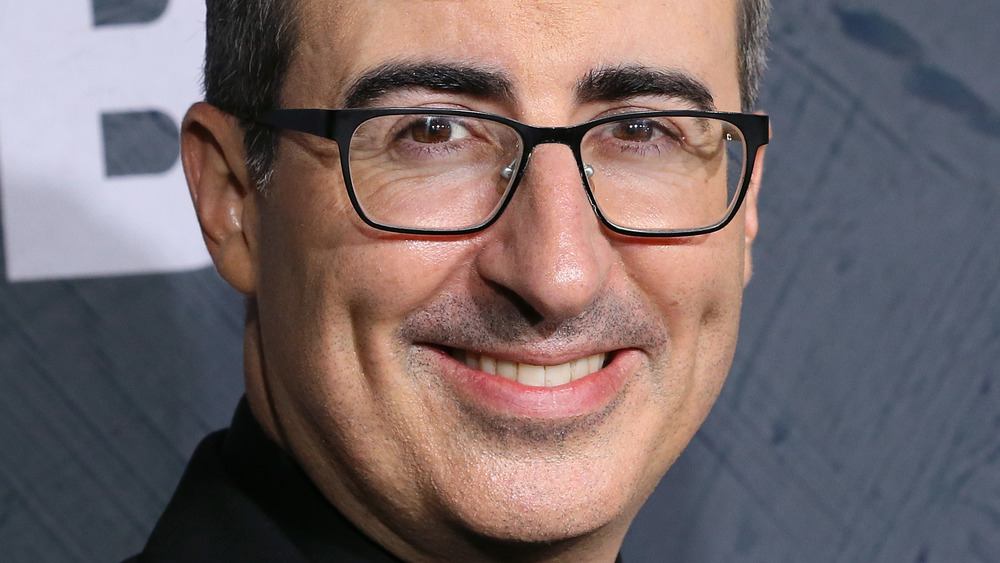 David Livingston/Getty Images
Prince Harry and Meghan Markle's bombshell interview with Oprah Winfrey has everyone talking. The tell-all shook up the royal family, as well as people's perceptions of the monarchy, and its only continued to make waves since airing on March 7, 2021 — in part because of the royals' response to it. 
Harry, for example, claimed that dad Prince Charles had stopped taking his calls for a period of time following the so-called "Megxit." But on March 16, Gayle King shared on CBS This Morning that Harry has spoken to Charles and his brother, Prince William, since the interview. While King said that the calls were "not productive," that doesn't mean there can't be more calls in the future that will hopefully lead to a reconciliation.
Of course, the interview has also sparked responses from those outside of the royal family. Conservative commentator Candice Owens blasted Meghan over it, while British talk show host Piers Morgan, who's long held animosity toward the duchess, stormed off the set of Good Morning Britain after conversation escalated around the interview. After receiving backlash over his ongoing criticism against Meghan, Morgan announced his resignation from the talk show, per CNN. Not to mention, Meghan's former Suits co-star, Wendell Pierce, felt her conversations with Oprah were "insignificant" when compared to the global coronavirus pandemic.
Meanwhile, comedian John Oliver, who hosts HBO's Last Week Tonight with John Oliver, has since shared what surprised him about the Sussexes' headline-making interview. Here's what the British funnyman had to say.
John Oliver called the royal family 'flawed people'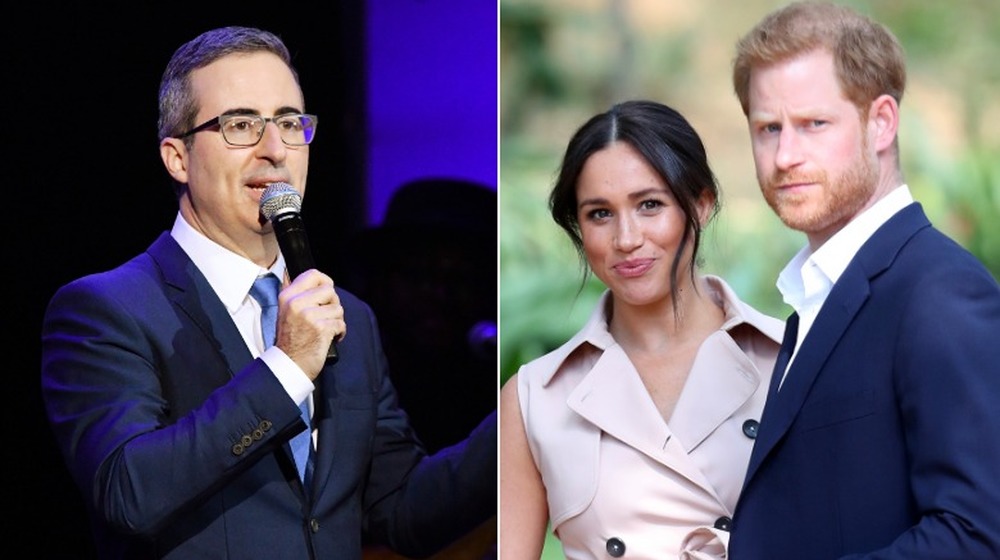 Mike Coppola, Chris Jackson/Getty Images
When John Oliver joined Jimmy Fallon as a guest on The Tonight Show on March 15, 2021, the titular host couldn't resist asking the stand-up comedian what he thought about the Prince Harry, Meghan Markle, and Oprah Winfrey interview that's rocked the world.
"It was amazing," Oliver, who watched the whole thing, began. "[But] I will say, I didn't find any of it surprising." He added, "That was kind of what I felt like, sadly, [Meghan's] experience was going to be going in." Having grown up in Britain before becoming a U.S. citizen in December 2019, Oliver went on to note, "I know the royal family from a distance, and they seem like flawed people. That's literally the kindest way I could possibly put it."
However, while addressing Harry and Meghan's statements about at least one unnamed royal family member having concerns over son Archie's skin color before he was born, Oliver brought up the one thing that surprised him: "The only thing that shocked me afterwards was that Oprah the next day saying, 'Oh, Prince Harry wants to make it clear that it wasn't Prince Philip being racist,' which made me think, 'Really? Okay, that is actually surprising.'" Oliver's comments referred to Oprah's follow-up interview with CBS This Morning (via Page Six), during which where she said that Harry wanted her to stress that "it was not his grandmother nor his grandfather that were part of those conversations."