The Real Reason Why Piers Morgan Just Stormed Off His Talk Show Over Meghan Markle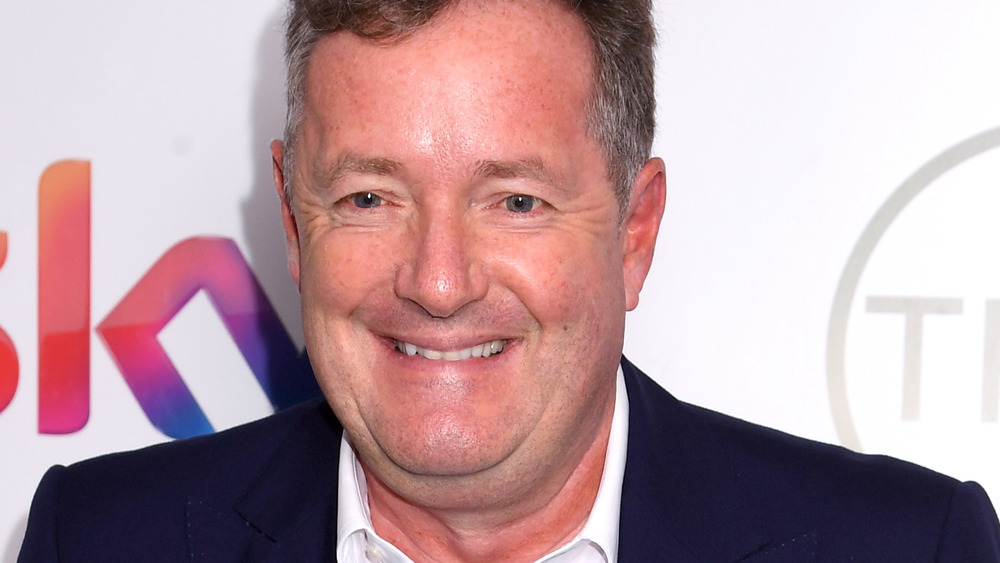 Dave J Hogan/Getty Images
On March 9, 2021, Piers Morgan abruptly walked off the set of Good Morning America after being "blasted" by his co-anchor, Alex Beresford, per CNN. 
The incident occurred following Oprah Winfrey's bombshell tell-all interview with Meghan Markle and Prince Harry. Throughout the two-hour segment, the Duke and Duchess of Sussex revealed their struggles with the royal family, particularly regarding Meghan's battle with mental health, the "institution's" racist remarks, and never-before-heard details about "Megxit." 
After the interview aired in the UK, Morgan took to Twitter to bash Meghan, tweeting, "just another reminder that anyone who criticizes Meghan Markle is deemed a racist bully." The next day on air during GMB, he began to slam the duchess again, which led Morgan's co-presenter, Beresford to speak up against Morgan. 
Per CNN, it was Morgan's "behavior towards Meghan, Duchess of Sussex" that caused the outburst. Prior to Oprah's interview, Morgan has had a long-running animosity towards Meghan, often accusing her of "tearing Harry away from the royal family." So, it wasn't too surprising that he came under fire after vocalizing his negative thoughts about Meghan again.
During the morning show, Beresford became fed up with his colleague's comments and started to defend Meghan. This ultimately led to Morgan storming off the set. Here's what went down on-air and behind the scenes. 
Alex Beresford called Piers Morgan 'diabolical'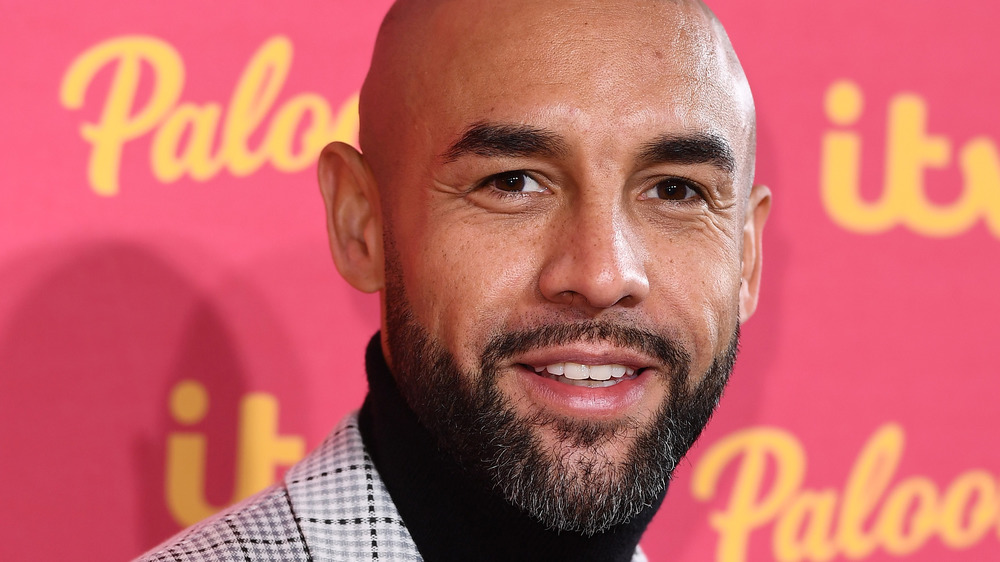 Jeff Spicer/Getty Images
Alex Beresford isn't going to let Piers Morgan publicly trash Meghan Markle anymore. While the pair were discussing Meghan and Prince Harry's shocking Oprah Winfrey interview on Good Morning Britain, Beresford stood up to Morgan's brash and harsh remarks about Meghan. 
Entertainment Tonight reports that "it was Morgan's tirade against Markle and her husband, Prince Harry, that caused the outspoken TV personality's co-presenter to call him out." After going back and forth with Morgan about Meghan, Beresford interjected, "I think that we need to all take a step back. And I understand that you don't like Meghan Markle. You've made it so clear a number of times on this program. And I understand that you've got a personal relationship with Meghan Markle, or had one and she cut you off. She's entitled to cut you off if she wants to. Has she said anything about you since she cut you off? I don't think she has, but you continue to trash her."
Morgan got up and walked off set, saying, "OK, I'm done with this. Sorry. See you later. Sorry, can't do this." After Morgan left, Beresford ended his statement by calling the broadcaster's behavior "diabolical." 
Following the outburst, Morgan revealed the reason he walked out because he "went for a little cool-down." He tweeted, "I just prefer not to sit there listening to colleagues call me diabolical."