This Was Larry King's Worst Guest Ever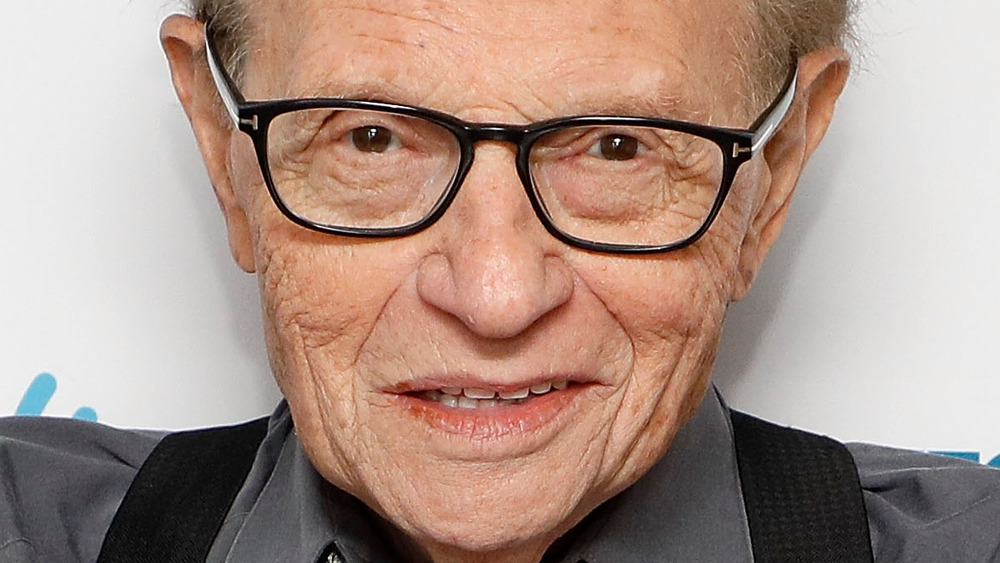 Taylor Hill/Getty Images
With more than 50,000 interviews under his belt, Larry King could handle most types of situations. The endless talent of the late legendary TV host and radio personality, who died on Jan. 23, 2021 at 87 years old, earned him a series of accolades — including two Peabodys and a Lifetime Achievement Emmy, as Entertainment Weekly reported.
King's ability to bring out the best of the guests he brought on Larry King Live or Larry King Now was one of the reasons his iconic career spanned more than six decades. When announcing his death on his official Twitter account, the company he co-founded, Ora Media, noted that the talk show host used simple, concise questions to draw the most interesting answers from everybody.
"Larry always viewed his interview subjects as the true stars of his programs, and himself as merely an unbiased conduit between the guest and audience," the statement read. "Whether he was interviewing a U.S. president, foreign leader, celebrity, scandal-ridden personage, or an everyman, Larry liked to ask short, direct, and uncomplicated questions."
But even the seasoned host was subject to some grilling and uncomfortable moments on air. Keep scrolling to find out what guest King considered to be his worst interview ever (and no, it wasn't Jerry Seinfeld, despite that super awkward confrontation).
Larry King described a disastrous encounter with Rock Hudson's wife, Phyllis Gates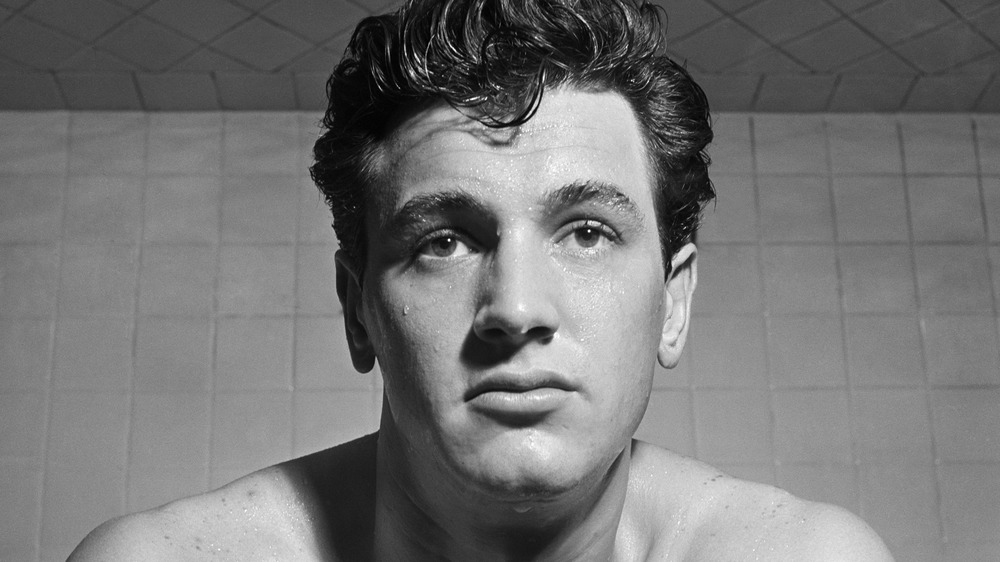 Km Archive/Getty Images
Viewers might be surprised to find out that getting ripped by Jerry Seinfeld in 2007 wasn't what Larry King considered to be his worst interview.
In a 2012 conversation with Sway in the Morning, King explained that his least successful interview happened in 2004 when he brought on Phyllis Gates, who was the mystery wife of the late actor Rock Hudson, a heartthrob of the Golden Age of Hollywood who died from complications of AIDS in 1985 at 59, per The New York Times.
Because Gates, the secretary of Hudson's agent, married the actor shortly after rumors of his supposed homosexuality surfaced, King expected her to reveal juicy details about Hudson's life, King said. In addition, Gates had always kept silent about her relationship with Hudson, with King's being her very first interview.
However, his expectations couldn't have been farther from the reality, as Gates answered his questions even more succinctly than he asked his famous questions. She offered a dry account of how she met and married Hudson and gave King plenty of monosyllabic answers. Did she reach out to him after his AIDS diagnosis, he asked. "No," King recalled she answered. How did she feel about his diagnosis, he asked. "Terrible," she said, per King.
"I'm four minutes in," King said during the interview with Sway in the Morning. "I got another 56 minutes to do with this woman, who has nothing to say."