Jenna Bush Hager Breaks Down Over Hidden Fences Gaffe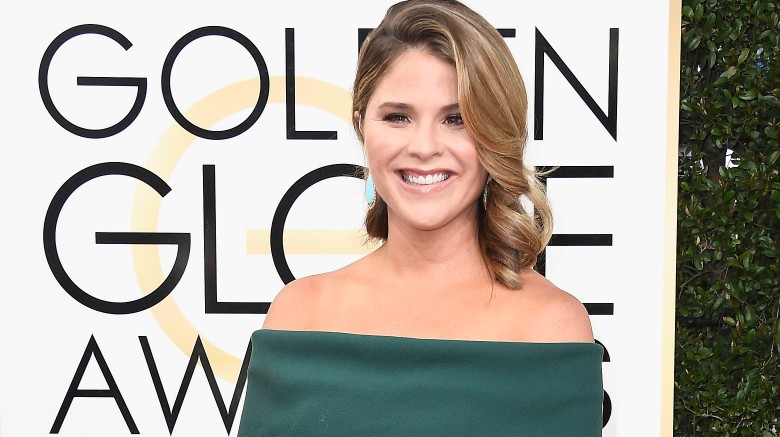 Getty Images
Jenna Bush Hager was left with egg on her face when she flubbed the titles Hidden Figures and Fences at the Golden Globes on Sunday, Jan. 8, 2016.
While interviewing Pharrell Williams on the red carpet before the show, Bush Hager asked him about being nominated for his work on "Hidden Fences," when he actually composed the score for Hidden Figures. "Hidden Fences" doesn't exist.
Williams didn't respond to the gaffe in the moment, but Twitter did, with plenty of insinuations that Bush Hager may confuse all African American-led films. Comedian Baratunde wrote, ""Hidden Fences' – brilliant black women use math to launch Denzel Washington into space where he plays professional baseball with his son." Another user joked, "For Colored Girls Who Set It Off While Waiting To Exhale #HiddenFences." Even Hidden Figures star Octavia Spencer tweeted, "If the Fences are Hidden that would mean they are invisible. AmIrite #HiddenFences."
On the Monday, Jan. 9 episode of Today, Bush Hager got tearful describing what happened, but not without providing some handy excuses, as well as an anecdote about Viola Davis, first. (If you're wondering why Bush Hager may be sensitive about being called racist, it may have to do with this rant Kanye West went on about her father after Hurricane Katrina.)
"I had an error in the night which I have to apologize for. When I was interviewing the incomparable Pharrell, who I adore, I accidentally, in the electricity of the red carpet, which I had never done one before, called Hidden Figures 'Hidden Fences,'" Bush Hager said. "I have seen both movies, I thought they were both brilliant, I've interviewed casts from both of the movies. If I offended people, I am deeply sorry. It was a mistake, because y'all know I am not perfect. I am authentic, but a human. What I didn't want to do was make anyone feel lesser than who they are," she added.
"I apologize to both the cast and Pharrell, and I hope we can both move on...I typically have a pretty thick skin because I've lived through a lot, and you can say whatever you want to say about me, but to act as if I don't care about people really hurt. It really did...but I do apologize and I hope they realize how brilliant those films are," she continued. "I do not want to make anybody feel lesser."
Spencer accepted her apology, tweeting, "@JennaBushHager We all make mistakes, hon! Thanks for your apology! #HiddenFigures @TODAYshow." Williams did also, writing, "Don't worry @JennaBushHager! Everyone makes mistakes. Hidden Fences does sound like an intriguing movie though. Just saying..."