Adam Levine's New Tattoo Is Turning Heads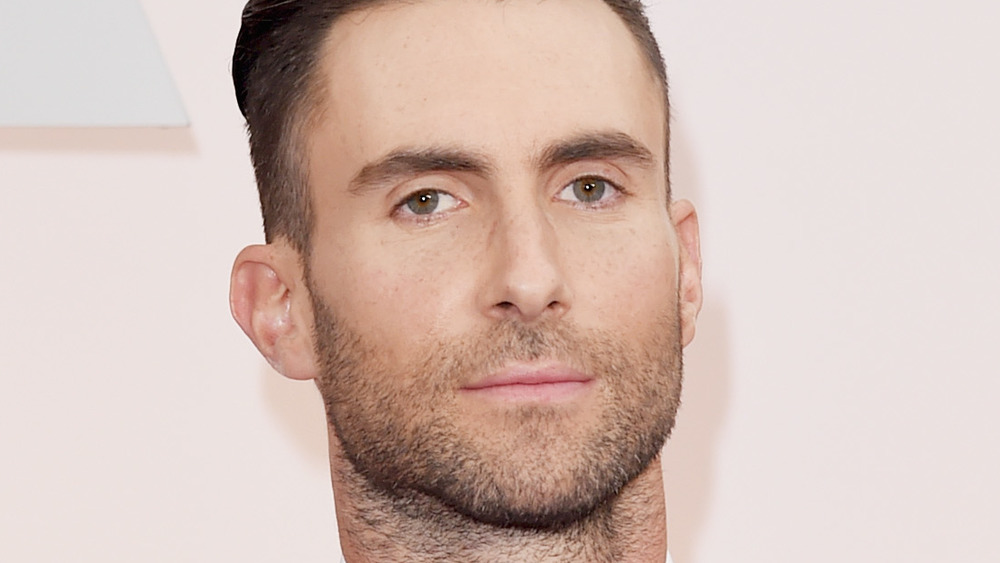 Jason Merritt/term/Getty Images
Adam Levine has an undeniably famous face and has gained notoriety for many reasons throughout his decades-long career. Along with being the frontman of Maroon 5 and a former coach on The Voice, he has also earned recognition for his body art. According to Body Art Guru, Levine has over 30 tattoos located all over his body. With so much ink on his skin, you might wonder if he has any room for more. However, the "Harder to Breathe" hitmaker added a new addition to his collection recently, per People.
On March 23, 2021, he took to his Instagram Stories to share a number of videos of his tattoo artist Nathan Kostechko finishing up the new ocean waves tattoo on his left leg. Levine admitted in one of the clips that it was painful to get done, writing, "Today was ouch but worth it."
After teasing fans with various videos, he posted a snapshot of the final product that stretches from his ankle to his upper thigh. Levine joked that the large tattoo was the "Most painful way to get a tan," but also described the ink as "mint" within another post. As always, the internet had an opinion on Levine's new ink. Keeping reading to find out what people are saying.
Fans aren't feeling Adam Levine's tattoo the same way he is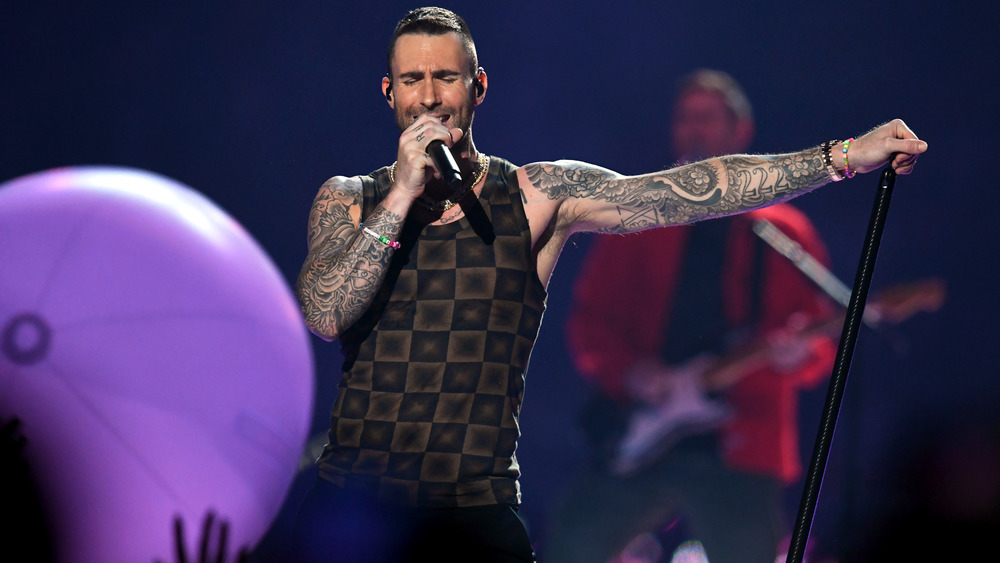 Kevin Winter/Getty Images
Adam Levine's new tattoo on his left leg has caused quite the discussion on social media. The musician is no stranger to showing off his ink and getting new tattoos. However, these waves have caused a ripple effect online, as it seems people just are not a fan of his most recent addition to the mix.
"That's ugly, too much, these people really don't think of themselves in the future," one user tweeted. "Anyone can do what they want with their bodies. I would be incredibly sad if one of my children did this," another person shared. "[W]hy this is just gross looking," a third user questioned.
According to People, this is not the first time Nathan Kostechko has done a tattoo for Levine. As reported by the outlet, he is also behind the large Immaculate Heart on Levine's neck. Despite the negative response, Levine is obviously pleased with his new tattoo and that's all that really matters at the end of the day.