What You Didn't Know About Lynda Carter's First Marriage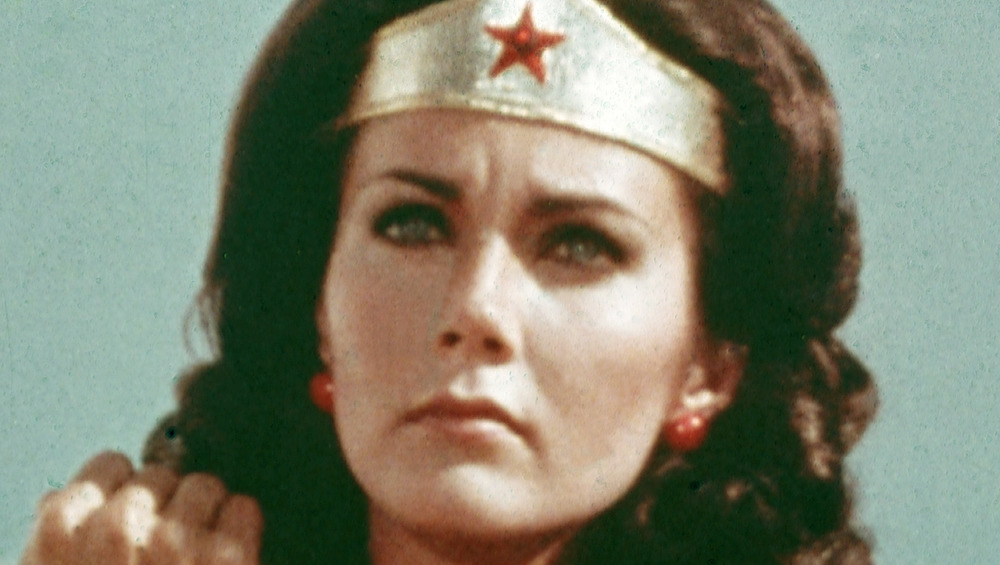 Warner Bros./Getty Images
Lynda Carter has admitted that she regrets her first marriage. At the height of her heyday as TV's Wonder Woman, the actor got hitched to an older man who was also her business manager. She has called the move "stupid."
Carter was just 25 years old when she married Ron Samuels, a producer and talent agent with a roster of clients that included Bionic Woman star Lindsay Wagner, daredevil Evel Knievel, and actor/singer/Flamenco dancer Charo, per People. At the time, Samuels was touted as a "supermanager," known for his way of turning young starlets into superstars. In the 1970s, he secured some of the earliest big paydays for women on television, including Charlie's Angels beauty Jaclyn Smith, per Tulsa World.
With Carter, he secured even more. The two married in Bel Air, Calif. on May 28, 1977, according to the caption on a UPI photo. The newlyweds honeymooned for a week in Hawaii after their wedding, but it wasn't long before the honeymoon was over for their marriage. Carter and Samuels divorced in 1982, the same year the actor met her second husband, lawyer and video game company CEO Robert Altman.
Of her marriage to Samuels, Carter once told Closer Weekly, "He was a lot older, and I was just stupid." She added that the biggest lesson she learned from her young marriage was, "Don't marry the first person that proposes to you!"
Lynda Carter once described her marriage to Ron Samuels as an 'unfortunate chapter' in her life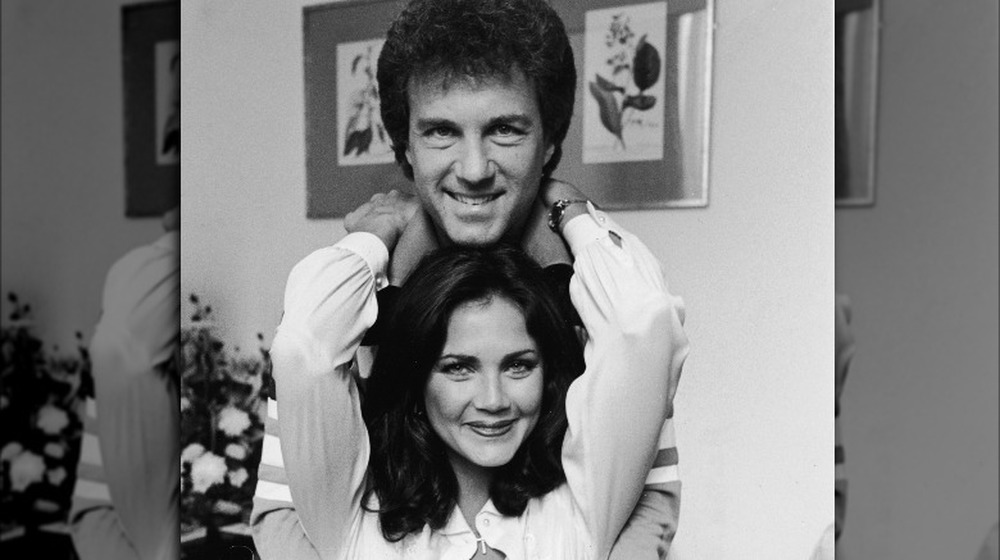 Express Newspapers/Getty Images
Lynda Carter has been vocal about her unhappy first marriage. She once told the New York Times that her five-year marriage to her former talent manager was "an unfortunate chapter" in her life. Carter also told the U.K.'s Daily Mail that she began drinking heavily in her mid-20s while she was married to Ron Samuels. "I would stop drinking for two or three years, then start again and it just felt terrible," she said.
The actor said during that unhappy time that coincided with her marriage to Samuels and her Wonder Woman stardom she didn't feel like she had a lot of "substance" in her life. She ended her run on the superhero-themed drama series in 1979, and her divorce came three years later. "I had broken up with my former husband and I kind of looked around," she said of her split from Samuels, per IMDb. "I didn't have a lot of friends. I had become isolated by fame. I longed for a family and some substantive relationships."
Carter married Altman two years after divorcing Samuels. She shared more than 35 years of marriage and two children with her second husband until his passing in February 2021.
Following his divorce from Carter, Samuels went on to executive produce movies such as Iron Eagle, Raven Hawk, and more, according to his IMDb profile. In 1990, he married former Ms. Olympia, Rachel McLish.