Here's How Mama June Responded To Honey Boo Boo's Haters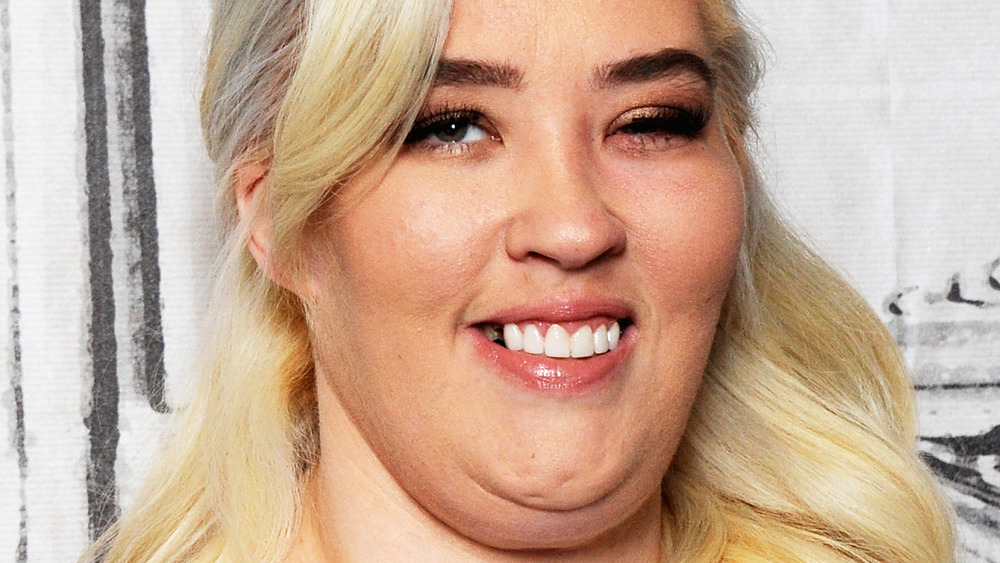 Desiree Navarro/Getty Images
The following article includes discussion of drug addiction. 
Mama June Shannon is hitting back for the sake of her daughter. Ever since Mama June's daughter Alana "Honey Boo Boo" Thompson shot to fame on Toddlers and Tiaras, the Shannon family haven't exactly done much to avoid controversy, putting their most intimate moments on display as reality TV regulars with various spin-offs, including Here Comes Honey Boo Boo, Mama June: From Not to Hot, and Mama June: Road to Redemption. The gang has also popped up on a number of other reality shows — who could forget Honey Boo Boo's stint on Dancing with the Stars: Juniors in 2018?
But with reality TV fame comes plenty of controversy, and the Shannon family isn't exactly squeaky clean. Mama June was infamously arrested on drug charges in 2019 which resulted in a jail and rehab stint, during which time Honey Boo Boo went to live with her sister, Lauryn "Pumpkin" Efird. Mama June has been open about her $2,500 daily drug habit, but celebrated six months of sobriety in August 2020, confirming the milestone on Instagram.
But despite the difficulties between them, Mama June has proven she still has her former pageant contestant daughter's back. Keep reading to find out why the reality star is speaking out.
Mama June says Honey Boo Boo is just 'expressing herself'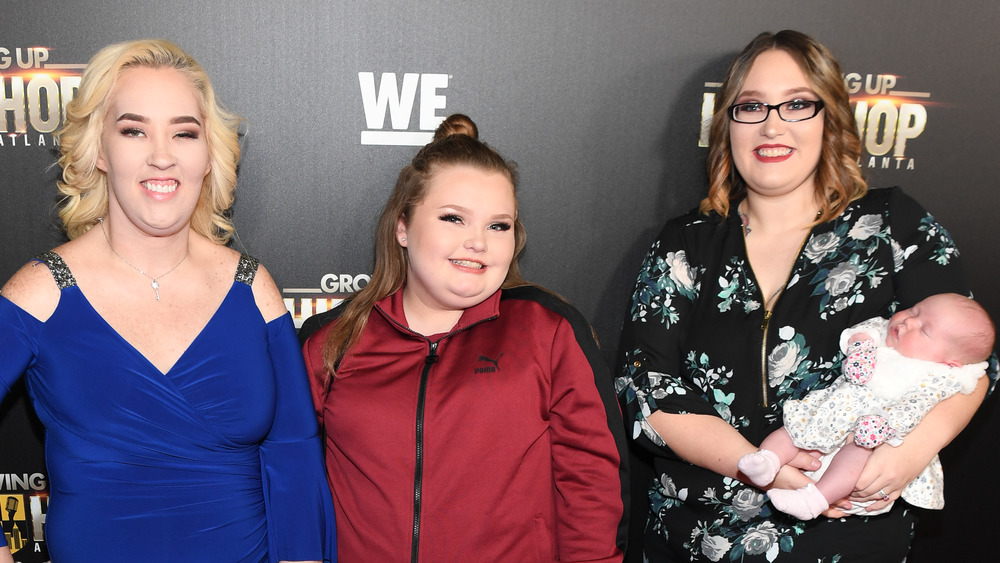 Paras Griffin/Getty Images
In March 2021, Mama June defended Alana "Honey Boo Boo" Thompson after the teenager faced backlash from trolls for her social media activity. Mama June's daughter has seen some mixed responses for her photos, some of which show the 15-year-old wearing false eyelashes and long nails. The star confessed she's seen some of the negative comments, but pointed out that Honey Boo Boo has been getting glam for years for beauty pageants. 
"What fans don't realize is when she was 5 years old, she was in the glitz pageant. She was putting on those fake acrylic nails. She was doing the makeup. She was doing the eyelashes," Mama June told In Touch. "We're hitting on 10 years of being in the public eye. So, you know, people gotta realize that she's 15 ... she's been wearing acrylic nails since she was like eight. These stripper lashes that I like to call [them] ... you know, she's just being Alana, she's expressing herself," she added.
Mama June also had nothing but praise for her other daughter, Lauryn "Pumpkin" Efird, as she spoke about how she'd been there for Honey Boo Boo, saying, "Even though [Lauryn] didn't have to step up [as a mother figure], she did, and you know, in our family ... we've always stuck together." Mama June added that she's been keeping up with her kids via social media and said, "Mom never stops with an addiction or no addiction."
If you or someone you know is struggling with substance abuse and mental health, please contact SAMHSA's 24-hour National Helpline at 1-800-662-HELP (4357).