The Real Reason You Haven't Been Seeing Kelly Ripa On Live!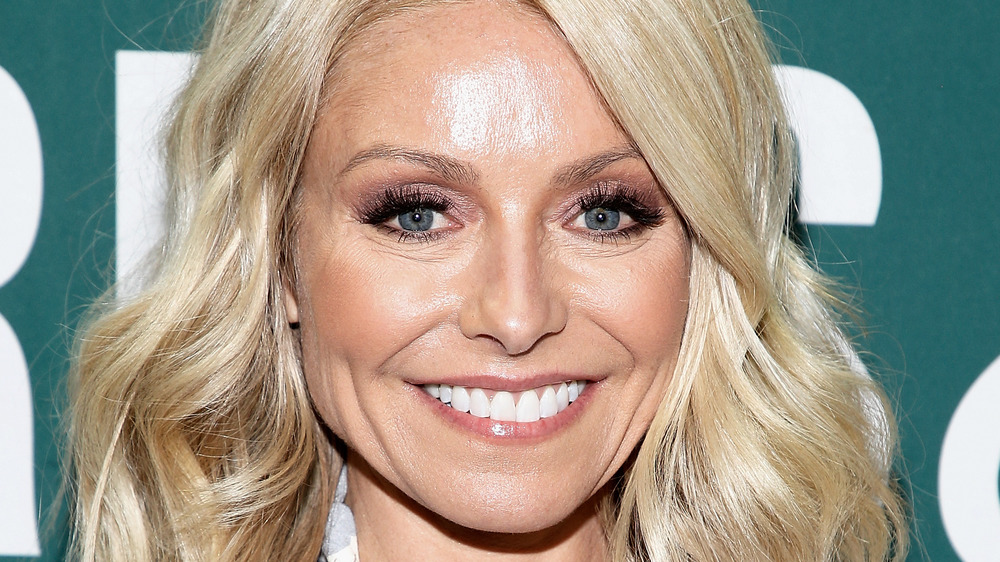 John Lamparski/Getty Images
Kelly Ripa's absence from Live with Kelly and Ryan has been making fans worry. It's not often that the mother of three leaves her post of the show, but her brief hiatus in March 2021 has generated a lot of buzz, with many fans wondering what the heck was going on. Per OK! magazine, Maria Menounos has been keeping Ripa's seat while she is away (Ali Wentworth has also co-hosted). Some fans on social media have praised the job that Menounos is doing, while others have expressed concern over why Ripa has been absent from the show. At first, there was no explanation for Ripa's whereabouts.
As many will recall, a similar scenario played out in March 2018 with Menounos also serving as Ripa's temporary replacement. At the time, an insider told Closer Weekly that Menounos was gunning for the talk show host's job. "It's not a secret that hosting Live! is Maria's dream job. Especially with her good pal Ryan Seacrest in the co-host chair," the source shared. 
In October 2020, Ripa told to Parade that she would eventually like to step behind the camera at some point in her career. "I've been writing a lot," she shared. "So my goal ultimately would be to eventually get off camera and start working behind the camera more in that creative aspect because I really do enjoy the writing process so much." However, Ripa's time to leave the show has not yet come. 
So, where has she been? Keep scrolling to find out.
Kelly Ripa's absence is not unusual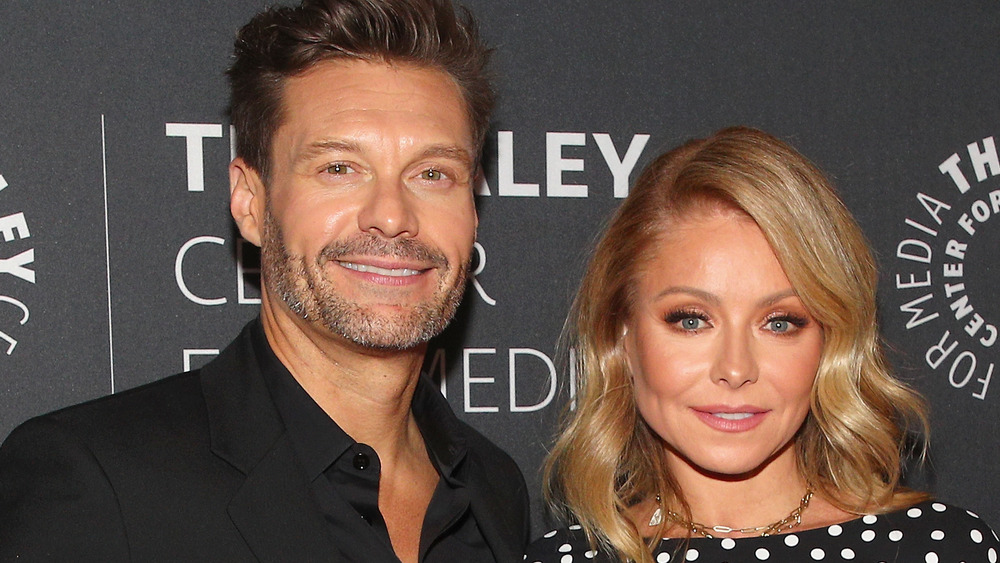 Astrid Stawiarz/Getty Images
Live with Kelly and Ryan fans can FINALLY breathe a collective sigh of relief because the talk show personality is not going anywhere. As she has done in the past, Ripa is simply taking some time off during her kids' spring breaks to spend time with them, per Parade. A source pointed out to CNN that Ripa generally takes the first two weeks in March off, and there is no cause for alarm. 
Still, many fans are awaiting her return. "@KellyRipa missing you on live Kelly and Ryan enjoy your day off can't wait until your back!" one fan tweeted. As of this writing, the longtime talk show host has not officially broken her silence on social media, but she has shared a few glimpses into how she's been spending her time at home. Per Hello! magazine, Ripa posted a video on her Instagram Story with dogs Chewy and Lena to celebrate National Puppy Day. 
Before that, Kelly shared a photo of her youngest son, Joaquin Consuelos, and hubby Mark Consuelos to celebrate Joaquin's big college news. The youngest of Ripa's three kids will be attending the University of Michigan in Ann Arbor, Mich. in the fall of 2021, and will be a part of their wrestling team. So, while we all miss Ripa's quick wit and relatable personality, can we really blame her for wanting to spend time with her kiddos, especially before she becomes an empty-nester?