The Real Meaning Behind 'Lady' By Brett Young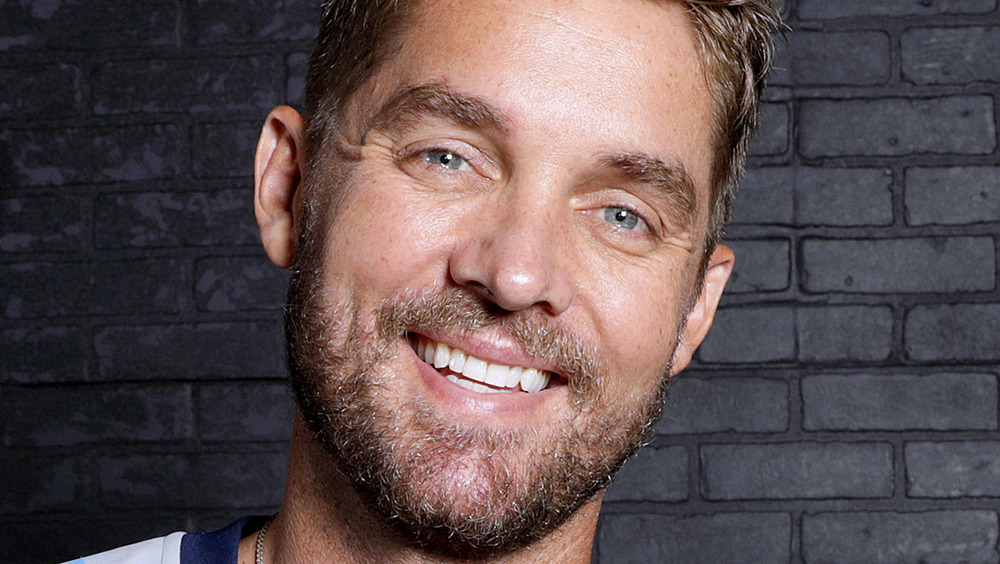 Koury Angelo/Getty Images
Country singer Brett Young warmed even the coldest of hearts with the debut of his "Lady" music video. Per Taste of Country, the music video premiered on June 17, 2020, amid the coronavirus pandemic no less. It's reported that Young took unprecedented measures to get the job done, even utilizing a drone in an effort to observe proper safety precautions.
As many of Young's die hard fans surely know, the country singer-turned-proud papa penned the lyrics to the now famous song before his daughter, Presley Elizabeth Young, was born. "We have wanted this for so long and never could we have dreamed of something so beautiful and life-changing," the proud parents gushed to People upon the birth of their baby girl in October 2019. "She is perfect and we are forever better because she was given to us."
So naturally, Young was determined to get a music video filmed to go along with the deeply personal song. Keep reading after the jump to find out what the lyrics of the song really mean to Young.
Brett Young wrote 'Lady' for his daughter and his wife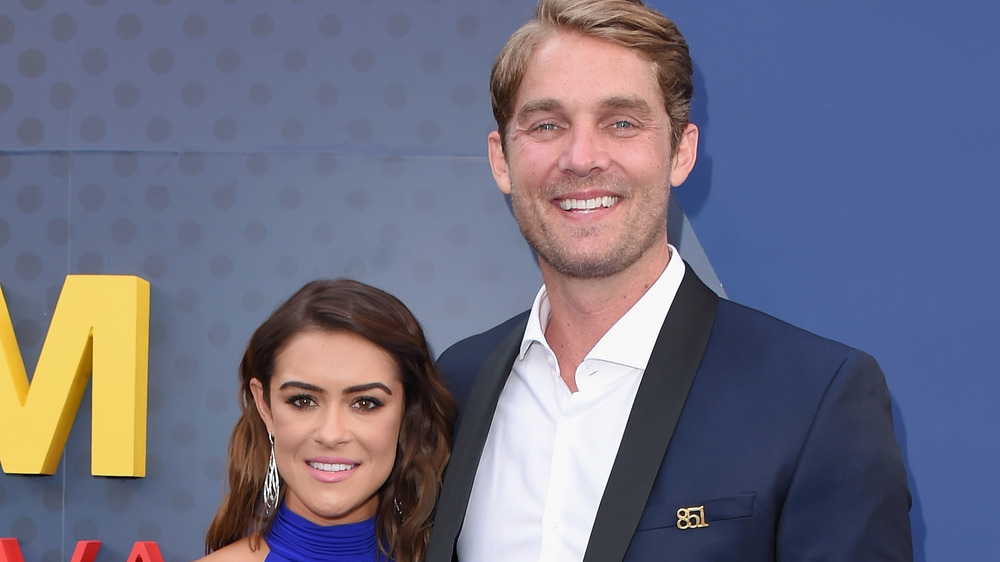 Michael Loccisano/acma2018/Getty Images
As reported by Taste of Country, Brett Young's single "Lady" is a song for both his daughter, Presley, and his wife, Taylor Mills. "We didn't do it on purpose this way," Young confessed to ABC News Radio, adding,"but I knew once the song was written that I was gonna get credit for this song in two different stages." He continued, "I knew that I was gonna immediately get credit from my wife for a love song, and then years down the road, when my daughter was old enough to understand, I'd get credit for that one, too."
And that he did! According to Young, his wife was reduced to tears upon hearing the song for the first time. "I got a text back with all the emojis of her bawling her eyes out," Brett dished. "You know, you never really wanna make a woman cry, but in a situation like that, I think it's okay."
In May 2020, he told iHeartRadio of the song, "I was excited to write this from way before we found out we were pregnant." He continued, "I've always kind of jokingly called my wife 'Lady,' and so when we found out that we were having a little girl, she became 'little lady.'"
As of this writing, there's still no word on whether or not Young plans to commemorate the upcoming birth of his second child with yet another single. He is adamant, however, that he's not in the business of churning out lullabies. "Unfortunately, the first one I wrote I like so much that I haven't written any more because I can't have an album full," he joked (via Taste of Country).