Andrew Cuomo Is Facing Heat About His Family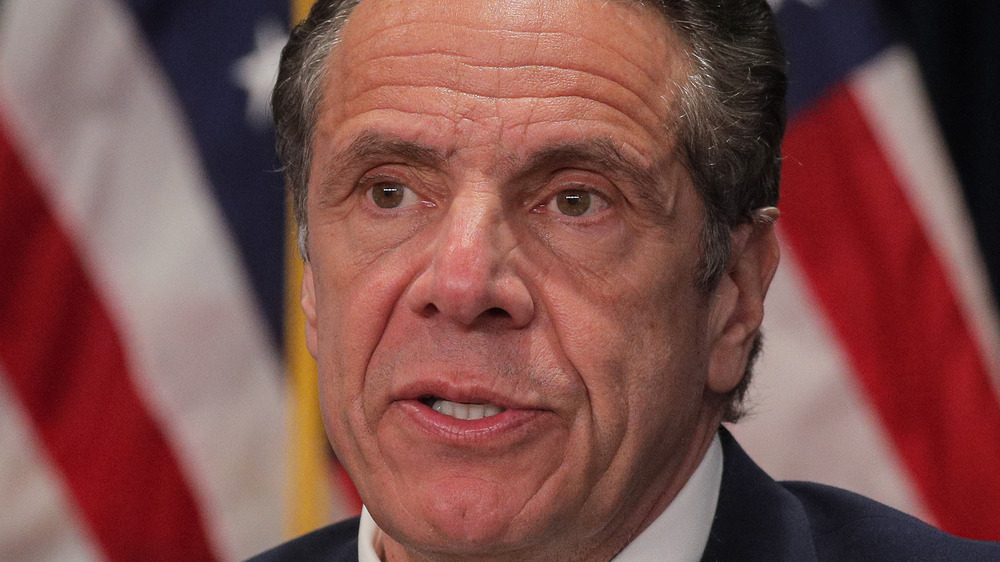 Pool/Getty Images
Andrew Cuomo has encountered yet another major scandal, as the New York governor now faces accusations of giving special treatment to his family members.
Cuomo was pushed into the spotlight at the start of the COVID-19 epidemic in 2020. The Democrat's daily briefings made him popular in his home state of New York and ensured that the Big Apple was placed under social distance guidelines.
His reputation was damaged in 2021, however, following sexual harassment allegations from a number of women who worked for his office. Cuomo is also currently undergoing a federal investigation into how his administration drastically undercounted COVID-19 deaths in nursing homes, covering up the real number of patients who died.
Now a report from The Washington Post suggests that the governor's office is headed for more controversy, as three anonymous sources have come forward to claim that Cuomo gave his family special access to testing in the early days of the COVID-19 outbreak. 
The politician reportedly sent "a top state doctor and other state health officials" round to his family's houses, per the Post, as well as the homes of other "well-connected" figures. "At times, employees in the state health laboratory were kept past their shifts until late into the night to process results of those close to Cuomo," the report also revealed.
Chris Cuomo reportedly received special treatment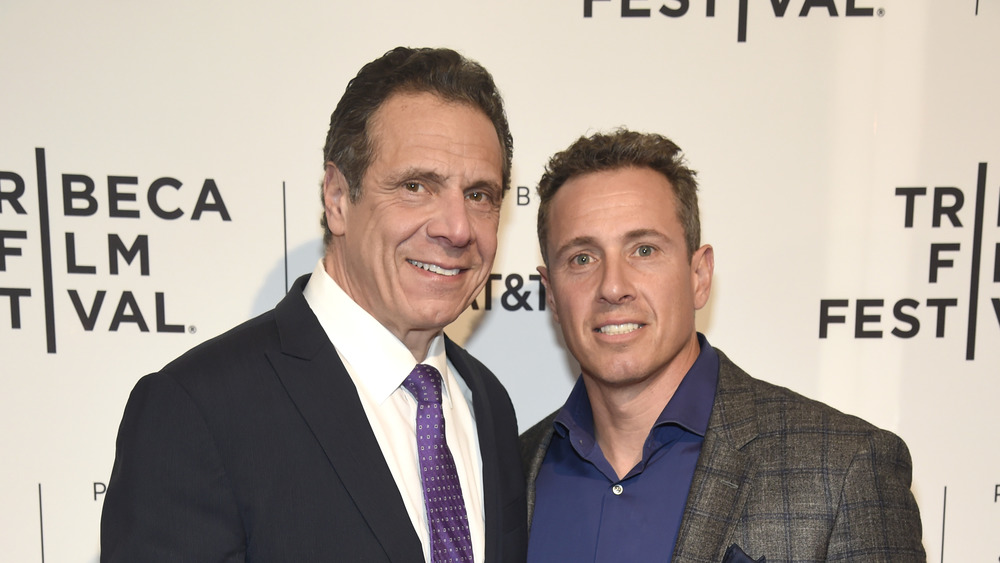 Kevin Mazur/Getty Images
Among those family members was Andrew Cuomo's brother, CNN anchor Chris Cuomo, who allegedly had a top doctor from the New York Department of Health travel to the Hamptons to collect his sample. He tested positive in March 2020, per The Independent. 
"We generally do not get involved in the medical decisions of our employees," CNN spokesperson Matt Dornic stated. "However, it is not surprising that in the earliest days of a once-in-a-century global pandemic, when Chris was showing symptoms and was concerned about possible spread, he turned to anyone he could for advice and assistance, as any human being would."
It's possible that Cuomo may face legal consequences for his latest scandal: New York state officials are prohibited from leveraging their positions to gain preferential treatment for themselves or other people. His spokesperson Richard Azzopardi warned the press that they "should avoid insincere efforts to rewrite the past," however.
"In the early days of this pandemic, when there was a heavy emphasis on contact tracing, we were absolutely going above and beyond to get people testing," Azzopardi added, claiming that, at first, the fight against coronavirus in New York included "in some instances going to people's homes — and door-to-door in places like New Rochelle — to take samples from those believed to have been exposed to Covid in order to identify cases and prevent additional ones."