The Astonishing Amount Of Viewers Chris Cuomo Has Lost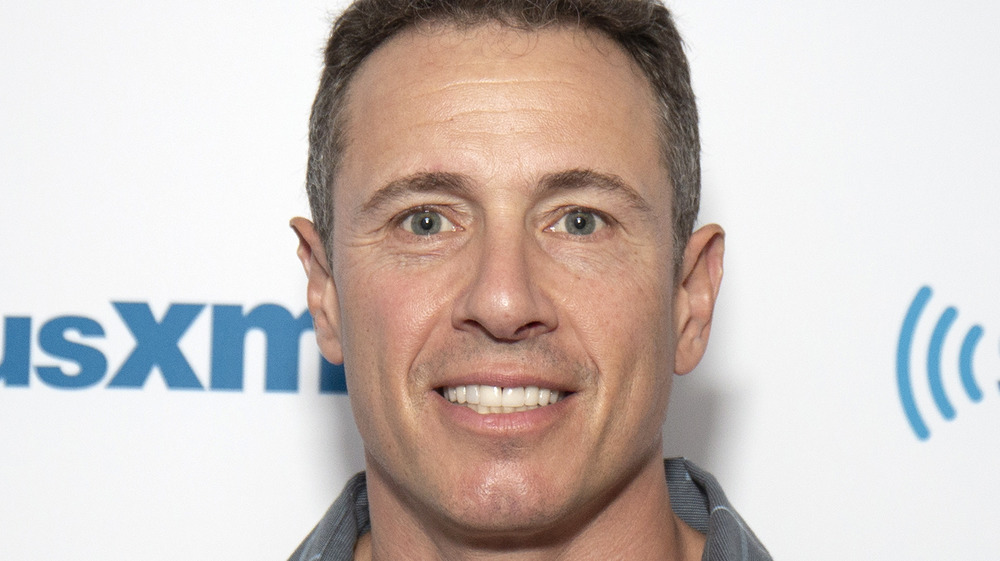 Santiago Felipe/Getty Images
During the spring of 2020, CNN anchor Chris Cuomo interviewed his brother, New York Governor Andrew Cuomo, several times on his show Cuomo Prime Time. The segments focused on the state's efforts to battle the COVID-19 pandemic at the virus' early U.S. epicenter. Many criticized the journalistic integrity and ethics of the Cuomo-on-Cuomo interviews, which often went viral because of the humorous sibling jabs they'd take at each other to conclude the segments.
Now, those early pandemic days are gone and Andrew has been under fire. Throughout the winter of 2021, the governor faced sexual harassment allegations from at least nine women. Andrew addressed the accusations on Feb. 28, 2021, saying, "I acknowledge some of the things I have said have been misinterpreted as an unwanted flirtation. To the extent anyone felt that way, I am truly sorry about that."
CNN has covered this news as it unfolds, but Chris distanced himself from it. On Feb. 17, 2021, the New York Post reported that CNN banned Chris from interviewing Andrew, likely due to conflict of interest — especially in the face of political scandals. Chris verbalized this in the March 2 episode of Cuomo Prime Time, telling the audience, "Obviously, I cannot cover [the allegations] because he is my brother."
Unfortunately for Chris, though, it seems that recusing himself from the story has taken a toll on Cuomo Prime Time's ratings.
Chris Cuomo's CNN show saw a big dip in its ratings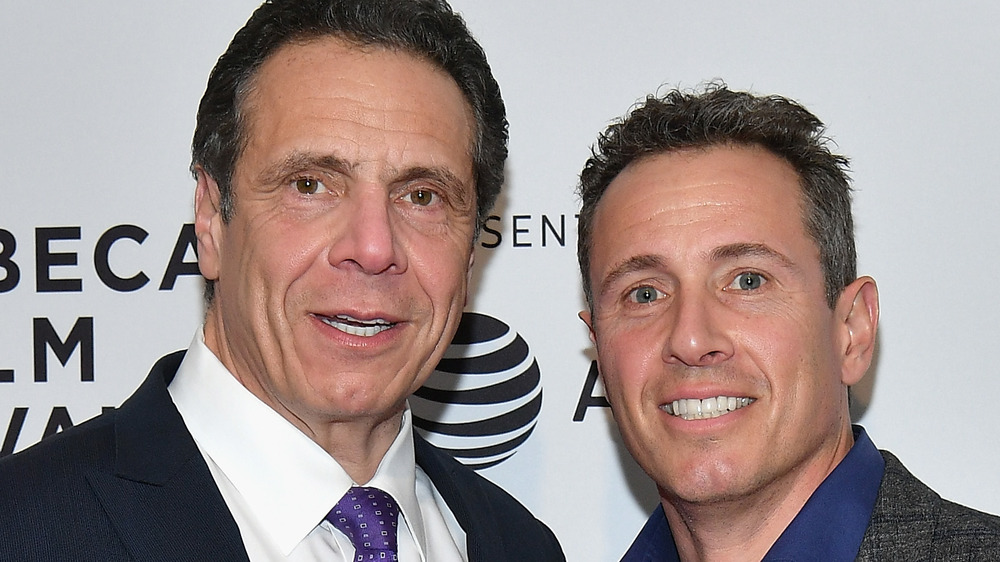 Dia Dipasupil/Getty Images
On March 20, 2021, the Daily Mail reported that Chris Cuomo's CNN show, Cuomo Prime Time, has lost an average of 600,000 viewers a night since his brother, New York Governor Andrew Cuomo, has become embroiled in scandal. According to Fox News, Cuomo Prime Time has only averaged 1.6 million viewers since Chris announced he wouldn't cover the allegations against his brother. That's a 28-percent drop from the time period of March 20 to June 24, 2020 — the timeframe that saw some of the strictest COVID-19 lockdowns — when the show averaged 2.2 million viewers who tuned in to watch Chris interview Andrew often.
Even without Chris interviewing his brother, Cuomo Prime Time averaged 1.8 million viewers in 2020, making it CNN's most-watched show, according to Fox. Unfortunately, the numbers got worse when Fox News broke it down into demographics. In the key advertising demo of adults aged 25 to 54, Chris' show saw a stark 42 percent decline in viewers since CNN banned Chris from interviewing Andrew on the show in February of 2021.
In short, the fact that Chris has been unable to cover his brother's scandal — a huge part of the news cycle — seems to be hurting Cuomo Prime Time's ratings.