Inside Andrew Cuomo's Response To The Allegations Against Him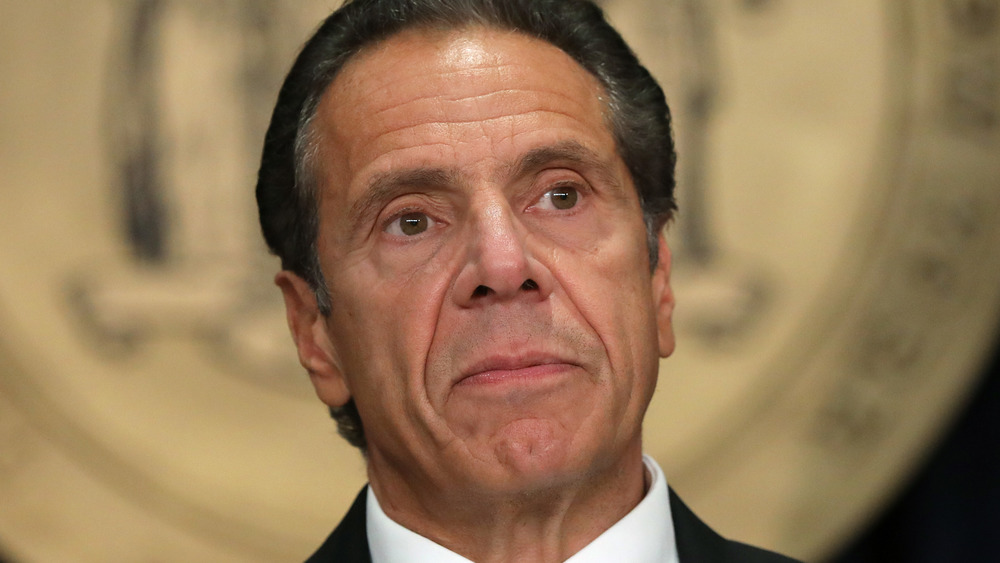 Spencer Platt/Getty Images
New York Gov. Andrew Cuomo has responded to the latest claims of sexual misconduct against him. The governor did not deny his alleged comments to former staffers, referring to them as "jokes," but denied that he'd had inappropriate physical contact with the women.
"At work sometimes I think I am being playful and make jokes that I think are funny. I do, on occasion, tease people in what I think is a good natured way," Cuomo said in a statement on Feb. 28, 2021, according to the New York Post. "I now understand that my interactions may have been insensitive or too personal and that some of my comments, given my position, made others feel in ways I never intended. I acknowledge some of the things I have said have been misinterpreted as an unwanted flirtation. To the extent anyone felt that way, I am truly sorry about that."
Cuomo's comments came one day after he issued a statement about Charlotte Bennett. In an interview published on Feb. 27, 2021, Bennett, a former executive assistant and health policy adviser for the governor's administration, outlined some of the inappropriate comments he reportedly made.
"I understood that the governor wanted to sleep with me, and felt horribly uncomfortable and scared," Bennett told The New York Times. Cuomo's response statement referenced Bennett's claims, reading, "I never made advances toward Ms. Bennett nor did I ever intend to act in any way that was inappropriate."
Governor Cuomo is being investigated over the sexual harassment allegations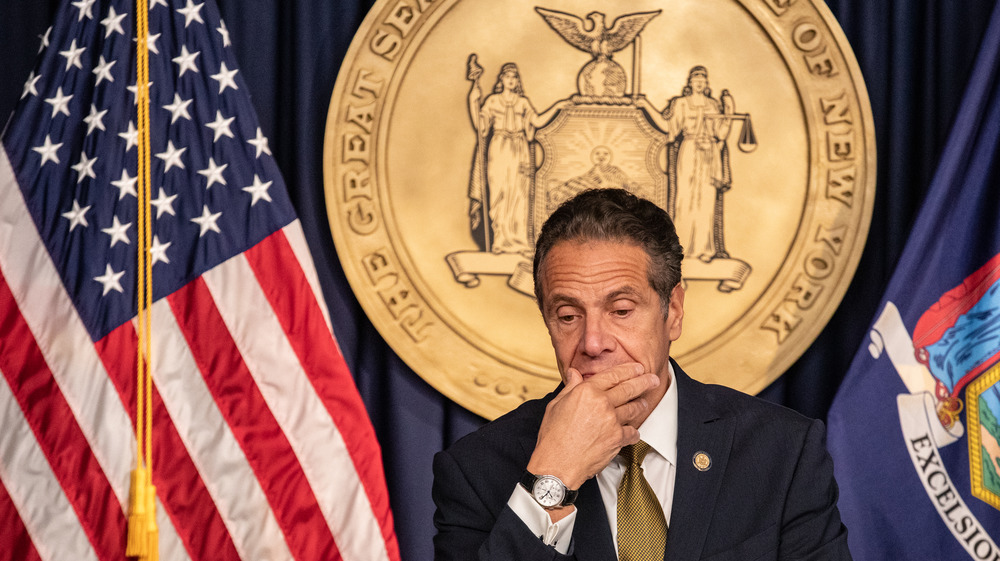 Bloomberg/Getty Images
Despite an initial protest from the governor, New York State Attorney General Letitia James is moving forward with choosing a lead investigator to look into the claims that have been leveled against New York Governor Andrew Cuomo, according to the Democrat & Chronicle. Originally, Cuomo's office wanted to assign an independent investigator to the case, per the New York Post.
"To be clear I never inappropriately touched anybody and I never propositioned anybody and I never intended to make anyone feel uncomfortable, but these are allegations that New Yorkers deserve answers to," Cuomo said in a separate statement. "That's why I have asked for an outside, independent review that looks at these allegations."
In addition to the claims from Charlotte Bennett, who is named in Cuomo's Feb. 27 and Feb. 28 statements, former Cuomo adviser Lindsey Boylan alleged that the governor kissed her in his office in 2018, per The New York Times. Caitlin Girouard, Cuomo's press secretary, told the Times that Boylan's allegations "are quite simply false." Boylan first came forward in December 2020, and Cuomo denied her allegations at the time.
If you or someone you know has been the victim of sexual assault, you can call the National Sexual Assault Hotline at 1-800-656-HOPE (4673) or visit RAINN.org for additional resources.