Inside The New Claim Against Andrew Cuomo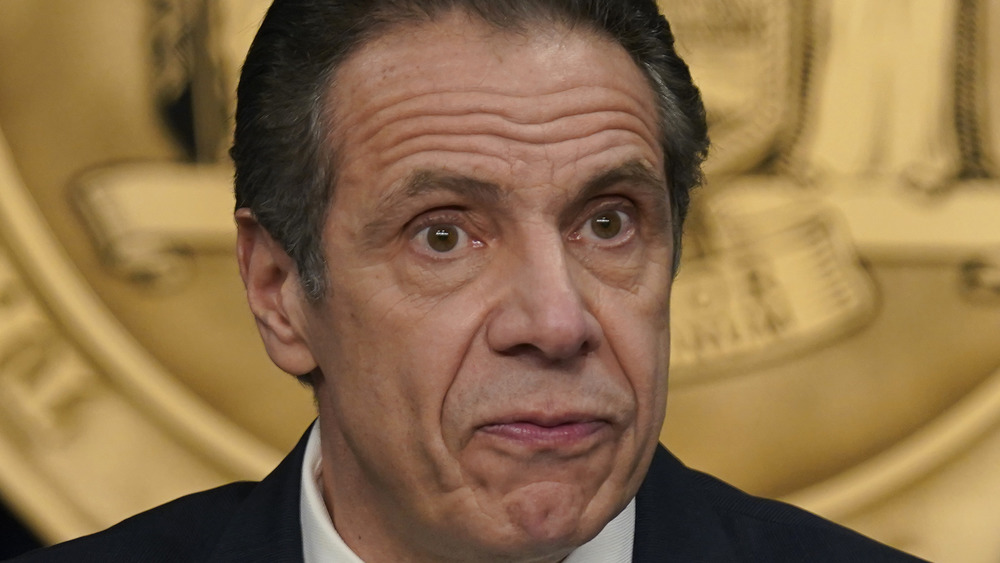 Pool/Getty Images
In the weeks following the February 2021 publication of an essay by former top aide Lindsey Boylan which described a detailed list of the ways in which New York Governor Andrew Cuomo purportedly waged a years-long campaign of sexual harassment against his ex-employee, yet another woman has come forward with allegations of inappropriate conduct. But unlike Boylan and the other women who have since gone public with their own stories, the latest person to share her story isn't a former member of Cuomo's office but a journalist for a noted publication. 
As the New York Post and other media outlets reported on March 18, 2021, Valerie Bauman, who works as a senior investigative reporter for Bloomberg, issued a statement via her Twitter account about her previous encounters with Cuomo during her tenure as a New York politics reporter for the Associated Press. Bauman, who was 25 years old when the alleged incidents took place, called the period of her life one marked by "rampant sexism and sexual harassment" — the majority of which was perpetrated by Cuomo, who was then serving as the state attorney general.
So, what exactly did Bauman purportedly experience? And has Cuomo issued any statements in the wake of another bombshell accusation against him? Read on after the jump to find out.
Andrew Cuomo's latest accuser isn't a former employee of the governor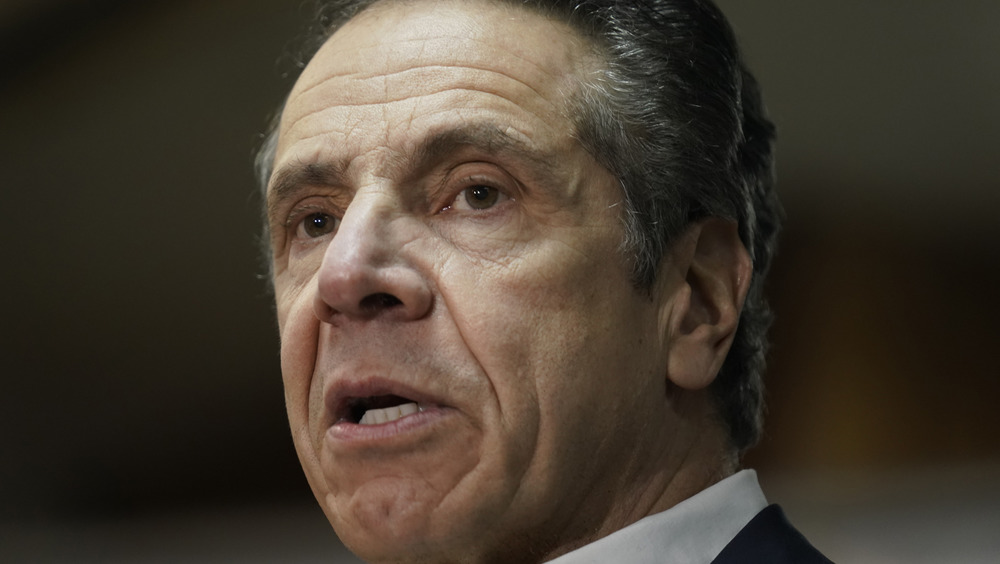 Pool/Getty Images
According to a statement journalist Valerie Bauman posted to her Twitter account on March 18, 2021, New York Governor Andrew Cuomo allegedly appeared to "take an interest" in Bauman during her time working as a reporter for the Associated Press, all of which started at their first meeting at a press conference. (While Bauman did not specify the date the conference took place, the journalist worked for AP as a political reporter from 2007 to 2010, per New York Post.) 
During their initial meet, Bauman stated that Cuomo "made unwavering eye contact" with the 25-year-old correspondent, in which he was "actually staring to the point that I started blushing and looking around at people surrounding me, whose own facial expressions indicated, 'Yes, ma'am, he's looking at you,'" per Bauman. He then "beelined" towards Bauman and introduced himself, and was purportedly surprised that Bauman was at the conference as a member of the press. Following the introduction, a member of Cuomo's staff, per Bauman, approached the young reporter and asked if she was interested in working for Cuomo as an aide; Bauman declined the impromptu informal offer.
Valerie Bauman grew increasingly 'uncomfortable' with Cuomo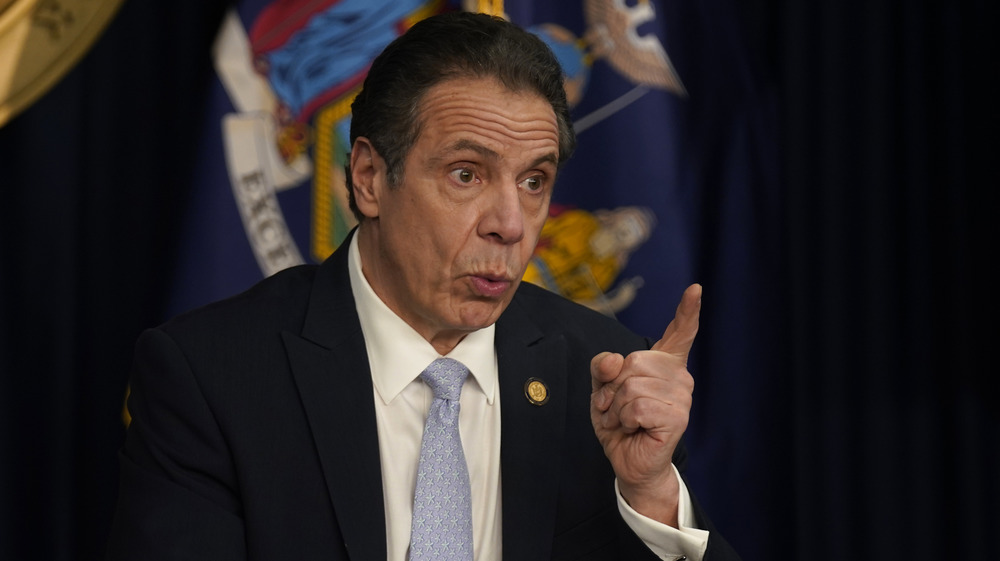 Pool/Getty Images
In the time following her initial contact with Andrew Cuomo, Valerie Bauman was allegedly given "an unusual level of access" to the then-attorney general, but it came at a cost. According to Bauman, Cuomo used opportunities in which Bauman contacted him for commentary and quotes for her stories as a way to ask her "random personal questions," which were increasingly "embarrassing and uncomfortable" for her to answer, and were delivered by Cuomo in a manner she described as "flirting." Bauman also stated that she purposely stuck to giving Cuomo "[no] indication that I was flirting back," the calls between the reporter and the future governor of New York "eventually dwindled and stopped altogether."
Though Bauman's allegations of Andrew Cuomo's sexual harassment have striking similarities to those told by the governor's six other accusers, she is the first to come forward who was not a direct employee of Cuomo himself or within his professional sphere as a government employee. Despite this difference, Cuomo has not spoken out specifically with regards to Bauman's accusations. As of this writing, Cuomo's last comment on the scandal was made on March 12, 2021, in which Cuomo dismissed the allegations against him — as well as calls for him to resign — in a swift, blunt statement. "I did not do what has been alleged. Period," Cuomo said at the time. "People know the difference between playing politics, bowing to cancel culture and the truth."