Why Dwayne Johnson's Cheat Meals Are Turning Heads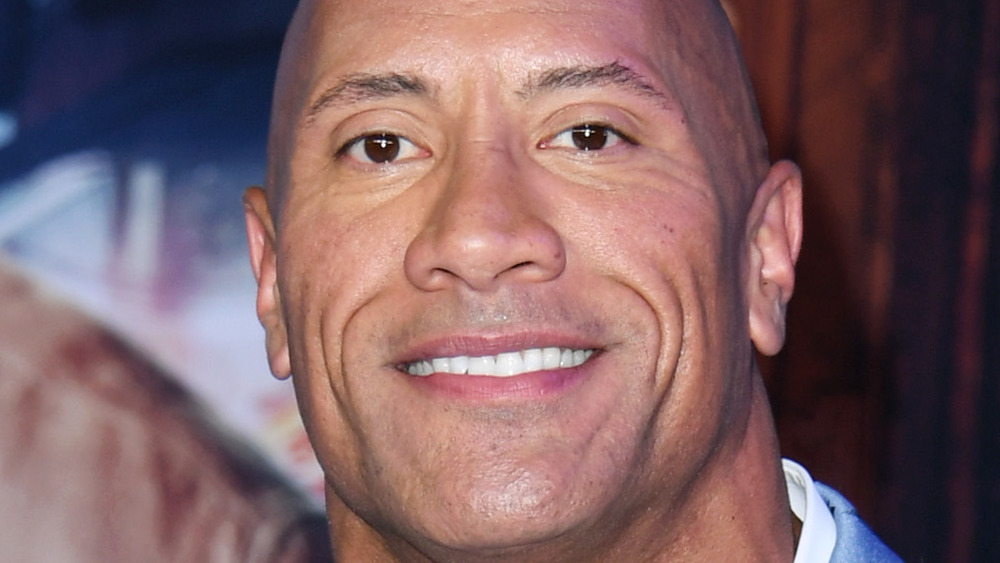 Jon Kopaloff/Getty Images
When you think about Dwayne Johnson, you might remember him from his days as a wrestler or you might be more familiar with his current career in the movie-making business. You might also think about the fact that he happens to have a world record for an unexpected reason and is also an incredibly devoted dad. Granted, there's something else that might immediately pop into your head when you think about this star and that would be his massive size.
Indeed, Johnson is famous for his "legendary and ever-evolving physique," as Muscle & Fitness puts it, and it's not hard to understand why when you see his incredibly impressive arms, muscle-laden legs, and chest that look like something out of a superhero comic book.
In order to stay in such shape, Johnson has to work out (a lot) and eat (a lot). While his diet includes food that keeps him well nourished, his cheat days are when he gets to let loose and eat whatever he wants. When that happens, he happens to indulge in meals that have caused some heads to turn for a particularly jaw-dropping reason.
Could you handle Dwayne Johnson's cheat meals?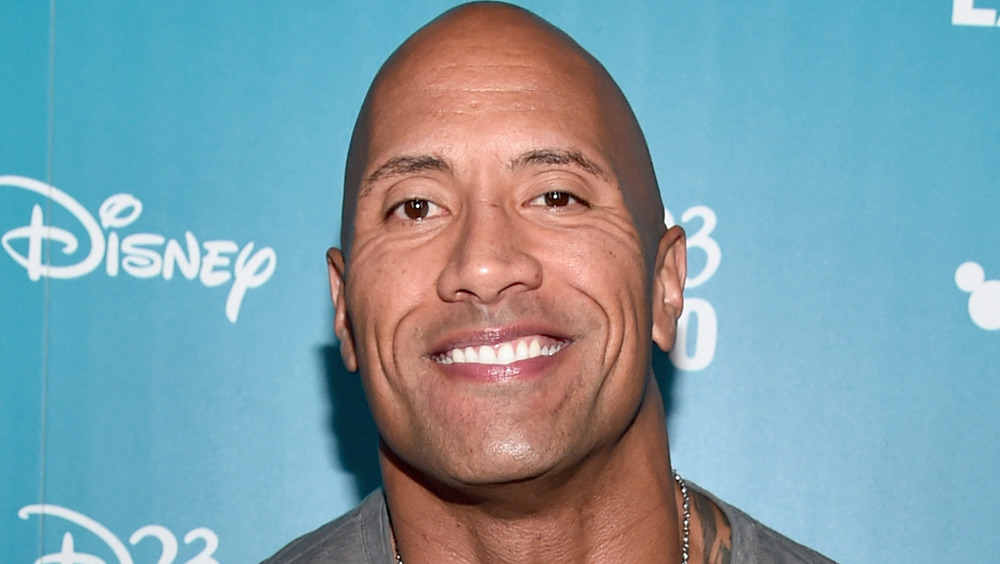 Alberto E. Rodriguez/Getty Images
Dwayne Johnson consumes a staggeringly large amount of food in order to stay so large. According to Muscle & Fitness, "he eats like a grizzly bear, albeit a (mostly) healthy one." Going from five to seven meals a day depending on whether or not he's trying to take it a little easy or get his body ready for his next role, his diet usually consists of things like "steak, egg whites, oatmeal, chicken, protein shakes, veggies, fish, orange juice, rice, and potatoes, amongst other foods."
But when it's time for Johnson's Sunday cheat meal, he eats whatever he wants and however much he wants. From pancakes and pasta to burgers and desserts ("Brownies, blondies, peanut butter, chocolate chip, and double chocolate cookies. With a fat slice of a cheesecake chaser."), this star takes each meal to the next level by making his portions almost unbelievably massive. And then, there's the sushi. When he's in the mood for fish, he doesn't just order a little sushi, he devours enough to feed an entire family.
Along with an Instagram photo from March 2021 that showed Johnson taking a big bite, the star explained, "Work hard, Play hard. As I bring new meaning to the word gluttony on my #cheatmealsunday." However, he also added, "Enjoy your cheat meals, my friends. Make them EPIC — you've EARNED them." That sounds good (and looks good) to us!