Joy Behar Has Harsh Words For Jeanine Pirro On The View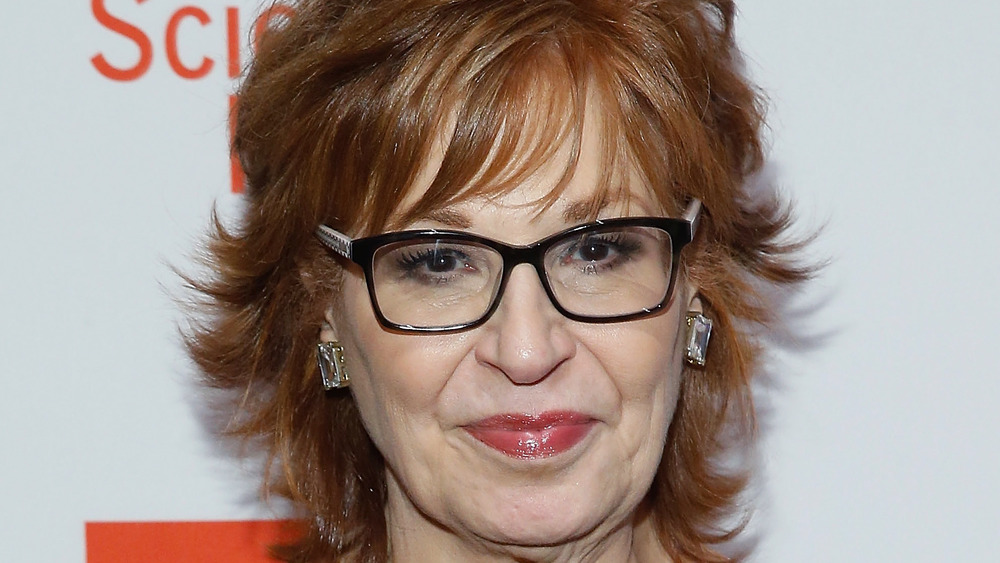 John Lamparski/Getty Images
Joy Behar is firing off some shots at Fox News host Jeanine Pirro. During the Mach 25, 2021 episode of The View, Behar criticized Pirro following her March 22 controversial statements regarding the U.S.- Mexico border crisis. "What we're doing here is we are promoting a lower level of human being, who will be controlled from other countries," Pirro said during a March 22 episode of "The Five," per HuffPost. She continued, "So stop trying to make this about this is who ― not who we are. This is about crime coming into this country and it's a reality. And we're losing."
Behar was not appreciative of Pirro's comments. "You should be ashamed of yourself," she slammed. "We're going into some weird territory here when you say something about another human being like that. Jeanine, I used to know you. I used to like you. What the hell is going on with you, Jeanine, that you would say such a thing about human children?"
It's clear that Pirro's words were not accepted by the longtime host, and this is not the first time that a View host has taken issue with what Pirro had to say on the show. Keep reading to learn about the previous drama Pirro has faced on The View. 
Jeanine Pirro and Whoopi Goldberg got into an intense argument on The View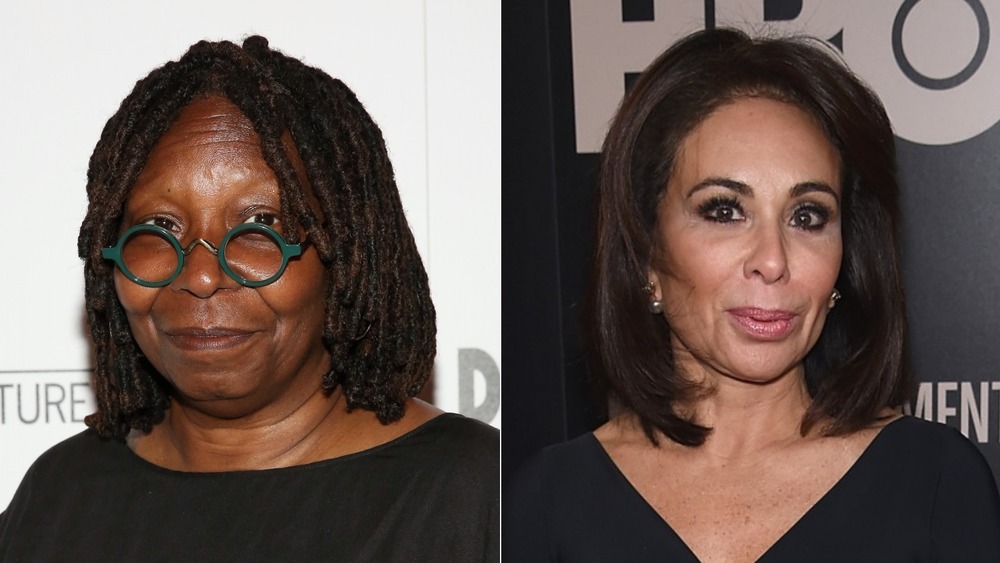 Monica Schipper, Dimitrios Kambouris/Getty Images
Jeanine Pirro appeared on The View in July 2018 to promote her book Liars, Leakers and Liberals: The Case Against the Anti-Trump Conspiracy, and the politcally charged conversation turned ugly when host Whoopi Golberg got into an intense argument with Pirro on air. Goldberg snapped after the Fox News host told her she had "Trump Derangement Syndrome," per People.
"I don't have Trump Derangement... let me tell you what I have. I am tired of people starting a conversation with Mexicans are liars and rapists," Goldberg explained. "Listen, I'm 62-years-old, there've been a lot of people in office that I haven't agreed with, but I have never, ever seen anything like this," she continued, referring to Donald Trump's presidency. The two went back and forth until the Sister Act star said she was "done."
A commercial break followed the heated debate, and a sources close to Page Six reported that the two went at it backstage, throwing insults and curses at one another. One source said that Pirro came to set "looking for a fight" because she was upset that "anti-Trump" CNN reporter Ana Navarro was filling in for Joy Behar that day. She reportedly tried to get Navarro removed from the segment.
Later that day, Pirro appeared on The Sean Hannity Show and said she was "still reeling" from the confrontation and expressed her disappointment with Goldberg, per US Weekly.