Jessica Simpson Reveals How Her Parents Relationship Impacted Her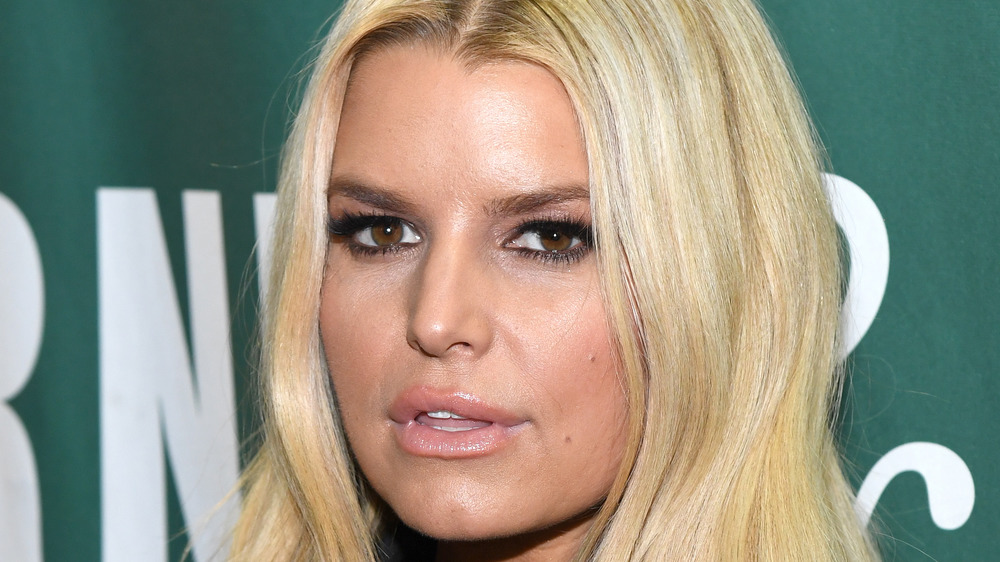 Kevin Mazur/Getty Images
Jessica Simpson has been quite frank about the personal struggles she has faced over the years. In her 2020 memoir Open Book, she proved she is truly an open book by speaking about the sexual abuse she was subject to as a young girl, her unhealthy use of pills and alcohol as a coping mechanism for the abuse, and her weight fluctuations and the resulting harsh criticism she received from the media. In her memoir, she wrote that she was "killing" herself "with all the drinking and pills (via People)," and that she finally got sober in 2017 with the support of friends, family, and therapy. "When I finally said I needed help, it was like I was that little girl that found her calling again in life," she explained. "I found direction and that was to walk straight ahead with no fear." She added, "Honesty is hard, but it's the most rewarding thing we have."
Now, she is opening up about another aspect of her life: her parents. In a new paperback edition of Open Book, which was released on March 23, 2021, the "Irresistible" singer revealed she found out her mother, Tina Ann Drew, and father, Joe Simpson, were divorcing directly after she delivered her first daughter, Maxwell, in 2012. Keep reading to learn how her parents' relationship impacted the new mom.
Jessica Simpson said she was 'blindsided' by her parents' divorce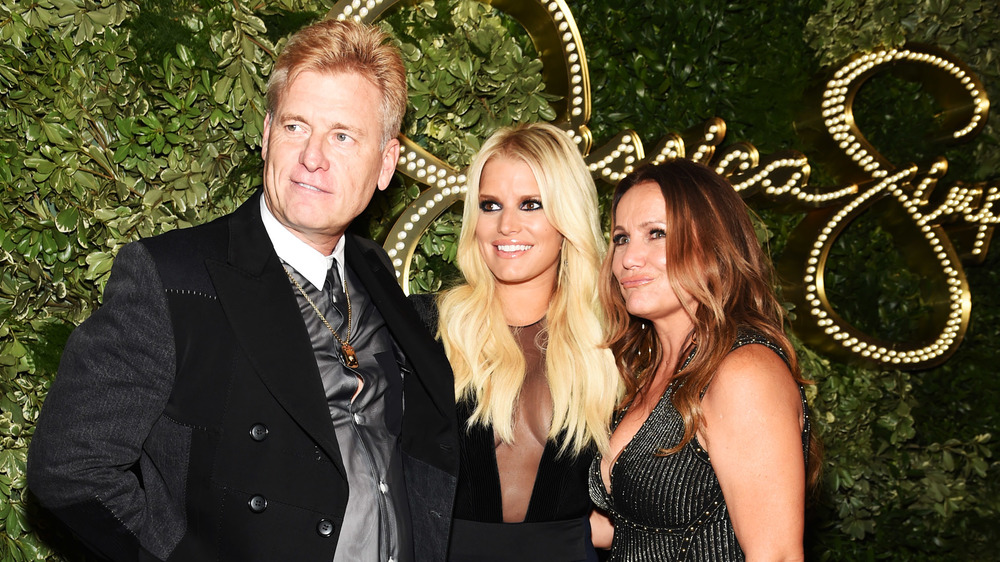 Jamie Mccarthy/Getty Images
In a sneak peek of the March 26, 2021 episode of Tamron Hall, Jessica Simpson opened up about the confusion she felt when she found out her parents were separating after 34 years of marriage. "I think when your parents are divorced when you're older, it's so bizarre," the singer stated. "I wouldn't change that, although I feel like it made it harder for me to accept other people in their lives. ... I didn't really know what to do with it. I didn't know what was friendship, what wasn't. I didn't know if they still were what they taught me and waited to have sex until they got married," she laughed.
In her book, Simpson said the divorce caused her to pick sides, and therefore strained her relationship with her father. "I was blindsided by this news, which triggered his [her father's] natural salesmanship," she wrote, per US Weekly. "He pitched it to me as a positive thing, 'You gave me the confidence ... You gave me the way out.' Great, I thought to myself, 'I broke my own heart,'" she said. 
However, Simpson has since repaired her relationship with his father, who married her and husband Eric Johnson in 2014. "My father married us, and it was perfect and beautiful, and I accepted it all in that moment — just that they had moved on, and I was the one who hadn't," she confessed to Hall.

If you or someone you know is struggling with substance abuse and mental health, please contact SAMHSA's 24-hour National Helpline at 1-800-662-HELP (4357).