The Truth About Jessica Alba's Health Struggles As A Child
Gareth Cattermole/Getty Images
Jessica Alba has enjoyed a celebrated acting career, led a successful business, and was crowned "the sexiest woman in the world" by FHM in 2007, per Metro. She really does seem to have it all.
But The Blue star also had a difficult childhood. During an interview with Romper on March 24, 2021, Alba opened up about stepping away from acting at the height of her career, explaining that becoming a mother changed her perspective on life.
Alba welcomed her first child, Honor, in 2008 — right after starring in a series of blockbusters, including 2005's Sin City, 2007's Fantastic Four: Rise of the Silver Surfer, Good Luck Chuck (which came out the same year), and 2008's The Eye.
Having Honor reminded herself of her own struggles as a kid, which made her switch her focus to providing the best and healthiest childhood for her daughter, she told the publication.
"My motivation was not like, 'Am I ever going to get hired again?' Frankly, I was at the top of my career," Alba said. "I couldn't go back to what I was doing before and be authentic. I just couldn't. I didn't care about it the same way."
In 2012, Alba launched The Honest Company, which specializes in diapers and natural household products. The business is valued at $2 billion, according to Celebrity Net Worth. Keep reading to learn more about the childhood struggles that made her quit her successful acting career at its peak.
Jessica Alba suffered from chronic illness as a child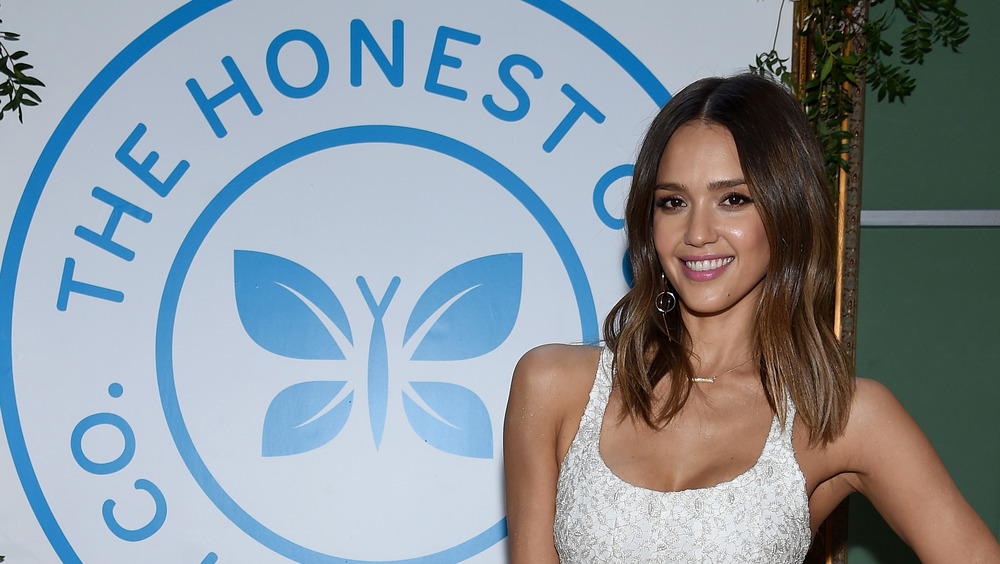 Dimitrios Kambouris/Getty Images
Jessica Alba led a lonely childhood, mainly because she was often isolated from her peers due to constant hospital stays, she told Romper in March 2021.
Before the age of 11, she had undergone five surgeries as she suffered from chronic allergies, she revealed to Romper. According to The Queensland Times, she had asthma and recurrent pneumonia. Her upper respiratory struggles led to partially collapsed and ruptured lungs, per the publication. Alba also had "hyperactivity disorder and obsessive-compulsive disorder," the outlet noted.
When she had Honor in 2008, those childhood memories came rushing back. Her worries also stemmed from growing up seeing her mom suffering from illnesses. Her mother, she told Romper, developed cancer in her early 20s, and she has had other family members die.
"I had this real moment of, I want to live, and thrive, and spend as much time with this little person that I'm bringing into the world as possible and stay," Alba said, per Romper. "So, my health matters. I want this little person to be healthy. And it's really freaking hard to be happy when you don't have your health."
After Honor, the actor went on to have another daughter, Haven, in 2011, and a son, Hayes, in 2017. Alba shares her three children with her producer husband, Cash Warren, whom she married in 2008 after four years together, per People.