Why You Recognize Doug From The Hangover
The Hangover centers around a group of friends who overindulge during a bachelor party in Las Vegas, and amidst the debauchery and hijinks, lose the bachelor, Doug. One of the most memorable scenes involved Mike Tyson — playing a fictionalized version of himself — and his pet tiger. The boxing legend revealed in a 2020 interview with Tony Robbins that he forgot about filming the movie until he ran into Zach Galifianakis and Bradley Cooper at a nightclub the night before. "And I didn't know as I was drinking and smoking back then, doing drugs so I didn't know I was involved in the movie," Tyson said (via The Independent). 
Galifianakis, Cooper, and Ed Helms' characters spend the movie trying to find the fourth member of their "wolfpack," Doug. That character was played by actor Justin Bartha, who said that fans often had an enthusiastic reaction when they saw him. "It's a lot of people screaming out on the streets 'I've found Doug, motherf***er!'" he told Collider in 2011.
Bartha's role in the film was to play the straight man opposite the more lively characters. "You're playing a guy who isn't out there like the other guys," he told Collider. "So yes, you do sometimes have to hold back." The third installment in The Hangover series was supposed to feature more Doug on-screen with the wolfpack, but contractual obligations on other projects limited his availability while shooting, as he revealed to Collider in 2013. 
So what are the other movies and shows you recognize Bartha from? 
Justin Bartha was Nicholas Cage's sidekick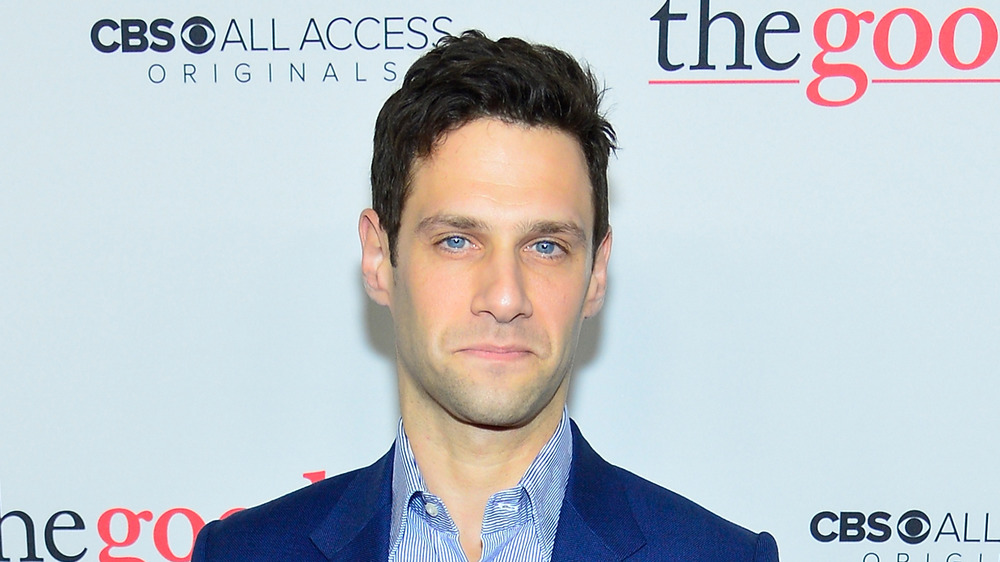 Roy Rochlin/Getty Images
Before he became recognizable as Doug from The Hangover trilogy, Justin Bartha appeared in several big-budget films. Fans may remember him as Ace in Failure to Launch, the 2006 rom-com starring Matthew McConaughey and Sarah Jessica Parker. Even before that, Bartha made a name for himself as Nicolas Cage's wise-cracking partner. The Hangover was not the first successful franchise that Bartha was part of. He played computer expert Riley Poole in National Treasure and reprised his role in the sequel National Treasure: Book of Secrets. "I tried to concentrate on what happened to this guy between the first and second movie," he told Movie Web in 2007.
Bartha made a personal blunder before reshoots for the first National Treasure. As he revealed on The Late Show with Stephen Colbert in 2017 (via E! Online), the actor impulsively shaved his head which resulted in needing to wear a wig during the final scene, which sees Riley zipping off in a sports car.
The actor also has notable TV credits. He played Colin Morello in The Good Fight for 17 episodes. Bartha told Entertainment Weekly in 2017 that he drew inspiration for his "playboy" character from Canadian Prime Minister Justin Trudeau.
Long before any of his memorable roles, Bartha also appeared in the infamous Ben Affleck and Jennifer Lopez vehicle, Gigli. "I have yet to meet a person whose favorite movie is Gigli, but I hope to meet them one day and give them a hug," he joked to Collider in 2011.